ABC late night host Jimmy Kimmel ribbed President Biden on his birthday, quizzing his audience on whether various household objects have existed for a longer or a shorter time than the president.
Biden turned 81 on Monday, highlighting concerns about his health and advanced age amid his reelection campaign. Kimmel cracked jokes about how acknowledging the president's age is considered a political controversy.
After noting that his birthday gave Americans a "rare chance to talk about his age," Kimmel quipped, "Every time Joe Biden has a birthday, it feels like a political misstep," joking one might think, "Why would you do that? You're old enough!"
"I was reading over the weekend because Biden's age is such a big issue with so many people, his advisors are torn on, whether he should ignore it or make jokes about it and, to be honest, I'm still not sure which, which option they chose," Kimmel said.
COLBERT MAKES GRIM REAPER JOKE ABOUT BIDEN FOR HIS BIRTHDAY: 'STANDING SILENTLY IN MY DOORWAY'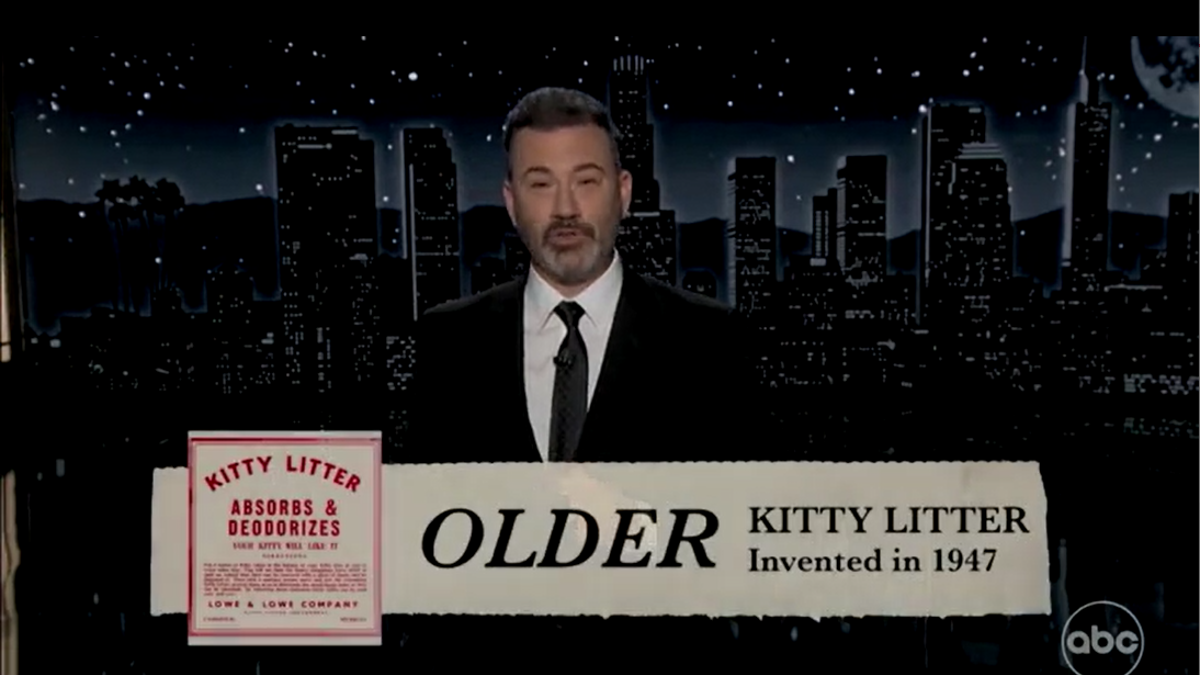 After sharing a clip of Biden joking that he was not able to attend the first pardoning of a turkey in person 76 years ago, Kimmel quipped, "That isn't helping at all."
The host went on to joke that Biden reaching 81 years of age, "means he's not only the oldest president ever, he's older than just about everything in the world."
Kimmel then went on to play a game with audience.
"I'm going to name an item, you're going to guess if Joe Biden is older or younger than it, okay?" He began, "Joe Biden born November 20th, 1942, is he older or younger than Tupperware?"
The audience correctly guessed that Biden is older than Tupperware and the Slinky, invented in 1946 and 1943, respectively.
However, to the audience's surprise, Biden turned out to be significantly younger than cornflakes, which were invented in 1906.
BIDEN'S BIRTHDAY BLUES: WHITE HOUSE APPEARS TO DOWNPLAY SPECIAL DAY, CRITICS SAY AGE IS MORE THAN A NUMBER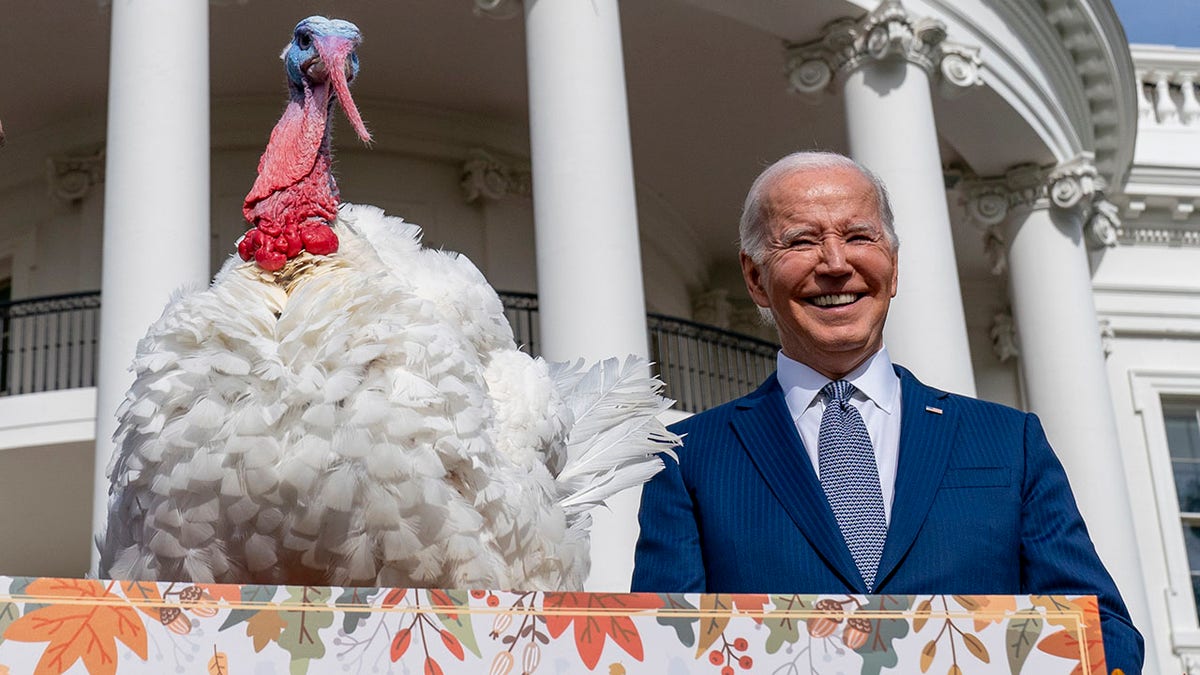 Biden was revealed to be older than Betty Crocker cake mix, which was invented in 1949 and born the same year as two-ply toilet paper.
Kimmel then compared Biden to one last item.
CLICK HERE TO GET THE FOX NEWS APP
"Finally, one more item, kitty litter, is Biden older or younger than kitty litter?" he asked.
After the audience's mixed response of guesses, he answered, "Joe Biden is indeed older than kitty litter," noting that this "could be a great new campaign slogan for the president, 'Joe Biden, older than kitty litter!'"