Iowa Gov Kim Reynolds signs historic school choice bill: 'We will fund students not systems'
Iowa is third state to pass school choice measure that expands to every student in state
Iowa Gov. Kim Reynolds signed an unprecedented school choice bill called the Students First Act on Tuesday, allowing any Iowa student to use public money to pay for private school tuition or other expenses.
"For the first time, we will fund students not systems!" Reynolds said on Twitter.
"Parents, not the government, can now choose the education setting best suited to their child regardless of their income or zip code. Iowa has affirmed that educational freedom belongs to all!"
After the Students First Act was passed, Iowa is now the third state to pass a school choice measure that expands to every student in the state.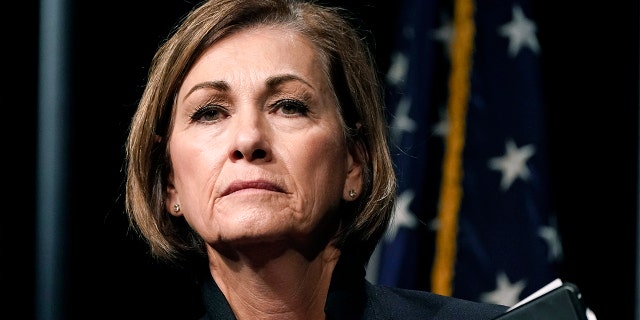 KINDERGARTEN 'SOCIAL SCIENCE' CURRICULUM IN OREGON DISTRICT INSTRUCTS 4-YEAR-OLDS ON NEO-PRONOUNS
"This is one of the best vehicles for providing families with more options, since parents can use the ESAs (education savings accounts) for private school tuition, tutoring, textbooks, curricular materials, special-needs therapy and more. We've already seen success from ESAs in Arizona," Jason Bedrick, a research fellow in the Center for Education Policy at the Heritage Foundation, told Fox News Digital.
"Although Iowa is the third state to pass universal school choice, it is the state with the heaviest foot on the accelerator. Although Arizona was the first state to pass school choice for all families last year, their program had been around for over a decade. Gov. Reynolds just signed into law a program that includes most families in its first year and automatically expands to all families after two years," American Federation for Children Senior Fellow Corey DeAngelis told Fox News Digital.
The latest example of a significant passing of school choice legislation happened in Arizona under former Gov. Doug Ducey, who signed the most "monumental" education savings account program in the United States.
FLORIDA SCHOOL DISTRICT BANS BOOK ABOUT REAL-LIFE GAY PENGUIN RELATIONSHIP, CITING PARENTAL RIGHTS LAW
Arizona became the first state in the nation to pass education scholarship accounts, expanding the program to all 1.1 million K-12 students in the state. Other red states followed suit in pushing school choice legislation.
A similar bill passed in the Florida House of Representatives. A coalition of school choice proponents signed a letter that urges Florida lawmakers to pass an unprecedented education savings account bill.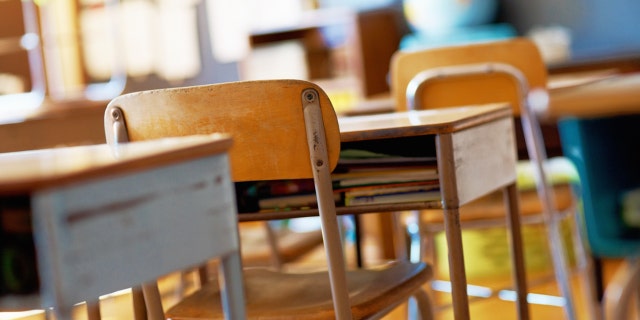 RON DESANTIS SHAKES UP LIBERAL UNIVERSITY, APPOINTS SIX MEMBERS TO THE NEW COLLEGE OF FLORIDA
Those who signed the letter include 11th U.S. Secretary of Education Betsy DeVos, Rep. Byron Donalds, R-Fla., Moms For Liberty, Libs of TikTok, Karol Markowicz, Parents Defending Education President Nicole Neily, Young Americans For Liberty and many more.
Private school choice, or providing all families with alternatives to the public schools they're zoned for, can be expanded through multiple avenues at the state level, including school voucher programs, tax-credit scholarship programs, individual tuition tax credit programs and deductions, and education savings accounts. Charter schools, magnet schools and homeschooling are also forms of school choice programs.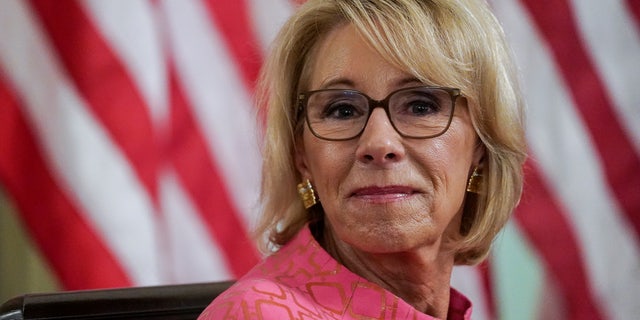 CLICK HERE FOR THE FOX NEWS APP
School choice became a salient issue after the COVID-19-induced lockdowns sparked a conversation on the scope of the government's authority and the type of content that should be taught to children from public school curricula.