Hundreds of NBC, MSNBC journalists plan to walk off job amid labor dispute with Comcast-owned conglomerate
Union accuses NBC of 'repeatedly' breaking law and disrespecting employees
Hundreds of NBC News and MSNBC journalists plan to walk off the job on Thursday amid an ugly labor dispute, the NBC News Guild announced.
A source close to the situation told Fox News Digital that NBC News and the guild began bargaining at 10 a.m. on Wednesday but a resolution is not expected to come quickly. Unless an agreement is met, over 200 employees from Comcast-owned NBC News and MSNBC are set to walk off the job for 24 hours starting on Thursday.
"NBC has repeatedly broken the law, disrespected the rights of its employees, and illegally terminated hard-working union journalists. Enough is enough," the NBC News Guild wrote to kick off a series of scathing tweets.
CONTROVERSIAL NOAH OPPENHEIM OUT AT NBC NEWS, PIVOTS TO NEW PRODUCTION ROLE AT NBCUNIVERSAL
The guild also said it sent a letter to NBC News honchos "demanding they reinstate our colleagues and bargain towards a fair contract."
"We unionized for stability in a precarious industry, and we're not settling for scraps," the guild tweeted to accompany a copy of the letter that was addressed to NBC News chairman Cesar Conde along with executives Catherine Kim, Janelle Rodriguez and Libby Liest.
"When NBC broke the law and reduced union salaries in 2020, we were ready to bargain, but the company refused. When we heard impending layoffs near the end of 2022, we were ready to bargain, but the company refused. Now, NBC has violated federal labor law once again, announcing unbargained layoffs and stripping several members of their union protections – and we've had enough. We're ready to walk out," the letter from guild leadership said.
"Whether or not you have a full newsroom of employees tomorrow is up to you. We wish things hadn't gotten to this point, but you have ignored our legal obligations, maintained extreme bargaining positions that deny us the rights that other unionized media colleagues have, and left us without reasonable options," the letter continued. "The current proposal retaining full discretion to terminate anyone at any time without reason is unacceptable."
NBC News said the guild is misrepresenting the facts and insisted "good faith" negotiations are ongoing.
"We are disappointed by the Newsguild's continued attempts to misrepresent the facts while we work in good faith with them to reach an agreement," an NBC News spokesperson told Fox News Digital.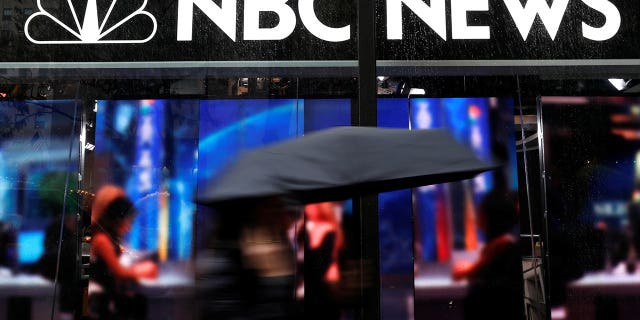 NBC NEWS PRESIDENT SAYS HIS NETWORK DOES NOT DO 'ADVOCACY JOURNALISM'
Guild leadership said it's been a month and staffers are still in the dark about recent layoffs and why colleagues lost their jobs.
"We urge you to act quickly. Reinstate our colleagues, agree to our just cause proposal, bargain a fair system for layoffs in the future, and begin to rebuild the trust necessary for our newsroom to be the best it can be," the letter said.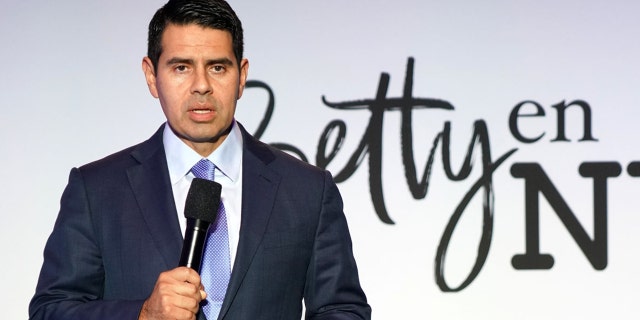 NBC'S LESTER HOLT SAYS WE DON'T NEED TO HEAR BOTH SIDES TO DEFINE THE TRUTH: 'FAIRNESS IS OVERRATED'
The guild has scheduled a rally for 11 a.m. ET outside NBC's New York City headquarters at 30 Rockefeller Center.
"Everyone is welcome to join us for a solidarity rally Thursday outside 30 Rock… where we'll be hearing about the union fight from workers across NBC," the guild wrote.
"It's been over three years since we unionized, but NBC is refusing to agree to a fair contract. The company is demanding the right to fire anyone at any time without a reason, the ability to reassign our work to anyone and lay us off, and full control of all benefits — to change at management's whim. But our newsroom is run by union labor, and we've had enough," the guild said in a statement.