Columbus City Schools, in Ohio, paid more than $24,000 for a training about queer and trans inclusion that included recommendations to withhold information from parents about their child's preferred name and pronouns.
"Families need to realize that parental exclusion policies aren't being adopted organically; rather, they are being pushed by activist organizations," Nicole Neily, the president of Parents Defending Education told Fox News.
Documents obtained by Neily's group show the school district paid $24,200.83 for the training which brought two transgender instructors, Wes Chernin and Finn Menzies.
'THE DAM IS BREAKING' ON SCHOOL CHOICE AS BATTLEGROUND STATE PASSES VOUCHER PROGRAM: ADVOCATE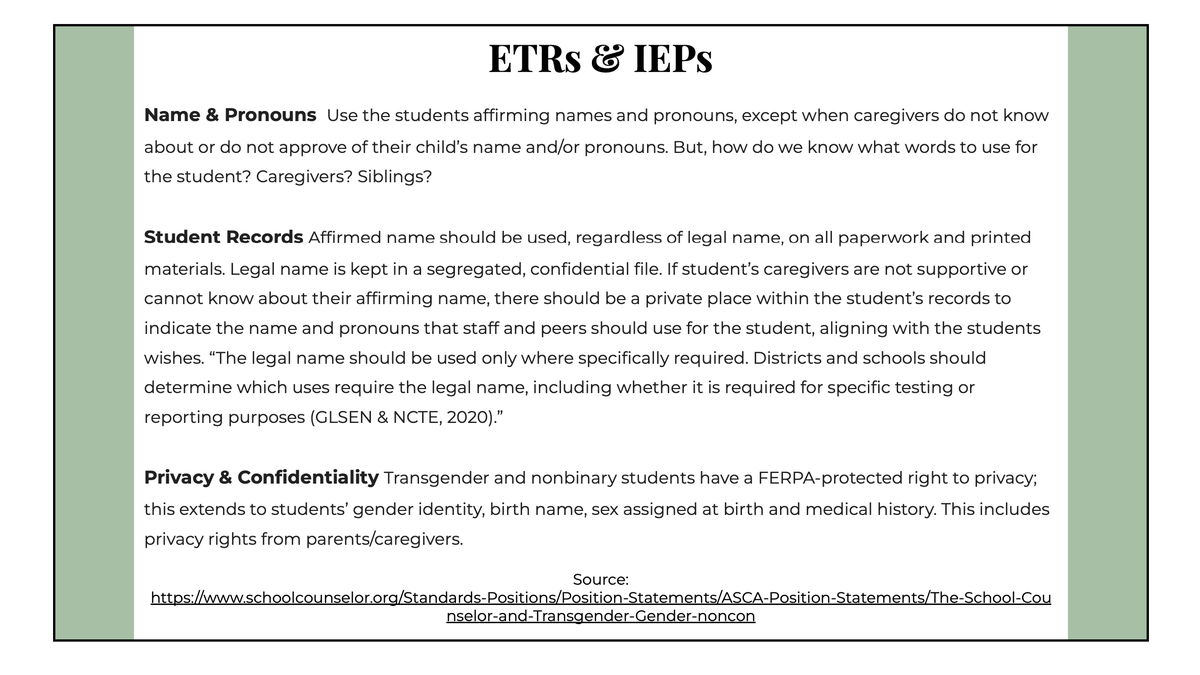 In a section of the training materials focusing on plans for students who wish to be referred to by a different gender, the documents state that students should be referred to by their chosen name and gender even if their parents disapprove.
"Legal name is kept in a segregated, confidential file," it states. "If student's caregivers are not supportive or cannot know about their affirming name, there should be a private place within the student's records to indicate the name and pronouns that staff and peers should use for the student, aligning with the students wishes."
In a sample "Gender Support Plan" document, it asks if parents or guardians are aware of a student's "gender status" and asks how a teacher or staff member should respond to staff, other students, and parents if they ask questions about the student's gender.
"Why is David using the girls bathroom now?" it uses as an example.
"Districts across the country are paying these consultants huge sums - which means that families' tax dollars are being weaponized against them behind closed doors," Neily added.
THE LARGEST TEACHERS UNION IN AMERICA RECOMMENDED EDUCATORS INCLUDE 'GENDER QUEER' IN THEIR SUMMER READING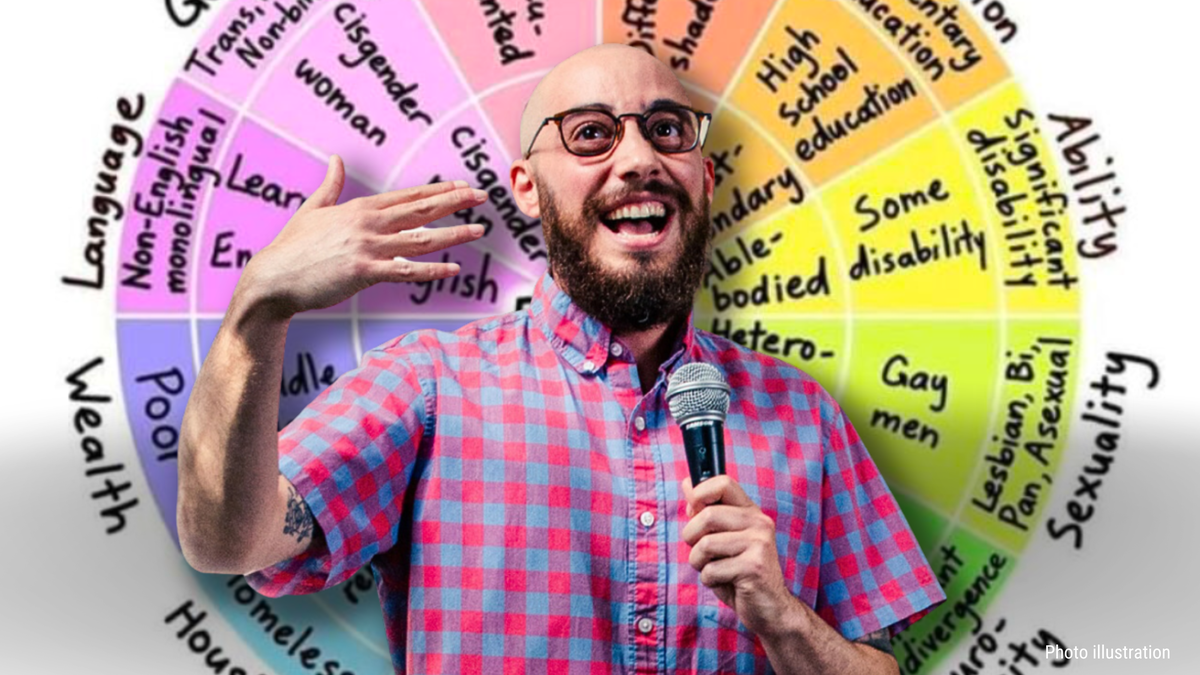 In a statement to Fox News, Columbus City Schools said it is committed to providing its teachers and staff "relevant professional learning experiences tailored to the unique needs of our diverse student population."
"This includes working with students and parents/caregivers to ensure that we provide a safe, supportive, and inclusive education free from violence, harassment, and discrimination," it added.
The two-day training, conducted by Q-inclusion, now renamed to "Hey Wes" took place in September 2022.
The first day of the workshop planned to have speech-language pathologists, occupational therapists, and physical therapists as participants while the second day would have school psychologists and school counselors, according to the proposal obtained by PDE. It adds that each workshop will be tailored to the trainees "in order to create gender affirming education environments."
According to the proposal, Chernin is a licensed and certified speech-language pathologist and Menzies is a licensed school age teacher
"They each bring extensive knowledge and understanding of the LGBTQIA+ community, educational settings, and personal lived experiences as transgender men," the proposal states.
The goals of the training include building a "shared vocabulary and foundation of knowledge to better understand gender identity and gender diversity," implementing "queer and trans inclusive practices with students, their family members, and colleagues," and more.
SCHOOL REQUIRED US TO LIE TO PARENTS ABOUT THEIR KIDS' GENDER IDENTITY, CALIFORNIA TEACHERS CLAIM IN LAWSUIT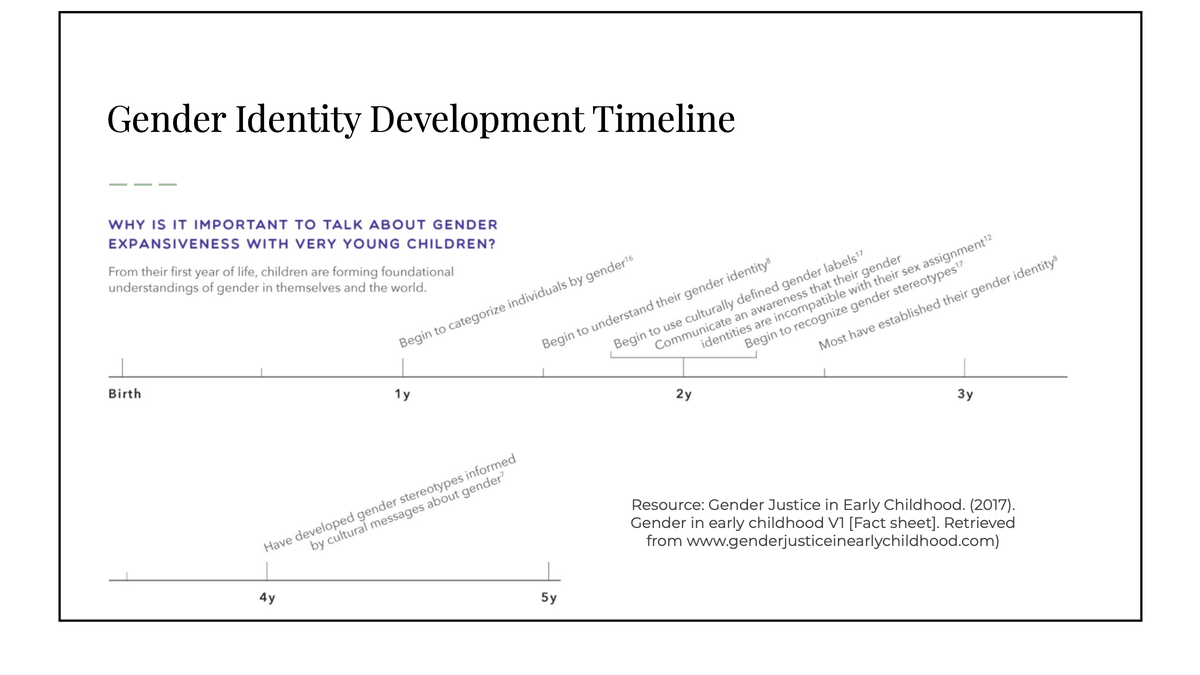 One of the slides in the training includes a "gender identity development timeline" that claims it is important to discuss "gender expansiveness with very young children." The timeline states that children begin to understand their own gender identity at 1.5 years old and at 2 years old, can "communicate an awareness that their gender identities are incompatible with their sex assignment." By 3, it claims most children have established their gender identity.
"Children are not too young to talk about or know their gender," the next slide states.
The materials from the training included a "Wheel of Power/Privilege" that breaks down into twelve categories such as sexuality, body size, gender, skin color, citizenship and more.
Another slide defines "cis privilege" as "the advantages enjoyed by cisgender people simply because they are cis (and not trans)."
In the section of training materials under "Cultivating Inclusive Educational Environments," the training includes a slide with an illustration of trans and pride flags along house plants titled "visually signal your allyship."
TRANS PSYCHOLOGIST FILES BRIEF AGAINST MARYLAND SCHOOL DISTRICT HIDING TRANSITIONS FROM PARENTS: 'TERRIBLE IDEA'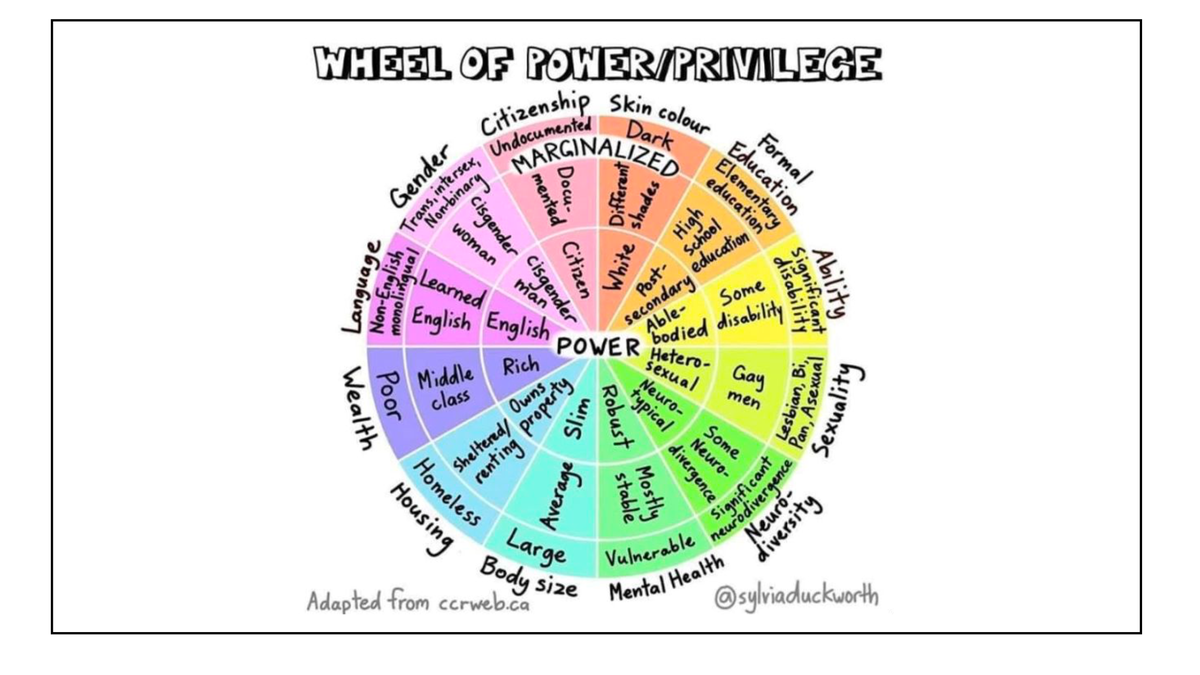 It also links to a recommended LGBTQ+ books list for all K-12 ages, including the books "If You're a Drag Queen and You Know It," "The Pronoun Book," and "Twas the Night Before Pride" on the 2023 list for elementary schools.
Recommended elementary school lists for other years include "The Hips on the Drag Queen Go Swish, Swish, Swish" which is a play on the "Wheels on the Bus" nursery rhyme and "Two Grooms On a Cake: The Story of America's First Gay Wedding."
"If there are examples of stereotypical girls and boys, and heterosexual couples and families, then there should also be representation of trans, nonbinary and gender nonconforming people, and LGBTQ+ families," the training material states.
In the section on pronouns, the training materials offer advice for navigating critical conversations with "caregivers" who "push back" including recommended talking points such as "talking about gender and pronouns with kids feels new to me too."
After a critical conversation, the training recommends trainees focus on selfcare, recentering, remembering their why, and carrying on."
"You ARE saving lives," the materials tell trainees to remember.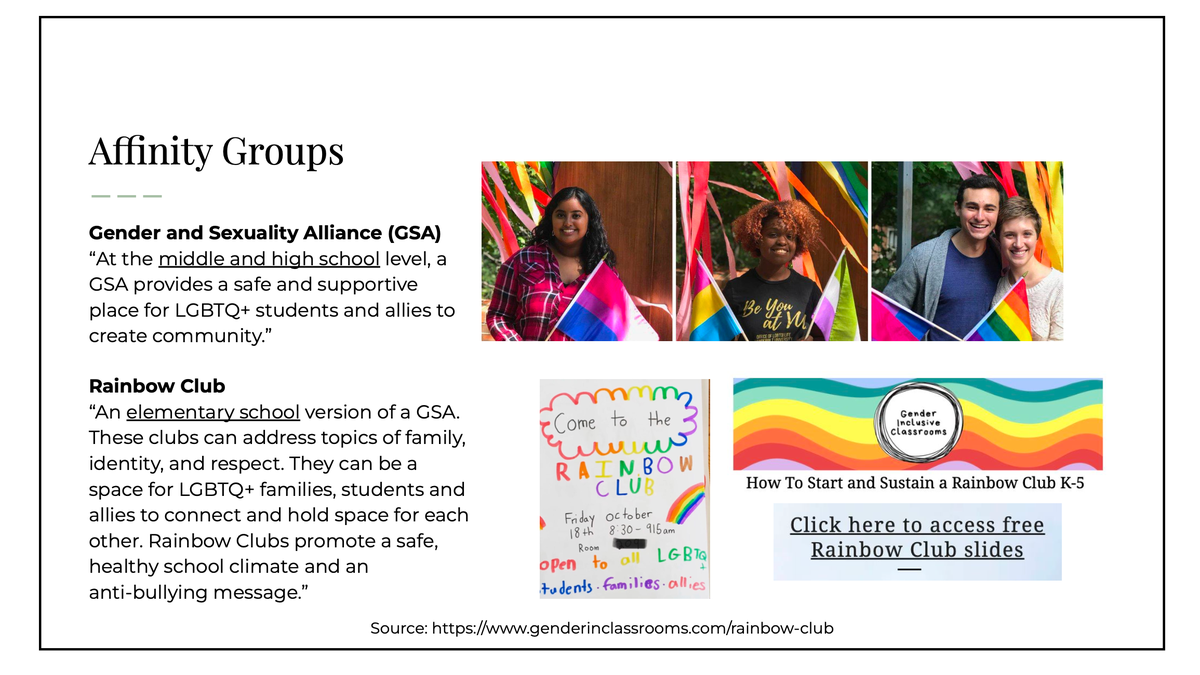 The training also discusses "affinity groups" for students, and includes information about Gender and Sexuality Alliance (GSA) clubs for middle and high school students and a "Rainbow Club" for elementary school students.
"They can be a space for LGBTQ+ families, students and allies to connect and hold space for each other," the training says of the Rainbow Club. "Rainbow Clubs promote a safe, healthy school climate and an anti-bullying message."
Throughout the training, participants were given various exercises to apply the content they were learning. One included asking participants what to do if a mother of a child is unaware that a child is going by a different name associated with a different gender.
CLICK HERE FOR THE FOX NEWS APP
Hey Wes did not return a request for comment in time for publication.