President Joe Biden's critics called out the world leader for telling a reporter to "shush up" while he was meeting with the Australian prime minister at the latest G-7 summit in Japan.
Annoyed Twitter users slammed Biden as condescending for the command, with some pointing out that if former President Donald Trump had done that to an overzealous member of the press, he wouldn't have heard the end of it from his usual critics.
The brief but tense moment happened while Biden was speaking with Australian Prime Minister Anthony Albanese this weekend at the G-7 Summit in Hiroshima, Japan.
WHITE HOUSE HITS BACK AFTER MANCHIN SINKS BIDEN NOMINEE PICKED TO OVERSEE GAS STOVE CRACKDOWN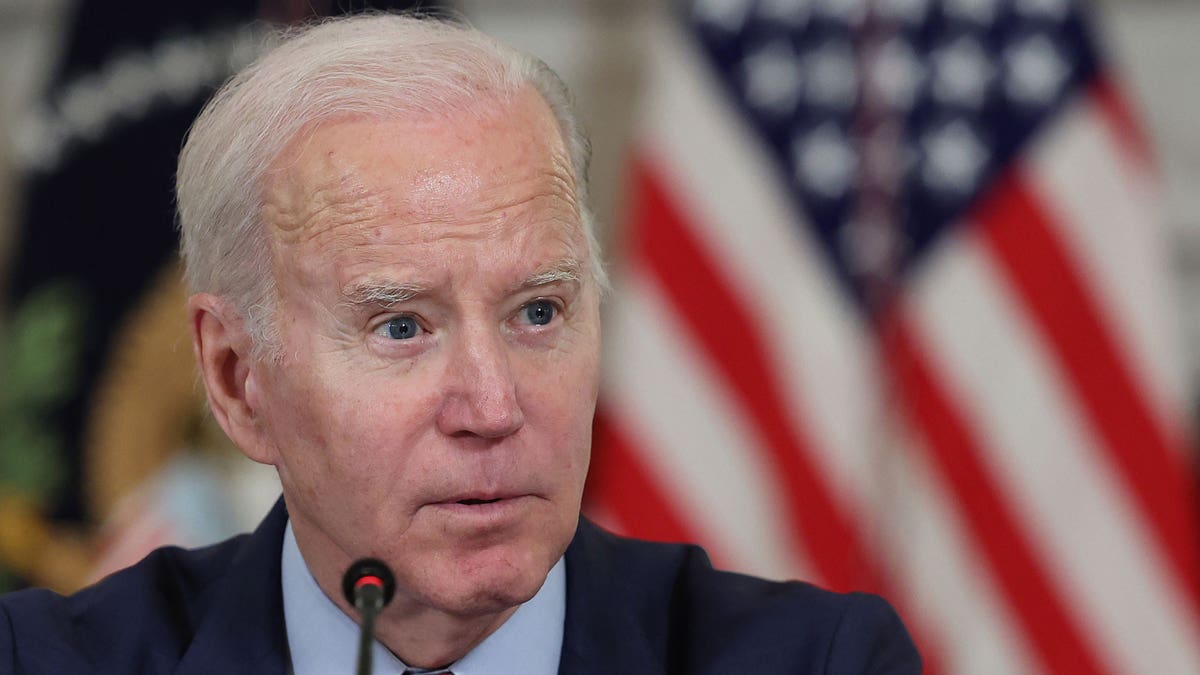 At the sit-down, which was accompanied by the usual gaggle of reporters, Biden answered one reporter's questions and then silenced another who was insisting on asking more.
The first reporter asked, "Mr. President, how concerned are you about the debt talks at home?" Initially, Biden appeared cordial, gently replying, "Not at all." In response to a follow-up on the topic, Biden claimed, "This goes in stages. I've been in these negotiations before."
As he was speaking, another reporting interjected several times, trying to get a question in. He stammered, "Mr. President," and again, "Mr. President –"
Apparently annoyed by the interruption, Biden sat up in his chair, squinted at the reporter, and coldly said, "Shush up, OK?" He then cracked a wry smile and said, "Thank you."
Amused, the Australian prime minister let out a small chuckle as the president continued with his thoughts about his ongoing debt talks with the GOP.
The moment caught the attention of Biden's critics on Twitter, who accused Biden of getting "fresh" with the reporter.
That's Grabien.com founder and conservative commentator Tom Elliott couched the interaction. He shared a clip of it, commenting, "In Japan, Biden gets fresh w/ reporter asking about the debt ceiling: 'Shush up, OK?'"
SEN. TED CRUZ CELEBRATES GIGI SOHN FCC WITHDRAWAL, QUESTIONS OTHER BIDEN PICKS
Hot Air contributing editor Karen Townsend suggestion that if Trump had this reaction, he would have been condemned in the media. She tweeted, "If Trump does that..."
RedState writer Bonchie made a similar point, reminding viewers of the times CNN reporter Jim Acosta used to berate Trump during press conferences and complain about being victimized by the former president when Trump would get frustrated in response.
Bonchie wrote, "Biden told a reporter to 'shush up' today and Jim Acosta will not care."
Conservative commentator Charles Cooper took a somewhat more optimistic view of Biden's reaction, saying, "At least he didn't start pounding a podium decrying 'MAGA Extremism' as he claims to work to 'unify' the country."
CLICK HERE TO GET THE FOX NEWS APP
Fox News Sunday show host Mark Levin's radio producer Rich Sementa described the scene, tweeting, "Biden Rudely Tells Reporter To Shush Up."