World's most well-traveled man has been to 193 countries, and over a hundred more territories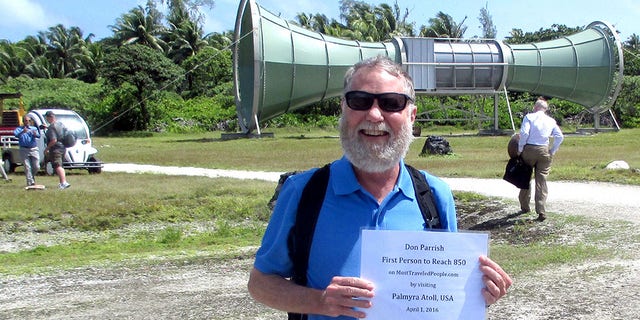 Don Parrish may be the world's most well-traveled man. He's already seen every country and territory on the globe, but he isn't ready to pack his bags and head home just yet.
Parrish has become one of 23 people to have travelled to the 325 countries and territories (total) on the Travelers' Century Club's list, and that includes all 193 United Nations countries. In addition, he's voyaged to more than 1,000 places on the Nomad Mania list, which keeps track of the accomplishments of the world's most-traveled people.
The 73-year-old Parrish was also awarded the title of world's most well-traveled man after a trip to Conway Reef, a small atoll 280 miles off the coast of Fiji, The Sun reports.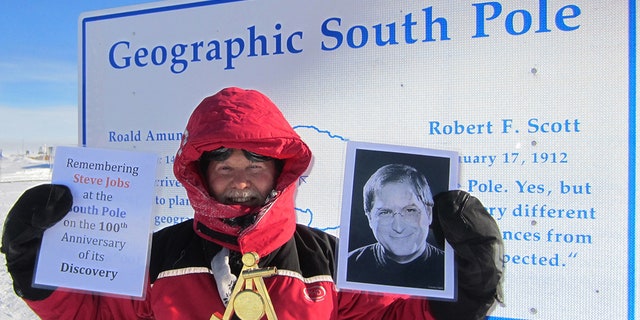 TEXAS FISHERMEN PULL 8-FOOT ALLIGATOR GAR FROM RIVER: 'SHE'S A BEAST'
Since 1965, when Parrish's passion for adventure was sparked, he's made traveling his life's ambition.
"I like to see the real place where things happened and I like making connections," Parrish told The Sun of his travels.
Parrish also explained how he affords his trips — and it involves a lot of skimping and not saving.
"I live frugally – no smoking, no coffee, I drive old cars and I have spent my life savings."
Gaining his title of world's most well-travelled man has come at a cost, though. Parrish has eschewed relationships and children — which makes sense, as he sometimes sends himself to dangerous locations.
"In 2010 I visited Bossaso in Somalia. My travel agent refused to help me because he thought I would get kidnapped," Parrish gives as one example to The Sun.
DELTA THROWS 102ND BIRTHDAY PARTY FOR PIONEERING FLIGHT ATTENDANT, WWII VET
None of that deters Parrish, who still has over a dozen destinations he wants to see, including the Bounty Islands, the Scott Islands, the Paracel Islands, and Guantanamo Bay, The Sun reports.