Women photograph 1,001 bare butts to promote body acceptance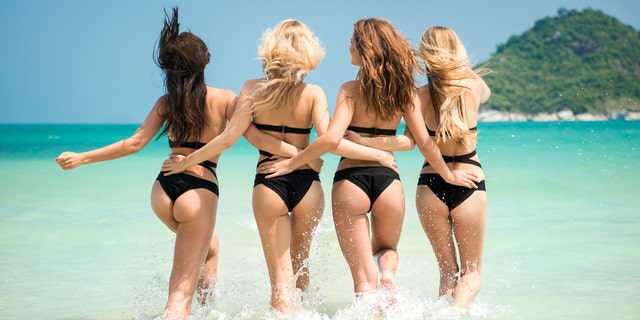 With the Kardashians ruling reality TV and the cheeky peach emoji popping up on screens, rear ends are really having a moment. On the heels of our cultural butt love comes news of a new project designed to celebrate the beauty and diversity of the female backside.
The project, 1001 Fesses ("fess" is a French term for bottom), two childhood friends and photographers are taking photos of 1,001 women's behinds. Their mission is to share "the beauty of the female form in an attempt to address a widespread obsession: hating our backsides," according to the project's blog.
In a world where women are constantly comparing their physiques to those of people on their Instagram feeds, we're loving this refreshing take on what it means to have a flaunt-worthy booty.
Emilie Mercier and Frédérique Marseille, the two women heading the project, are sharing their captivating images on Instagram, and they hope to compile all 1,001 photos in a book. Right now, they're trying to crowdsource funding to support their goal of photographing women's butts all over the world.
Mercier and Marseille wrote on their blog that they hoped seeing the beauty in so many different booties would help get rid of their own butt insecurities. With women's rear ends constantly getting called out for being too big, too small, or flawed in some other way, these images are the butt positivity most of us need.
This article originally appeared on Health.