Women are embracing their belly outlines because of this body-positive blogger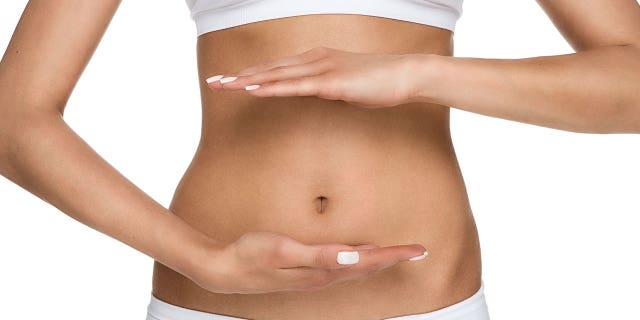 NEWYou can now listen to Fox News articles!
Ever waste time worrying about how your stomach looks in clothes? One body-positive blogger wants you to stop fretting and instead embrace your "visible tummy outline."
In a recent Instagram post, @_selfloveclub_ dished out some excellent advice about throwing out your preconceived notions of what's beautiful when it comes to our bodies.
"Cheers to a summer of rocking clothing that give you a visible tummy outline. Cheers to not giving a sh** what people think about your body or the way you dress," she writes, alongside a picture of herself wearing a crop-top and a body-hugging skirt.
The blogger and mental health advocate, who goes by the name of Positive Vibes, uses her Instagram as a platform to encourage followers to embrace all shapes and sizes as beautiful. She's also spoken out about being bullied and learning to ignore the negative comments.
WOMAN SHARES PHOTO OF HER BLOATED BELLY TO PROVE HOW NORMAL IT IS
"Don't let others affect your happiness and self worth. Bellies are cute and worth showing off," she writes in her post.
She goes on to remind people to wear whatever they feel like, no matter what others are telling them. "Cheers to embracing what we've been told not to wear because it doesn't 'flatter our body type.'"
Many people are applauding the blogger's post, commenting on how inspiring her message is.
"Thank you so much for being a motivation for women of every body size. Your posts fill me with joy and confidence that I've been searching," @selenal29 writes.
Another user wrote about her struggle with an eating disorder and how @_selfloveclub_'s posts have helped her change her perspective.
FOLLOW US ON FACEBOOK FOR MORE FOX LIFESTYLE NEWS
"You have no idea how much I needed this…I am still dealing with some disordered eating and I right now I'm still not really be 100% comfortable with myself but seeing things like this plus other people celebrating their bodies and their health has really helped me & my confidence. and spurred a huge change in my thinking. You are beautiful and I can't thank you enough for this post ❤," @n_wheatley commented.
@_selfloveclub_ ended her post by reminding everyone of an important message: "Life is short, enjoy it."