Woman's viral pics show dress size really is just a number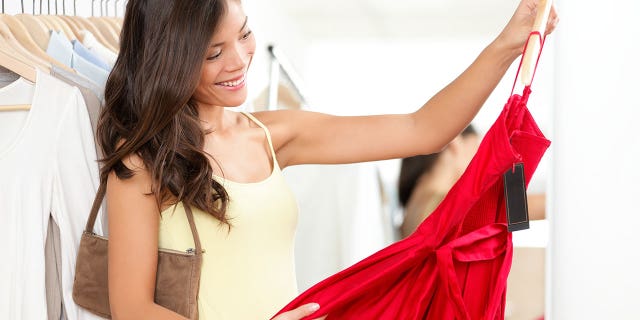 NEWYou can now listen to Fox News articles!
Ever feel bad about yourself because of the size of your clothes?
One body-positive blogger is here to tell you dress size doesn't matter and is nothing more than an insignificant, and often inaccurate, number on a tag.
Michelle Elman, who goes by the username @scarrednotscared, posted a side-by-side picture of herself on Instagram wearing the same size 14 dress five years apart. In 2012, she was a size 14, compared to a size 20 in 2017, and the dress still fits.
This photo is the perfect example to prove Elman's point: "Numbers don't mean anything."
Her post, which had over 8,200 likes as of Monday afternoon, comes with a powerful message about allowing size to dictate how you feel about your body.
WOMAN'S BEFORE-AND-AFTER PHOTO GOES VIRAL — BUT FOR AN UNEXPECTED REASON
"A higher dress size doesn't mean: you are less beautiful, you are less worthy, you are less lovable, you are a worse human, you are a bad person, you are a different person," Elman writes.
She notes how even though she's bigger now than she was five years ago, she thinks she looks better and is happier.
Elman goes on to point out how dress size in no way dictates your actual body size because of the disparities between stores.
The blogger encourages her followers to find clothes that fit and make them happy, and to throw out anything that gives them insecurities.
"Numbers don't matter. Not the number on the back of your jeans, on the scale or even the number in your bank account. You are not a number," Elman writes.
FOLLOW US ON FACEBOOK FOR MORE FOX LIFESTYLE NEWS
Commenters on the post shared their support for Elman, with many writing how inspiring her message is.
User @ittybittybottles reiterated Elman's point, commenting: "Clothing size is so variable and unimportant! It's not worth hurting your body to change it. Thank you so much for this post!"