Woman's lost engagement ring turns up wrapped around a carrot 13 years later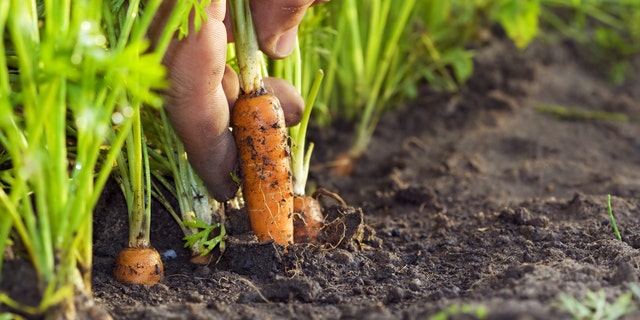 Mary Grams' finger just got a whole lot warmer now that her engagement ring was found 13 years after it had been lost.
BUG BURGERS TO HIT SWISS GROCERY STORE SHELVES NEXT WEEK
The 84-year-old woman first lost her engagement ring in 2004 while she was pulling weeds on her farm in Alberta, Canada. Worried about her missing ring, Grams told CBC News that she went out and replaced the jewelry with a much smaller ring so that her husband would not be upset that she lost it.
Now, 13 years later, Grams' ring was found stuck around a carrot growing in her garden.
Grams' daughter-in-law, Colleen Daley, was the one who picked the carrot from the garden.
To Insider, Daley said: "I asked my husband if he recognized the ring. And he said yeah. His mother had lost her engagement ring years ago in the garden and never found it again. And it turned up on this carrot."
FOLLOW US ON FACEBOOK FOR MORE FOX LIFESTYLE NEWS
When Daley brought the find to Grams, she knew instantly it was her long-lost engagement ring.
Unfortunately, Grams' husband died shortly after their 60th wedding anniversary five years ago, and wasn't able to witness the discovery. But Grams is still excited about the find, telling CBC, "I'm going to wear it because it still fits."