Woman with chin tattoo accused of appropriating native New Zealand culture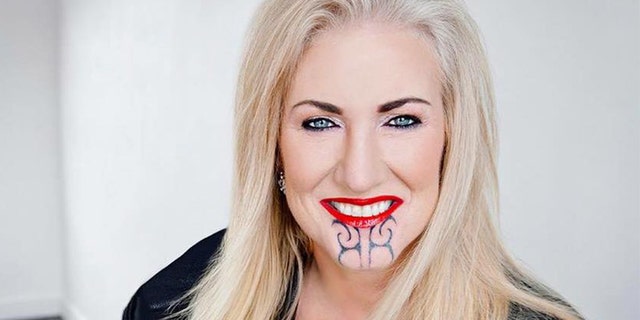 NEWYou can now listen to Fox News articles!
A woman from New Zealand is facing backlash after photos of her chin tattoo began making waves earlier this week.
Sally Anderson, a life coach, reportedly got the tattoo as an homage to New Zealand's indigenous Maori culture, but some are saying it's offensive on the grounds of cultural appropriation. The tattoo, known as a "moko kauae," has since sparked a debate across the island nation, the BBC reported.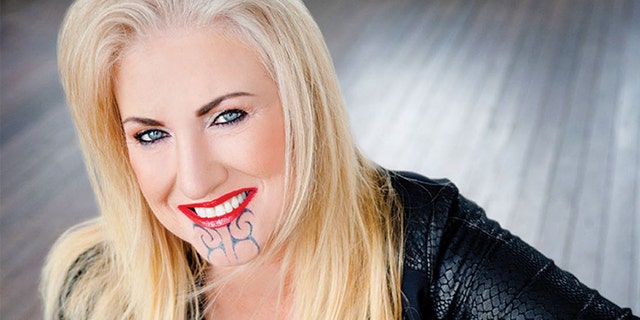 The blonde, blue-eyed white woman is reportedly married to a Maori man who has a full facial tattoo, and she claims her body art symbolizes strength after surviving a gang rape as a teenager in the 1980s, according to News.com.au
She also got the moko "a few years ago" by a Maori artist, the BBC reports.
HIGH SCHOOL SPEAKS OUT AFTER BEING CRITICIZED FOR NOT ALLOWING GRADUATING SENIOR TO WEAR ARMY SASH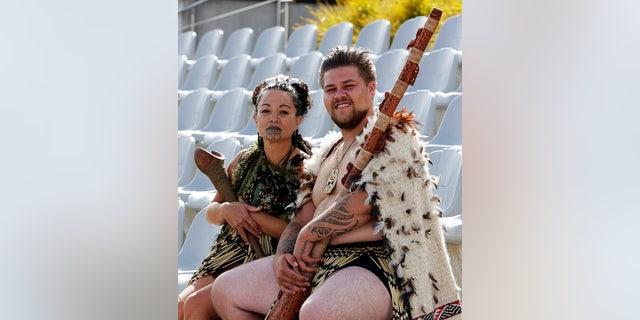 The backlash began after Anderson added photos of herself with the moko to her life-coaching business' website and social media pages. Critics have since accused Anderson of trying to get attention and boost her business, called Evolved Leadership, with the design.
"I do think there's a level of cultural appropriation and I do think there's a level of white privilege that's being displayed here, and I think we need to be really cautious about that," Mera Lee-Penehira, an associate professor at Te Whare Wananga o Awanuiarangi, a New Zealand university, told BBC.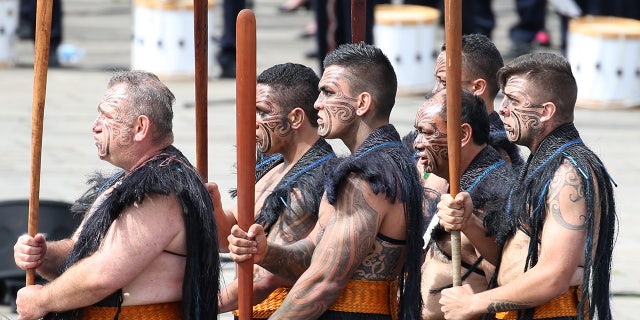 "The carvings that go on the face or head are also particularly sacred," Dr. Lee-Penehira said of the "business branding."
"It's not acceptable … You can only have it if you have a genealogy that is Maori," she added.
Moko kauae facial tattoos, which traditionally cover the entire face for men and chin for women, are a sacred tradition that connect an individual to their Maori family and cultural roots.
Likewise, artist Ngaahina Hohaia begged Maori artists to not "compromise their heritage" by tattooing non-Maoris with heritage designs.
"It's not hers to have, and not for [the tattoo artist] to have given away," she said, according to News.com.au.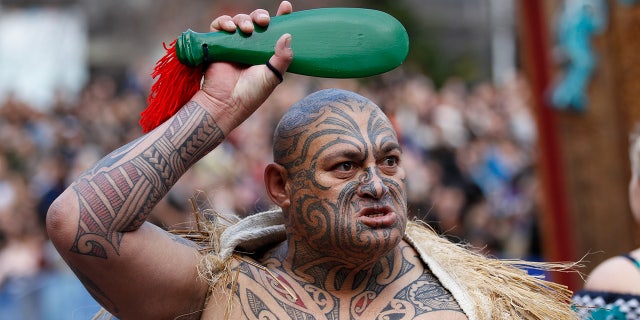 "Cultural appropriation has pillaged almost every other taonga [treasure] sacred to our people. The line is drawn here," she was further quoted on Facebook.
FOLLOW US ON FACEBOOK FOR MORE FOX LIFESTYLE NEWS
However, others felt that the censure was unwarranted.
"I would just say it's a bit double-handed perhaps," tattoo artist Jale Uncu of Zealand Tattoo told Australia's SBS News of the headlines, which he finds a "bit silly."
"I wouldn't understand exactly why they would be getting upset about this particular individual when it's so well spread internationally… all parts of the globe and all ethnic origins," Uncu said.
Anderson has yet to make public statement on the matter. She did not immediately return Fox News' request for comment.