Woman falls through ceiling looking for Christmas decorations: 'I can laugh about it now'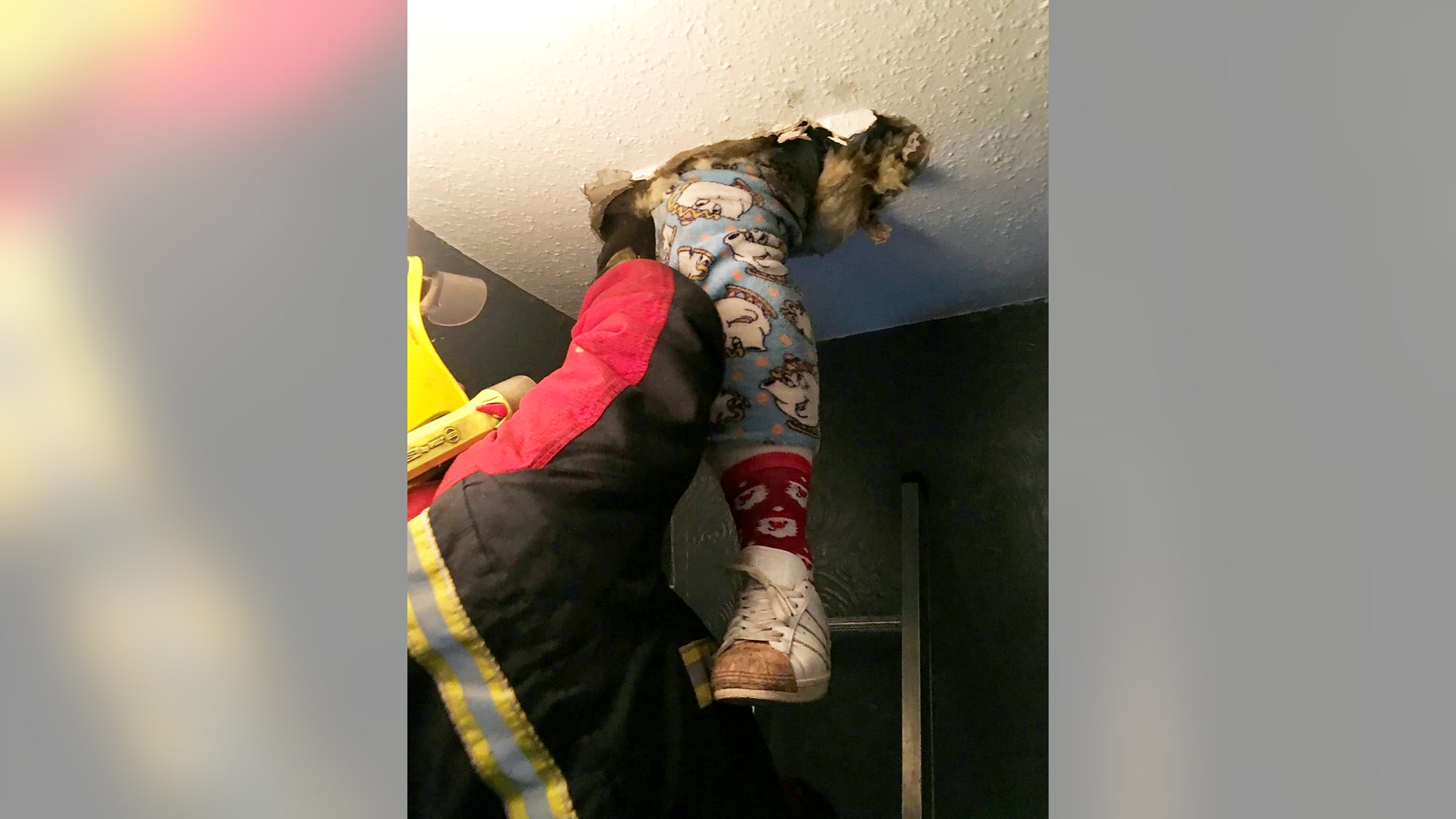 A poor woman in England suffered an epic Christmas fail when she fell through the ceiling while looking for festive decorations in her attic.
Stacielea Doran, 30, was wearing a "Beauty and the Beast" onesie when she got wedged in the hole, with her legs dangling down. After realizing she was trapped, her partner Nicki Ball, 34, dialed emergency responders on Friday morning.
MAN SCREAMS 'THERE IS NO SANTA' AT CHRISTMAS FAMILY EVENT
Firefighters dashed to her home in Bloxwich, West Mids., and lifted Doran down before posing for pictures by the fire engine.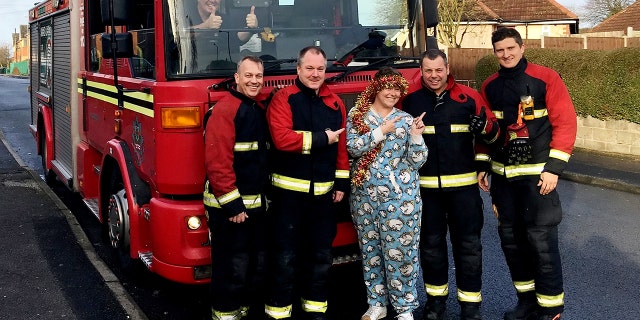 Doran said she and Ball had returned from vacation when they decided to put up their festive decorations.
"When [Nicki] came out and saw me she just laughed. Rather than helping me she took pictures," explained Doran.
"I can laugh about it now — if I don't laugh I'll cry."
THE HOLIDAYS STRESS OUT 88 PERCENT OF AMERICANS, STUDY CLAIMS
Crew Commander Adam Lovatt said the station received the call at 10:30 a.m. that morning.
"On the way, we were obviously thinking it could be quite a serious incident, and there might be someone quite badly injured," he said. "Fortunately, I think it was embarrassment more than injury.
"I don't think any of us have ever been called out to something like that before," he added.
FOLLOW US ON FACEBOOK FOR MORE FOX LIFESTYLE NEWS
Tweeting pictures of the bizarre incident, West Midlands Fire and Rescue Service couldn't help but make light of the situation: "On the first day of Christmas, my true love gave to me: A person in a onesie," they wrote.
"White Watch crews have responded to a lady who had fallen through the ceiling from the loft whilst retrieving Christmas decorations," they then added. "Luckily no injuries were sustained."