Woman catches neighbor's dog riding her pony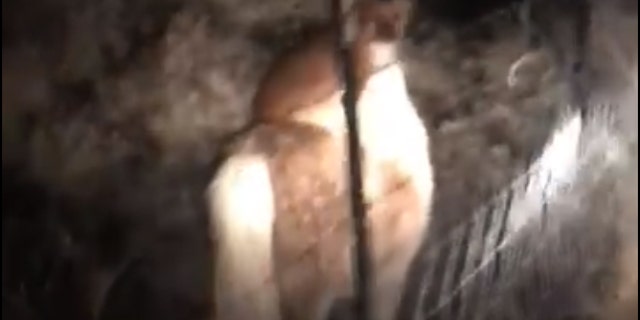 NEWYou can now listen to Fox News articles!
A dog riding a one-eyed pony into the night is surely a spectacle that needs video proof. A Missouri woman made sure to get exactly that.
The Springfield News-Leader reports that Callie Schenker pulled into her driveway Thursday to the sight of her neighbor's Corgi sitting on her horse, Cricket. She recorded a 15-second video of the pony trotting away into the darkness as the canine sits atop, looking at the camera.
The 22-year-old posted the video on Facebook with the message, "I can't make this stuff up!!! So we pull back in our driveway tonight and this is what we see. This is not our dog! But apparently him and Cricket the one-eyed wonder pony are best friends."
The video had received 5.3 million views as of Tuesday morning.
FOLLOW US ON FACEBOOK FOR MORE FOX LIFESTYLE NEWS
Schenker says the Corgi's owners are Mennonites who avoid going online, so they likely don't know their dog is gaining internet fame.