Wine-bottle pool floats will be the next big summer trend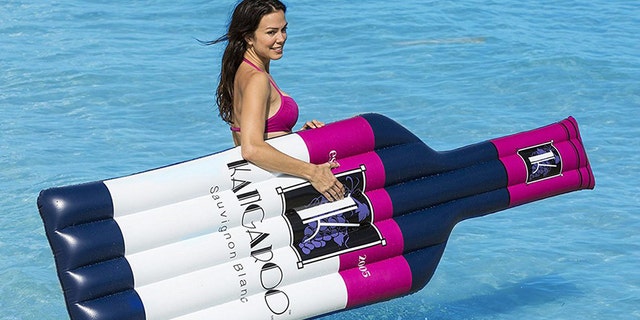 What beats giant unicorn and swan pool floats? Man-sized, buoyant wine-bottle floats, sure to dominate Instagram feeds all summer long.
There's a bottle for both red wine fans (cabernet sauvignon) and white wine lovers (sauvignon blanc). At $30 apiece, they'll run you slightly more than a weeknight bottle of vino. But at least the 7-foot-long rafts are easy to share with a friend — sans hangover.
This article originally appeared on the New York Post.