Will New Latino Sitcom ¡Rob! (or Rob) Impress or Disappoint?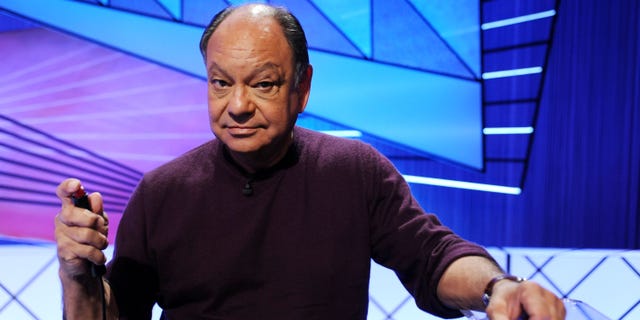 The new mid-season sitcom starring Rob Schneider, which is to air on CBS January 12, is already attracting attention - and not all of it is good.
Originally called ¡Rob! – the show centers around a gringo character named, you guessed it, Rob, who marries into a Mexican family. However, after some complained about the annoyance of finding the "upside down exclamation point" on their keyboards, CBS changed the official name of the show to simply, Rob, although they will continue to use the exclamation points in promos.
(By the way, try holding down the Alt key and typing 0161 on the number pad… It's like magic.)
Other criticisms across the Internet focus on the premise of the show. Cynical due to past experience, many Latinos voice concerns that the show will make the same tired, cheesy and or offensive jokes about piñatas, immigration and spicy food.
If their suspicions prove to be true, the show won't last long. There are only so many gringo/Mexican jokes you can make before you run out of material.
If Rob, (or ¡Rob! - which I prefer), is to succeed, not only will the writers need to come up with creative story lines and fresh humor – they will have to win over the hearts of the Latino audience who have, for the most part, already decided they aren't going to like it.
Working in the show's favor - the cast features talented Latino actors including Cheech Marin, Diana Maria Riva, Lupe Ontiveros, and Eugenio Derbez – and all have seemed optimistic about the show's potential in recent interviews.
"Remember the movie Meet the Parents?" Eugenio Derbez told Latina.com, "Well this is like, Meet the Mexicans!"
Also working in the show's favor - it's a little known fact that Schneider is married to Mexican television producer Patricia Azarcoya Arce in real life. Whether his personal experiences have been written into the script and whether that will influence the sincerity of his acting or not – remains to be seen.
Tracy López is a bilingual writer living outside the DC Metro area and the founder of Latinaish.com.
Follow us on twitter.com/foxnewslatino
Like us at facebook.com/foxnewslatino