Why the 'Hispanic Jerry Springer' is Now Under Fire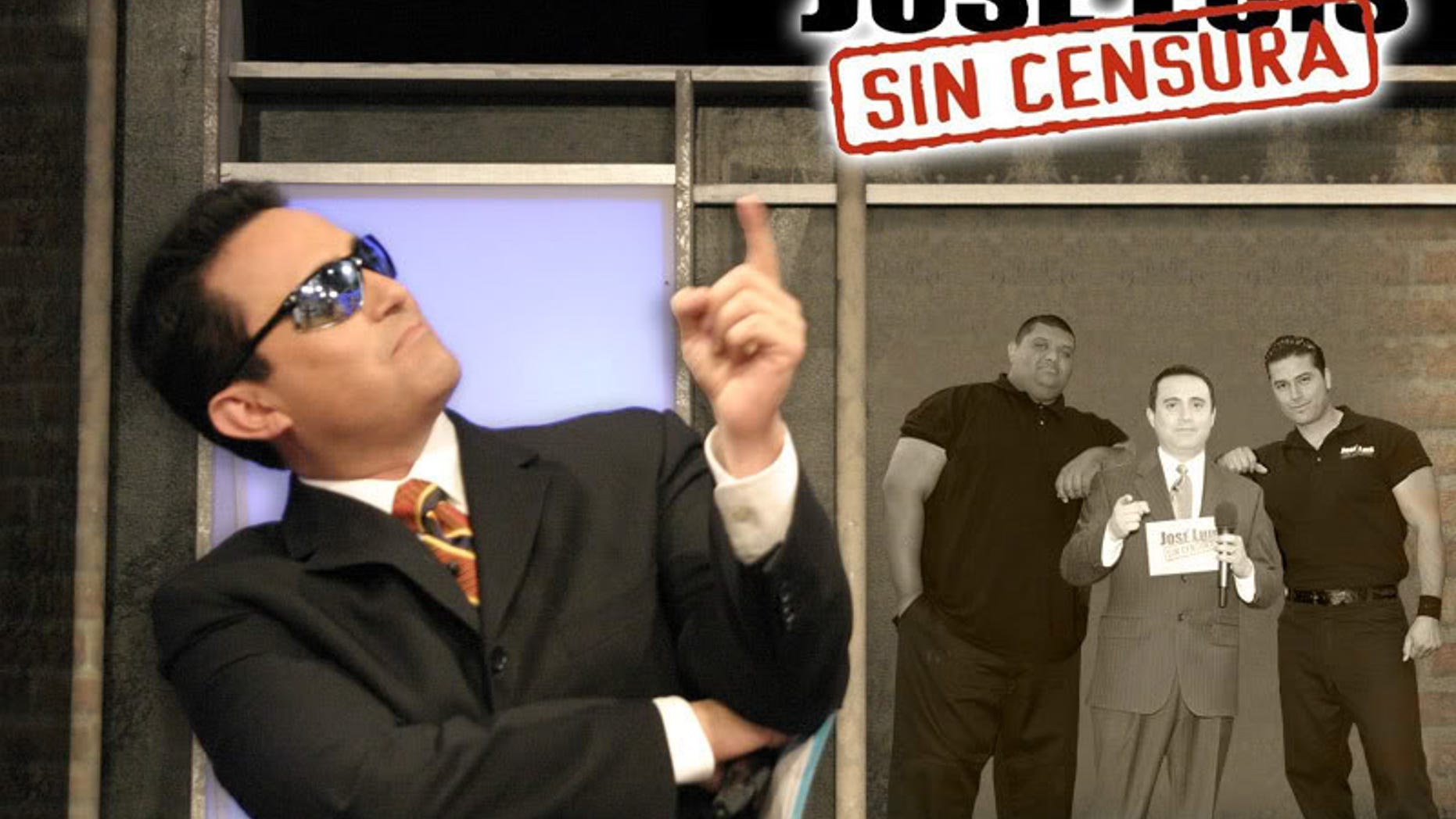 Ask any major marketer or media buyer in the U.S. Hispanic space about the actual content of the shows on which they advertise, and chances are they won't give you a lot of specifics. And why would they? After all, when it comes to TV advertising, you put your dollars where the eyeballs are.  If you're a local advertiser in the Los Angeles market, chances are you'll put some of that money on "José Luis Sin Censura," a hit afternoon daily talk show hosted by José Luis González that's pitched as an 'uncensored,' 'shocking' and 'controversial' look at deep human emotion.
I am not sure if you've ever watched the show, but I have. The first thing that came to mind was that José Luis makes Jerry Springer look like Charlie Rose.
Broadcast Monday through Friday at 6 PM (PT), "José Luis Sin Censura" serves Hispanics a daily dose of raunchy content, complete with real-life fist-fights, shouting matches and plenty of anti-gay slurs. So much so that GLAAD and the National Hispanic Media Coalition (NHMC) have filed a complaint with the FCC. Two major advertisers, AT&T and Time Warner Cable, agreed to pull their commercials from the program, and this month a local station in Miami (WSVN-7) pulled the show altogether.
"José Luis Sin Censura" has been around for almost a decade, so why all the fuss now?
For the uninitiated, "José Luis Sin Censura" is produced by the Burbank-based Liberman Broadcasting, established in 1987 by the father and son partnership of José and Lenard Liberman, both from Mexico. The company grew steadily to include production facilities and dozens of radio stations and finally launched a nation-wide network, Estrella TV, in 2009. It's through this growing national network that the programming is being seen for the first time outside of Los Angeles, Dallas, Houston and San Diego.
In a sign of its growing national presence, Estrella TV this May presented its first upfront presentation in New York City, with a lavish party at Gotham Hall that featured Christian Castro and other Mexican celebrities.
YouTube has also helped, making the show readily available to many who might have heard of it but never really bothered to watch.
Many don't know this, but Liberman Broadcasting was also behind the controversial 2004 "Gana la Verde" a reality show in which undocumented U.S. residents competed for immigration advice from an attorney by submitting themselves to a series of scare tactics, such as eating worm-filled tamales.
Despite the recent brouhaha, "José Luis Sin Censura" continues to air daily in several markets, though it seems that for the first time, Liberman is ready to tackle the complaints. According to GLAAD and NHMC, Liberman Broadcasting COO Winter Horton will meet with them next week, to listen to what they have to say, and "fix the problem."
I'd be curious to know how Liberman Broadcasting plans to "solve" the problem. Perhaps when –or if- they do, they can then help "solve" the many other content problems gripping Spanish-language television.
One can only hope.
Laura Martínez is a New York-based journalist and the founder of MiBlogestublog.com.
Follow us on twitter.com/foxnewslatino
Like us at facebook.com/foxnewslatino