When It Comes To Booking A Vacation, Latinos Still Prefer Travel Agencies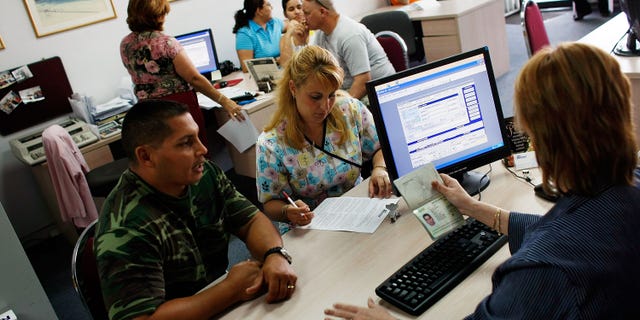 NEWYou can now listen to Fox News articles!
Evelyn Santa Barbara loves to travel to all parts of the globe – whether it's visiting her family in Colombia, climbing the mountains of Machu Picchu in Peru or architecture gazing in Spain.
An avid adventurer, she vacations at least four times a year.
But when the Miami native is booking her vacations, she doesn't do what the vast majority of travelers do – click on Orbitz, Kayak, Trip Advisor or any of the other many web sites that make it easy to plan trips, from booking flights and hotels to arranging tours.
Instead, Santa Barbara calls Nubia Rivero from America Travel in Hollywood, Fla.
"I use a travel agency particularly when I'm booking a tour. They can make recommendations, give tips, and for flying within the country I get a better price than what I can find online," Santa Barbara said. "When I communicate with my agent, we chat in Spanish even though we both speak English — it's nice to be able to speak Spanish with her."
People like Santa Barbara are helping keep travel agencies afloat because many Latinos still prefer talking to real people rather than staring at a computer screen.
In March 2001, there were 29,626 travel agencies, according to ARC, a company that provides financial services to travel agencies. Today, there are about 15,000 retail locations with the number of travel agency companies numbered at about 9,400.
Travel agencies catering to Latinos have not only not been financially hurt from the Internet or the economic downturn, they've been prospering.
"We cater to a niche market. They like to deal with a person, talk to a person in their own language, and pay in cash," said Marcelo Diaz, co-owner of Americas Travel, based in San Francisco.
Hispanics in the U.S. account for $1 trillion in purchasing power. And that number is expected to reach to about $1.5 trillion next year. A study released by Florida International University and the American Society of Travel Agents last year showed Latinos take an average of two to three leisure trips a year and more than half, about 60 percent, spend up to two weeks per trip. Hispanics also tend to travel in groups, with at least three family members or friends vacationing with them.
As for money spent, the report found Hispanics travelers spend an average of $758 each on a weeklong vacation (excluding transportation and accommodations), compared to $708 for the average traveler.
Travel agents are taking notice. Many are hiring Spanish and Portuguese speakers and reaching out to community group and even using social media to trumpet their business.
At the very least, Hispanics often travel to their home countries – sometimes multiple times a year – where they hold strong roots.
But they aren't just booking travel to Latin America. Hispanics love to travel the world, they just want to be sure the country they visit has Spanish-speaking tour guides (even if they speak English) and places where they can travel in groups.
"These folks would never consider going to India or China unless they have a guide who speaks their language and they can go in a group with other people who they can communicate with," Diaz said.
And student groups are a big part of his business.
"Since on the Internet an airline will only sell nine seats at a time," he said,"it's easier and less expensive to book through a travel agency."