Wary Of Violence In Mexico, Americans Studying Abroad Choosing Other LatAm Destinations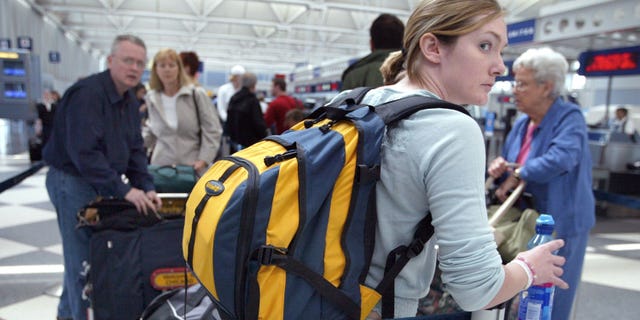 NEWYou can now listen to Fox News articles!
Despite an aggressive push by the U.S. government to increase the number of Americans studying abroad in Latin America, Mexico has fallen out of student favor because of crime and drug violence.
Once the most popular Latin American destination for students, the country now trails behind Costa Rica, Argentina and Brazil.
According to the Institute of International Education, 8,360 Americans studied in Mexico in the 2000-2001 academic year. That dropped more than 50 percent to 3,815 by the 2011-2012 school year — the most recent figures available.
Though the country has a bad rap, there are limited crime statistics available to support the concern. The Forum on Education Abroad has a critical incident database to monitor the numbers of crimes committed against students while they study abroad. Their database is currently limited (10 percent of students overseas), but they only had three incidents of crime on record for Mexico.
Still, the blaring headlines from Mexico about drug violence and cartel killings are making students think twice about heading south of the border.
The drop off for Mexico "is in part because of bad publicity," said Natalie Mello, Vice President of The Forum on Education Abroad. "It will take awhile for the programs to reestablish again and to get students interested in going back."
Some schools, like Fordham University in the Bronx, have been able to continue their programs.
"Safety and stability for the students is paramount. We haven't had any problems" said Ronald Mendez-Clark, director of Fordham's study abroad programs. "The media carries news about certain parts of Mexico and that affects people's ability to make distinctions about certain parts of mexico."
Fordham's Professor Oswaldo Hugo Benevides has been teaching abroad in Puebla, Mexico, for many years. This summer he will return to the town which is located two hours from Mexico City.
"Close friends of mine are shocked or scared I'm going to Mexico City," the director of the Latin American and Latino Studies Program said. "They'll say, 'why are you going to this extremely dangerous place?' and I say 'because it's not extremely dangerous.'"
Other universities are making more of a conscious push to reinvigorate student interest in Mexico, as is the US government. Both Secretary of State John Kerry and former Department of Homeland Security Secretary Janet Napolitano, who heads the 10-campus University of California system, were in Mexico Wednesday to promote research and student exchange between the two countries.
Napolitano said she wants to increase exchanges between University of California campuses and Mexican universities at all levels, from undergraduates to faculty and researchers. Of 233,000 students in the UC system, only about 40 study in Mexico each year, while about 1,900 Mexicans were at UC schools last year.
Student exchanges would help correct misperceptions on both sides of the border that Mexico is dangerous and that the United States is unfriendly to Mexicans, Napolitano said.
"The best way to change that is to have an actual experience," she said. "There has to be marketing on both sides of the border if we're going to make this work."
Kerry announced the new goal of launching a bilateral forum for higher education, innovation and research. President Barack Obama's new higher education exchange initiative aims to have 100,000 U.S. studentsstudying in Latin America and 100,000 from the region studying in the U.S. by 2020. A similar program in Mexico, "Proyecta," has the goal of sending 100,000 Mexican students a year to the U.S. by 2018. Just over 14,000 Mexicans study there today.
"I'm convinced this is a way to strengthen our ties," Kerry said.
Mexico was once the top location for U.S. students studying in Latin America, with so many economic and familial ties between the two neighbors. But the numbers have dropped with the spike in drug violence, especially during the stepped-up attacks on cartels by the administration of President Felipe Calderon, who left office in 2012. He served at the same time Napolitano was in charge of homeland security for the U.S., which openly supported Calderon's strategy.
"Once (the exchanges) are delayed or stopped, institutions set up affiliations and programs elsewhere, having longer term consequences for the numbers," said Shannon O'Neill, senior fellow at the New York-based Council on Foreign Relations. "So even if violence wanes, it can be hard for the numbers to rebound."
Current Mexican President Enrique Pena Nieto argues that violence is down, but several hot spots around the country belie his depiction, including western Michoacan state, the state of Tamaulipas bordering Texas and both Morelos and Mexico state surrounding Mexico City.
Today, laid-back Costa Rica is the No. 1 pick of U.S. students, with nearly 8,000 Americans. The increase in students there can also be attributed to the U.S. emphasis on environmental studies, with Costa Rica's rainforests and national conservation programs, Goodman said.
In a document describing the "Proyecta" plan, the Mexican government acknowledges that the perception of insecurity has inhibited U.S. students. It also cites a lack of English speakers in Mexico and Spanish speakers in the U.S. as obstacles, and says most Americans know nothing about educational opportunities in their neighboring country to the south.
Allan Goodman, president of the Institute of International Education, said both countries would benefit from increased exchanges, especially given the number of Americans now of Mexican origin.
"To have Americans growing up and know nothing about our Spanish-speaking citizens ... means that our education is incomplete," he said. "Knowing Mexico to me is as important as taking another course in economics."
The Associated Press contributed to this report.