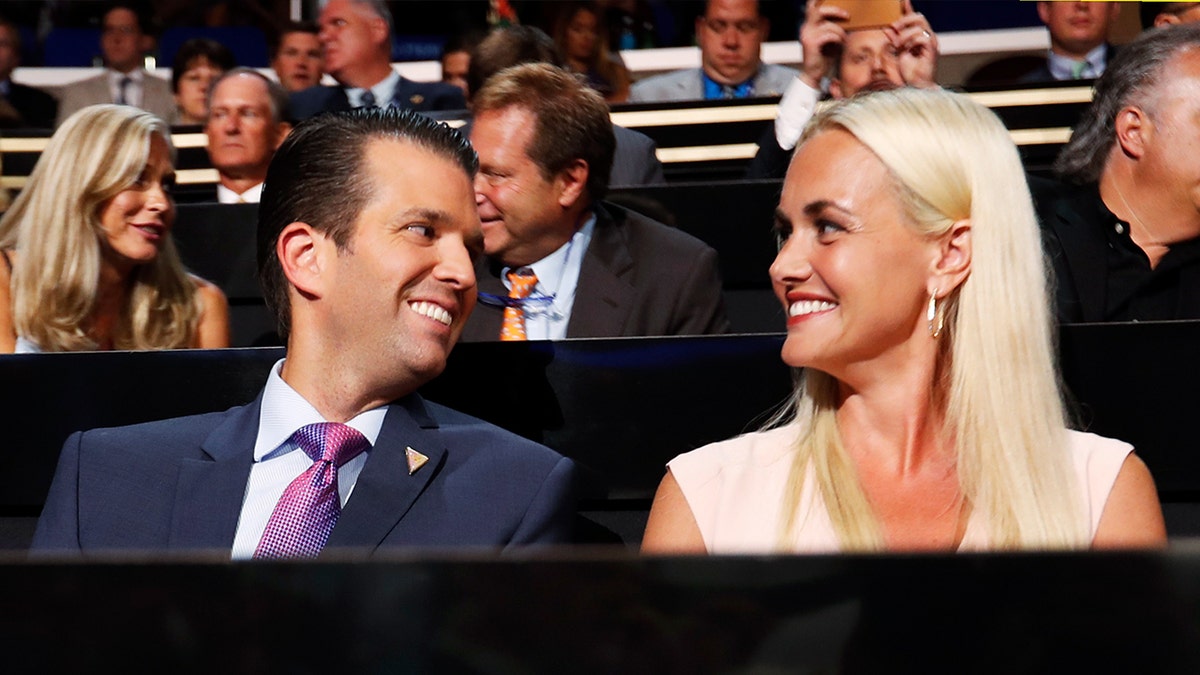 With Oct. 31 just days away, millions of American children are eagerly preparing their Halloween outfits for trick-or-treating and holiday festivities. The three youngest children of Vanessa and Donald Trump Jr. are no exception, and will evidently be sporting some all-American gear as their costumes of choice.
"My kiddies are getting into the 2017 Halloween spirit!" Vanessa wrote on Twitter on Oct. 26, sharing photos of 6-year-old Tristan and 5-year-old Spencer in faux Army fatigues and helmets, with 3-year-old Chloe in a police officer's uniform, right hands in a salute.
MELANIA TRUMP CONTINUES TO PROTEST BULLYING WHILE WEARING PINK
Their father shared the images again on Instagram that same day, writing, "Kids have their costumes ready. So cute and it's nice to see they respect law enforcement and the military already. See how easy that is?!?!"
Hundreds of comments have poured in on the photos of the Tristan, Spencer and Chloe, with some lauding Vanessa and Donald Jr.'s commitment to teaching their children to respect law enforcement from an early age, while others called out their costumes because their grandfather, President Donald Trump, never served.
WHAT TEAL HALLOWEEN PUMPKINS MEAN FOR CERTAIN TRICK-OR-TREATERS
Nevertheless, this isn't the first time that the couple's youngest kids have supported law enforcement officials, and gotten excited for Halloween in general.
On Oct. 9, Vanessa shared a photo on Twitter of her three youngest kids with police officers during their local Columbus Day parade. Further, on Sept. 22, Donald Jr. posted a hilarious photo of Chloe nailing Halloween humor, wearing a mask of her grandfather.