Urban Outfitters blasted for 'army fashion' line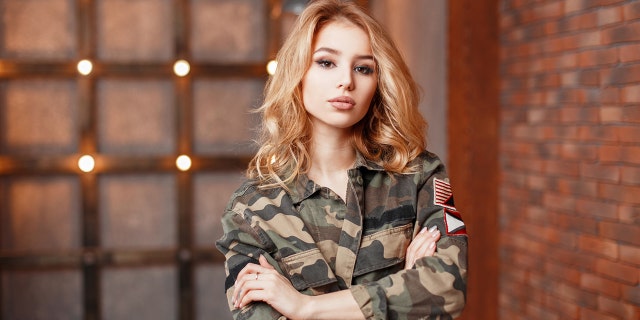 Never shy to make a political statement with their merchandise, retailer Urban Outfitters struck a nerve with many for featuring vintage military surplus items for sale on their website, with a hefty price tag.
Marketing a military jacket and camouflage pants for $69 a pop as well a $59 fleece as "expertly sourced" and "original vintage pieces" from their Urban Renewal lie, a current military member told Yahoo Lifestyle that it's baffling why the Philadelphia-headquartered clothing company would sell the items, let alone push them at such sky-high markup.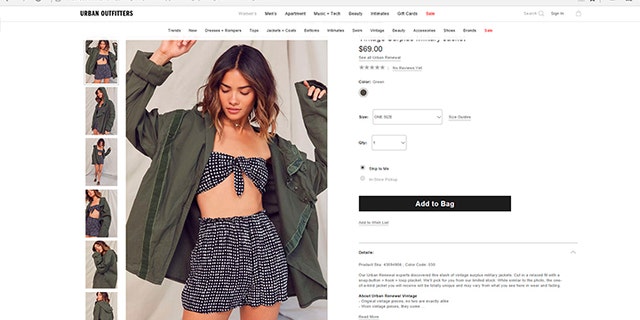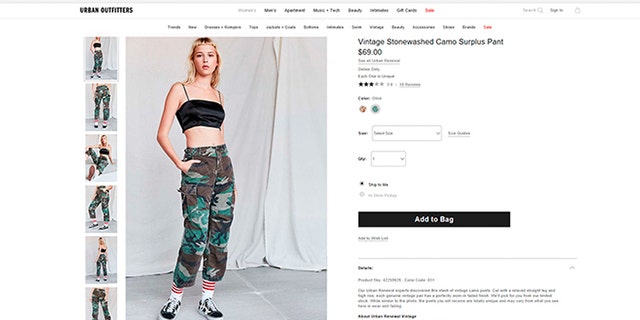 MELANIA TRUMP SLAMMED FOR WEARING SUNGLASSES AT NIGHT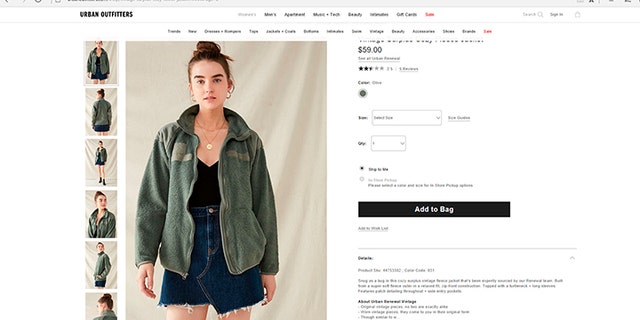 "Men and women shopping at Urban Outfitters for a fleece are definitely not deprived of their basic needs. If they truly wanted to wear Army gear then they should serve themselves," the member said, further noting that the military buys the gear from the lowest bidder. "If there is a surplus of perfectly good fleece jackets, they should have been donated to people who need them and cannot afford anything else."
"I am definitely missing the connection on how an Army surplus item, that's not cute, passes for fashion," they added.
AMAZON SLAMMED FOR SELLING 'ANOREXIA' SWEATSHIRT
While it's not clear where exactly where the Urban Outfitters team picked up the garments and if they are authentic battle dress uniform, consumer reviews are mixed, from the political to the apolitical.
For example, while one reviewer described the fleece as "warm and cozy," another commenter was evidently more taken aback, writing "This is legit an USAF fleece lol".
FOLLOW US ON FACEBOOK FOR MORE FOX LIFESTYLE NEWS
Urban Outfitters has not yet responded to Fox News' request for comment.