Unpaid Zara factory workers are hiding notes for shoppers inside clothing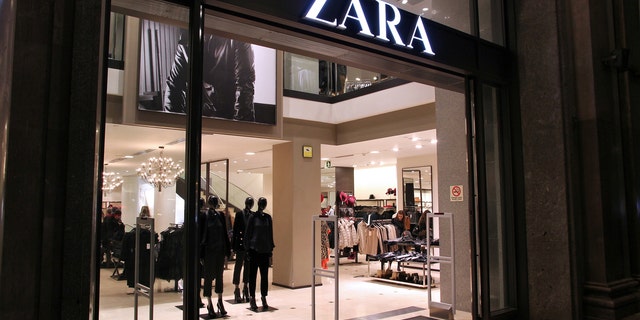 A labor dispute between one of fashion retailer Zara's manufacturing companies and over a hundred out-of-work employees is now involving the shoppers.
Turkish factory workers who were employed by Bravo Teksil, one of Zara's Istanbul-based factories, have been visiting the high-end clothing store in Istanbul and placing notes inside the clothing on the racks.
"I made this item you are going to buy, but I didn't get paid for it," the tags read.
This is has been spurred from the overnight shutdown of the Bravo manufacturing company in July 2016, resulting in the immediate termination of about 140 employees. Workers demanded their three-months of back pay as well as a severance from the mega-retailers that utilized Bravo labor, but have yet to receive any.
URBAN OUTFITTERS BLASTED FOR 'ARMY FASHION' LINE
Zara, which makes up 75 percent of the factory's overall output, along with brands Next and Mango, were reportedly given a year to reach a solution with the workers, but failed to do so.
Now, the Turkish workers are involving the public – specifically Zara shoppers – in the controversy by asking the customers to help them by pressuring the fast-fashion retailer into paying them, AP reports.
The clothing companies are responsible for the production of their merchandise, but do have a right to shut down manufacturing centers as they see fit, Refinery29 reports. This leaves the factory workers with little protection from or retaliation against the powers that be.
However, the workers are hoping that, by sharing their message, the clothing brand will be forced to resolve the issue.
A spokesperson for Inditex, Zara's parent company, released a statement to Refinery29 saying Inditex is currently working to create a fund for the workers.
FOLLOW US ON FACEBOOK FOR MORE FOX LIFESTYLE NEWS
"Inditex has met all of its contractual obligations to Bravo Textil [sic] and is currently working on a proposal with the local IndustriALL affiliate, Mango, and Next to establish a hardship fund for the workers affected by the fraudulent disappearance of the Bravo factory's owner," the statement reads.
"This hardship fund would cover unpaid wages, notice indemnity, unused vacation, and severance payments of workers that were employed at the time of the sudden shutdown of their factory in July 2016. We are committed to finding a swift solution for all of those impacted."