U.S. Latinos struggle to keep the next generation speaking Spanish at home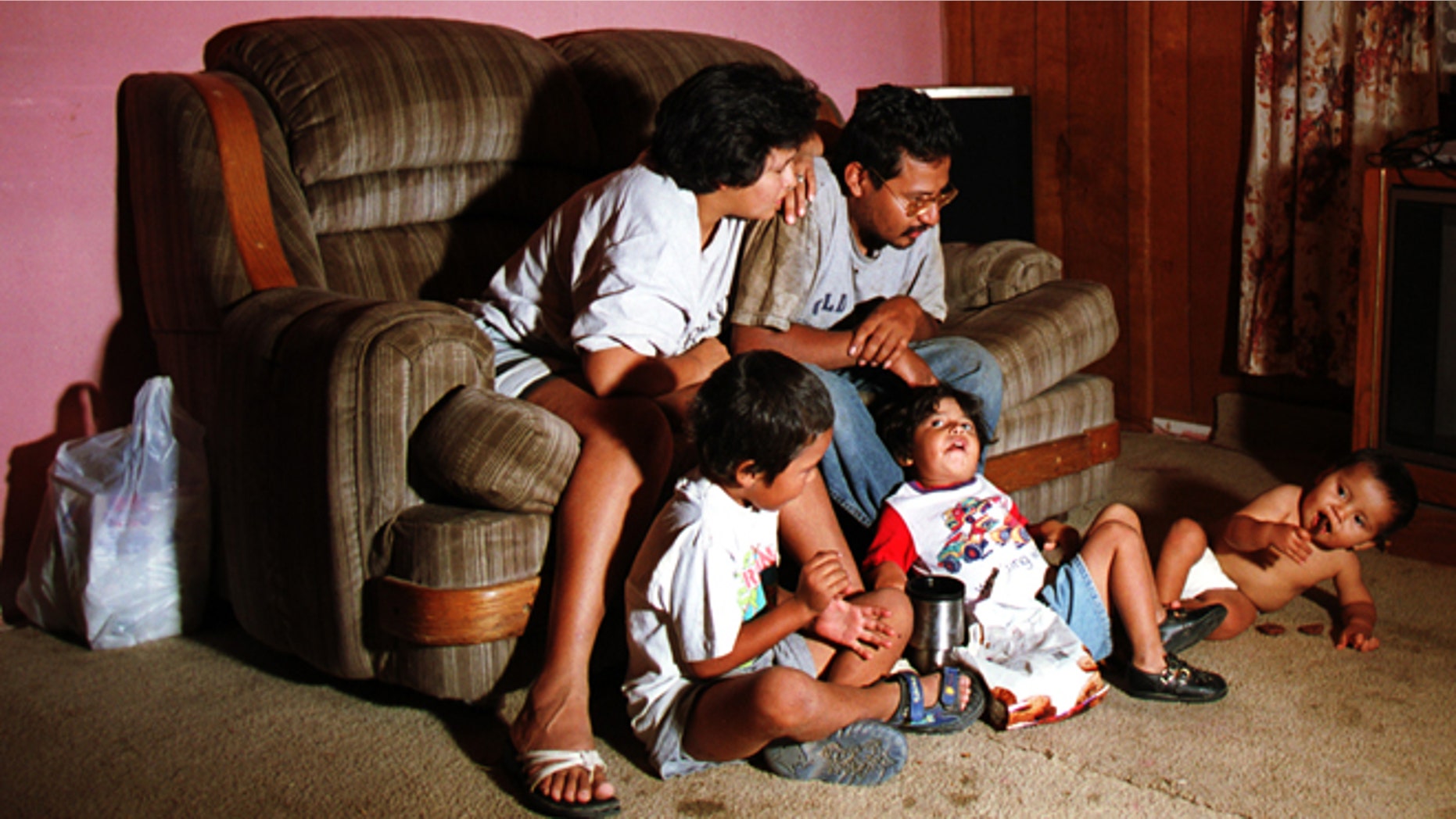 New York – One of Paula Turkowitz's sons speaks Spanish fluently. The other does not.
The native of Colombia knows first-hand how hard it is to maintain her mother tongue while living in the U.S.
Other Latinos find it similarly challenging – so much so that Spanish is becoming less used in Hispanic households across the country, as more young Latinos speak English at home than ever before, as shown in a series of studies released by the Pew Research Center.
In 2014, 37 percent of Hispanics between the ages of 5 and 17 spoke only English in their home, compared to 30 percent in 2000. Nearly 30 percent of Hispanics between 18 and 33 said they only spoke English at home in 2014; but in 2000, only 20 percent did.
"The Hispanic population is diverse and diverse in a number of ways," Mark Hugo Lopez, director of Hispanic research at the Pew Research Center, told Fox News Latino. "Not all Hispanics speak Spanish and not all speak English. But unless there is a new infusion of immigrants, the share that speaks only English at home is likely to rise in coming years."
The study bears out in households across the country, especially in those in which a Spanish speaker has married a non-Spanish speaker.
Becky Juarez Sabnekar was born in Puerto Rico. She grew up speaking Spanish in her family, while her husband, who is Indian, grew up speaking both Hindi and English.
To teach her children Spanish, Juarez Sabnekar went to great lengths. She had the latest children's movies and cartoons dubbed in Spanish and shipped from Puerto Rico to her home in New Jersey. She'd buy bilingual electronic toys, and she would insist that her children speak to her in Spanish, even though she speaks to her husband in English.
"I feel if the parents are bilingual, I think it's hard to keep just Spanish," she said, noting that she has forced herself to be very strict about her children using Spanish at home. "In school, the whole time everything is in English, and when they come home that's how feel more comfortable."
Despite the growing number of at-home English speakers, most Latinos still speak Spanish in their homes (73 percent) and valued it enough for almost all respondents to say they thought it was important that future generations continue speaking Spanish, another Pew Research piece showed.
On the other hand, 71 percent of Latinos said it wasn't necessary to speak Spanish to be considered Hispanic.
"This is only the beginning of the story of Hispanics becoming more like Americans generally," said Lopez.
Latinos who don't speak Spanish – even very successful ones – are often made to feel less truly Hispanic. Much has been made, for instance, of Julián Castro, Housing and Urban Development secretary and often-mentioned vice presidential running mate of Democrat Hillary Clinton, not being able to speak Spanish well. As one campaign insider quipped, "[Senator] Tim Kaine speaks Spanish much better than Julián Castro does."
Sen. Ted Cruz's authenticity as a Cuban-American similarly was called into question because he didn't grow up speaking Spanish nor has he made a big effort to learn it as an adult.
"Jane the Virgin" star Gina Rodriguez, who is a second-generation Puerto Rican, was savaged on social media last year when she posted on Instagram a People en Español cover with a Spanish-language caption that wasn't pristine grammatically. Many Hispanics made fun of her Spanish and questioned whether she was actually Latina.
And actress Eva Longoria, who grew up in a Mexican-American family that goes back hundreds of years in South Texas, made the decision to learn Spanish – which sets her apart from Ana Sofia Calderon, her character in the recently cancelled "Telenovela," who manages to be the star of a Spanish-language soap without actually knowing how to speak the language. The show explored how difficult it is for Hispanics to feel connected to their culture when they don't speak their mother tongue.
Turkowitz found that it was especially hard to introduce Spanish to her oldest child because language didn't mean as much to her husband, who is not Latino and speaks no Spanish.
But with their second child, Turkowitz was more adamant and employed techniques similar to those Juarez Sabnekar used, including insisting on speaking to her in Spanish and keeping all media in Spanish.
She also gets to witness the drop-off at the Spanish afterschool program she teaches at, where many of her students are third-generation Hispanics.
"I think what happened was the English as a Second Language program was looked down upon," she told FNL. "The parents don't want kids to suffer in any way, and the parents felt they were going to be discriminated against."
As she sees more and more Anglos taking up Spanish, she hopes the trend among Hispanic families reverses. But linguistic models predict that it takes three generations for descendants of immigrants to lose the family's native language entirely.
Some parents, like Juarez Sabnekar, aren't optimistic that the next generation of children in their families will be able to teach their kids to speak Spanish.
"It is definitely going to be harder for them," she said.