Trump's steel tariffs could impact price of a can of beer
CHARLESTON, S.C. – President Trump's trade war with China could hit people where it hurts – their beer belly.
Craft brewers across the country are worried that the trade tariffs on imported aluminum and steel will close the tap on the burgeoning industry.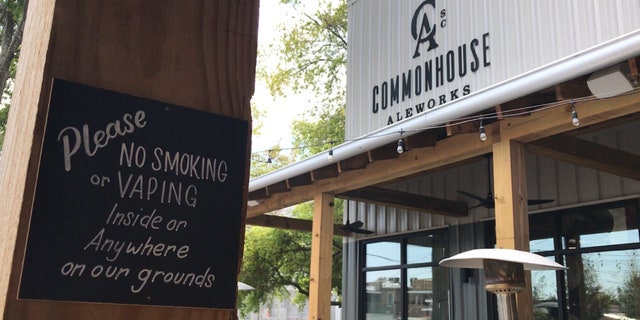 "Tanks are made out of stainless steel. The canning line is made out of steel. The cans that we would use are made out of aluminum," Hank Hanna, co-owner of Commonhouse Aleworks, a brewery in North Charleston, S.C., told Fox News. "We are talking several thousand dollars' worth of equipment in tanks and kegs and machinery, in packaging equipment….."
Jim McGreevy, the president of the Washington, D.C.-based Beer Institute, told Fox News "more than half of the beer produced annually is packed in aluminum cans or aluminum bottles."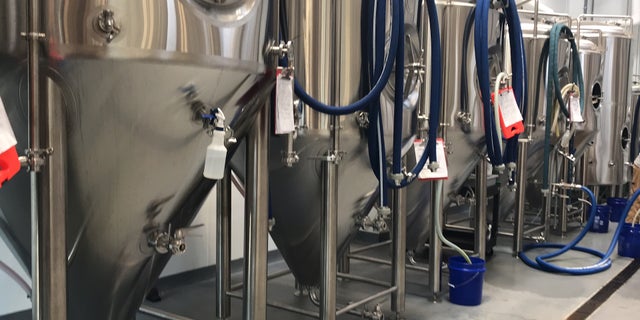 McGreevy said the aluminum tariff alone could cost the industry $347.7 million and result in the loss of more than 20,000 jobs nationwide.
"The aluminum tariff alone could cost the industry $347.7 million and result in the loss of more than 20,000 jobs nationwide."
He said already there has been an immediate and disproportionate impact on American brewers and American jobs since it was announced in April.
"The announcement has caused instability in the aluminum market, leading to cost increases," McGreevy said. "Aluminum foil has increased over 50 percent, and common alloy sheet has increased more than 9 percent over the same time period."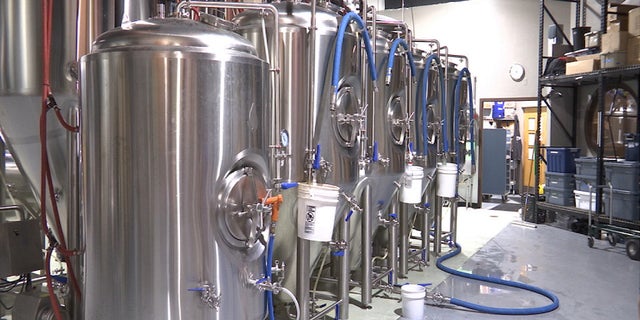 And that cost could be passed on to consumers – increasing the cost of a cold, refreshing can of beer. And that has beer companies foaming at the mouth.
In South Carolina's coastal city of Charleston, a group of friends started Frothy Beard Brewing Company in 2013, which has grown 400 percent since it opened.
The owners say the tariffs on steel or aluminum could impact their future business growth.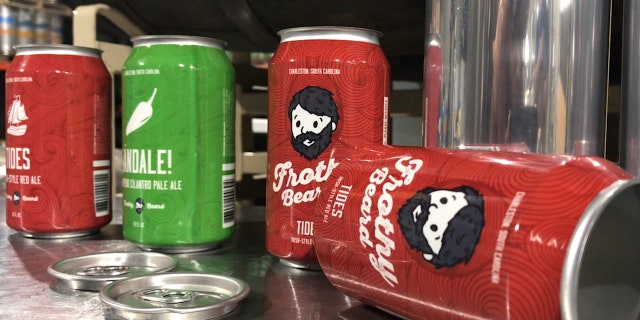 "We've been buying new steel tanks, (and) we are planning to add two or three more," Frothy Beard Brewing Co. head brewer Joey Siconolfi told Fox News. "So, it's a 25 percent increase on steel they're talking about and we are also getting into canning…that can have a huge impact…."
Frothy Beard Brewing cans more than 18,000 beers in one day. They have plans to expand their canning production, but they say it could cost them hundreds of dollars per day. Siconolfi said the aluminum cans typically cost 12 cents each. If the 10 percent tariff on aluminum is applied, the cost for 18,000 cans would go up from about $2,100 to more than $2,300.
But some experts say it is too soon to tell how breweries will be impacted by the trade tariffs.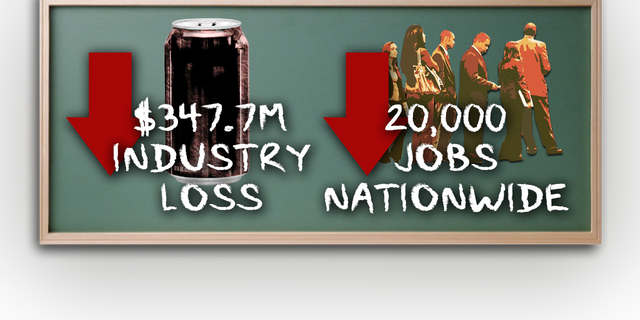 "It is still early on," said Brooke Bristow, a South Carolina-based attorney focusing on alcoholic beverage law.
Bristow and other members of the South Carolina Brewers Guild are doing research on the forms of steel and aluminum that may be hit with the tariffs. He says, "until we have a better idea…..we need to be cautious."
For now, brewers say it will be business as usual.
"I don't agree with the tariffs. I think it's a threat to our industry. It's a threat to my personal business and it's a threat to American jobs."
"We will just adjust like we always do…." Siconolfi said. "It won't stop us from making beer and doing what we love."