Trip to the nail salon lands one bride in the hospital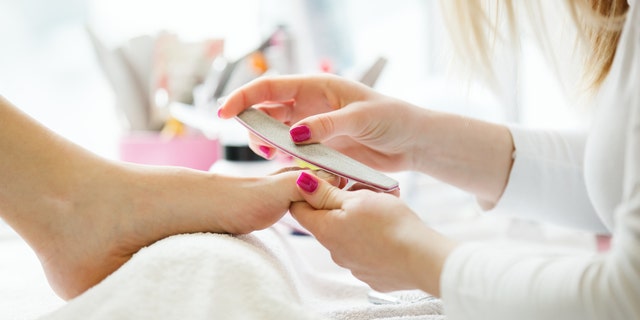 A Florida bride-to-be had to undergo emergency surgery following a trip to the nail salon.
Tara Batista, of Tampa, blamed a pedicure for the serious infection that sent her to the hospital for a week and will impact her wedding.
"It's been a total nightmare," Batista told news station WFTS.
She claims she noticed signs that her pedicure had gone awry while at Nail Image salon in Tampa.
"It was painful," Batista said. "I told her at one point that she was inflicting pain."
Hours after leaving, she said she started to feel pain shooting up her legs.
Batista decided to go to the emergency room the next day when she could no longer could stand on her left foot.
"Next thing I know, they tell me I'm going into surgery," she told WFTS. "The infection had spread to my bone."
Doctors said she had developed a deep abscess from an infection on her left big toe, according to WFTS.
"For the infection to come on in less than 24 hours to that severity — something's not right," she told the station.
Batista was discharged from the hospital, but said she is now under the care of a home health nurse.
She was instructed to use an IV line for medication for the next six weeks, including during her wedding.
"This is not what I envisioned for my wedding," Batista said.
This story originally appeared on the New York Post.