Historic Nantucket lightship goes on sale for whopping $5.2 million
BOSTON – Back in the 1800s, the rocky shallow waters off of New England's coasts were deadly obstacles mariners dreaded. So Congress stationed Nantucket lightships off the shores of Massachusetts, beaming out light from its mast to warn sailors to steer clear. That light was often immigrants' first glimpse of the United States.
When nautical history buff and former Massachusetts politician Bill Golden came across one of the ships listed for auction on eBay, he knew he had to have it.
Nearly 20 years and hundreds of thousands of dollars in renovations later, Golden is now trying to sell the historic vessel for millions of dollars.
In 2000, his winning bid on eBay of $126,100 likely saved the ship from certain death in a scrapyard. After transforming the crew ship into a lavish yacht, he is now asking for a whopping $5.2 million.
"When we bought the lightship, it didn't have a toothpick of wood on it," Golden said, gesturing to the all-wooden walls and hand-carved furniture.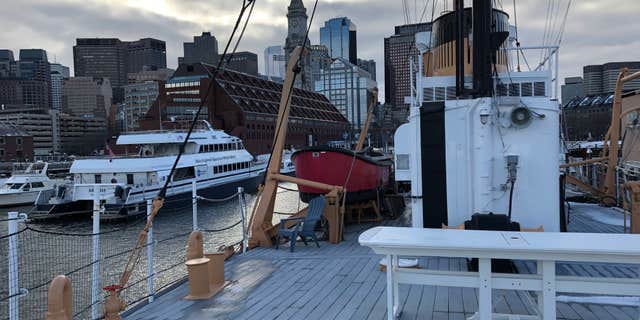 The ship, now docked in the Boston Harbor, was decommissioned by the U.S. Coast Guard in 1985. Eventually, a buoy took its job.
Golden and his wife Kristen transformed what was once a bare steel box into a unique yacht that has attracted the rich and famous. Former President George W. Bush, pop singer Janelle Monáe, and the late Sen. Ted Kennedy have all been aboard, Golden said. The 4,000-square-foot, six bedroom ship comes equipped with a library, stateroom, and a media room.
But the $5.2 million price tag could be a hard sell.
Other unconventional homes on the market for millions, like a mushroom-shaped house or home in the middle of an island in upstate New York, sat on the market for months. The mushroom house never ended up selling and is now for rent, while the island home, originally listed for $1.5 million, sold for a reduced $330,000.
CLICK HERE TO GET THE FOX NEWS APP
"What we've seen is that you know these things actually very rarely sell," said real estate broker Adam Mahfouda. "A lot of these quirky houses have a huge amount of maintenance because they're not regular, you know? How do you fix a houseboat if you have issues?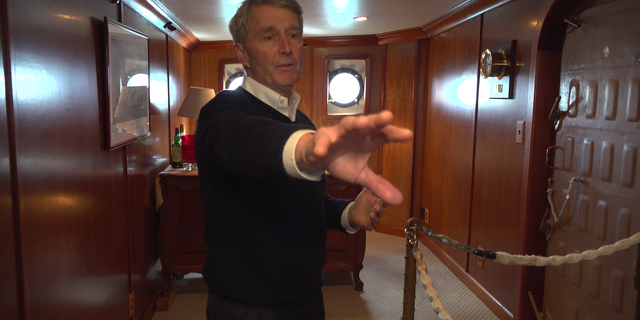 But Golden does not think he'll have a problem selling the historic boat.
"I'm confident are going to sell the ship," Golden said. "That's both a source of joy and a source of regret because I truly love this ship."
Golden's real estate agent acknowledged that living on an old ship may not sound appealing to everyone – that is, she claims, until they climb aboard.
"You really have to come aboard to experience what a spacious home this is," said Josie McKenzie of Douglas Elliman. She also proposed other uses for the boat.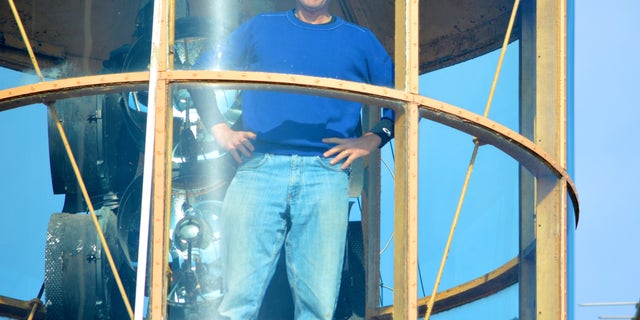 "I could also be a developer who would like to expand its waterfront presence," McKenzie said. "Or, perhaps a hotel a restaurant or a public attraction. Also, it could possibly be purchased for as a maritime museum as well."
Although Mahfouda remains skeptical, he does see the boat eventually selling – but probably for a lower price.
"I can either buy that," Mahfouda said, "or for the same price I could buy maybe a 150-foot yacht with two twin turbo super engines and a helicopter pad and a jet ski."