To lose weight, practice these 6 habits before bed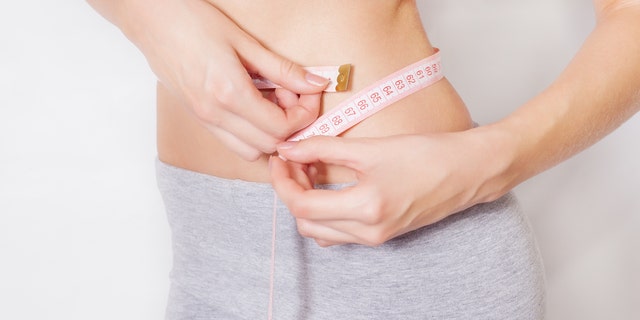 When you're dieting, you may start the day with good intentions, only to have your willpower trail off during the night. But there are actually certain nightly habits that can keep you on track with your weight loss and health goals.
Fox News spoke to Sheah Rarback, a registered dietitian at the University of Miami Miller School of Medicine, and dietitian Jennifer Christman, a clinical nutrition manager at Medifast, for their tips on the best nightly habits for weight loss:
1. Eat a well-balanced meal for dinner.
If you have a well-balanced meal full of carbs, protein, and fat, you'll feel full longer and won't go to bed hungry, Christman told Fox News. And high-quality lean protein, such as fish, chicken, chickpeas or lentils, can help boost your metabolism and stimulate muscle growth and repair, she said, so you can keep burning calories all night long.
6 MORNING HABITS THAT CAN BOOST YOUR WEIGHT LOSS
2. Have a hot cup of herbal tea.
Both dietitians recommended having a cup of herbal tea—which is naturally caffeine-free — before bed. You can even make a nightly, relaxing ritual out of it, Rarback said. Try hot chamomile tea to unwind before bed.
3. Stay busy.
Often, people overeat at night because they're bored, Rarback said. As an alternative, try reading a book, taking your dog for a walk, or engaging in some other activity that will keep you from hitting the fridge, she recommended.
7 WAYS YOUR OFFICE MAY BE MAKING YOU FAT
4. Turn off your smartphone.
Try not to check your phone or go on your iPad right before bed, Christman said. She explained that doing so can disrupt your sleep, which in turn can increase the amount of the hormone ghrelin in your body, making you hungrier.
5. Find ways to relax.
Anxiety is another reason that people turn to food late at night, Rarback said. Try practicing breathing exercises or meditation — in her nutrition counseling, Rarback often recommends the app Calm, which can lead you through a guided meditation.
FOLLOW US ON FACEBOOK FOR MORE FOX LIFESTYLE NEWS
6. Floss and brush your teeth.
When your teeth feel clean and minty fresh, you might think twice before mindlessly snacking, and instead ask yourself if you're actually hungry, Rarback said. So wash up and brush early on in the night to help reduce any snacking temptations.