Tiffany & Co's 'Everyday Objects' line confuses people with $9,000 ball of yarn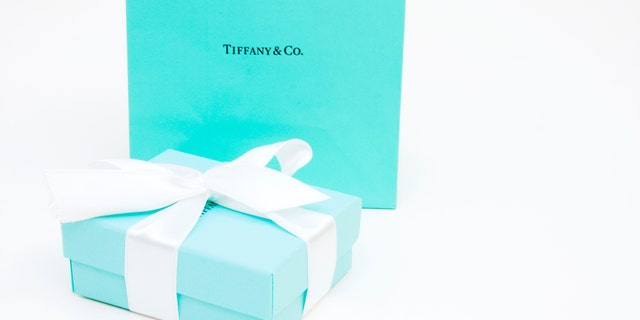 Luxury brand Tiffany & Co. just released an outrageously opulent home accessories line, and it's raising some eyebrows on social media.
The renowned retailer, once known for its high-end jewelry, has been trying to pivot the business after reporting dismal profits earlier this year. Their answer? To launch a home and accessories line with fresh and updated designs.
The new Everyday Objects line is supposed to revitalize the Tiffany's brand, because "beautiful things shouldn't just live in a drawer."
Obviously.
UNPAID ZARA FACTORY WORKERS ARE HIDING NOTES FOR SHOPPERS INSIDE CLOTHING
The collection, which features everyday household items "handcrafted in sterling silver, enamel and wood," aims to "elevate traditional office supplies and accessories into works of art meant to become favorite pieces you use every day."
But, as Twitter and Instagram users have pointed out, those favorite pieces come with a seriously hefty price tag.
One of those pricey items, in particular, is the $9,000 ball of yarn.
The "reimagined" yarn ball is made of "handspun strands of textured sterling silver, rendering the ordinary extraordinary," the website says. The limited edition piece – one of only five handmade in New York – is not for use, however. So, there won't be any silver scarves this winter.
The line does have more useful products, like a set of two $95 Paper Cups, which are actually made of bone china in Tiffany's iconic blue hue.
FOLLOW US ON FACEBOOK FOR MORE FOX LIFESTYLE NEWS
There is also a $1,500 sterling silver coffee can, a $375 American walnut and silver ice cream scoop, and a $425 silver protractor.
The line rounds out with more items for the young, or young-at-heart, like a $250 Crazy Straw – available in sterling silver, rose vermeil and vermeil – and a $1,500 set of ten Lego-type Building Blocks made of silver and walnut and "numbered and lettered … for a unique and playful desk accessory."
The entire collection does have over 60 items, which might make it hard for the true Tiffany enthuasiast to decide which household essential they can't live without.