This vacationing man's beach selfie is going viral because of his body shape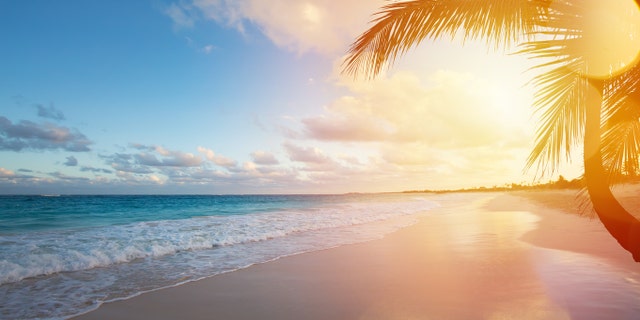 A vacationing man's beach photo is getting a lot of social media attention – and it's not because of the picturesque waves or clear blue sky. It's for his unique physique.
The man, who goes by PastaSanMan on Reddit, posted on the internet forum a photo of him in swim trunks, laying shirtless on the sand.
OFF-THE-SHOULDER TOPS WORN BY MALE STUDENTS TO PROTEST DRESS CODE
At first the beach selfie looks like any other vacay photo, but on a second look, the photo – and the caption – begins to make a little more sense.
PastaSanMan posted his photo on the subreddit r/hmmm, a page devoted to pictures that make people "think about the context" or "do a double take" – which the poster definitely achieved. He captioned the shot, "Some peoples bodies are a temple. My body is a whole island."
FOLLOW US ON FACEBOOK FOR MORE FOX LIFESTYLE NEWS
And he is right. The man's physique lines up perfectly with the landscape in the background, mimicking the rolling mountain scape.
The photo, which is said to have been taken on the Island of the Pregnant Maiden in Langkawi, Malaysia, went viral shortly after the man posted it.