Third-grade student sent home from school for 'distracting' buzz haircut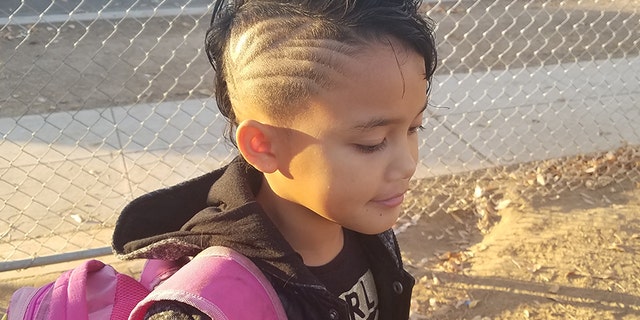 Though eight-year-old Layla Sysaknoi of Fresno, Calif. has rocked buzz hairstyles since she was in preschool at Columbia Elementary School, her mother Tara Sysaknoi is calling out a teacher for unjustly sending the third-grader home for her "distracting" buzz cut.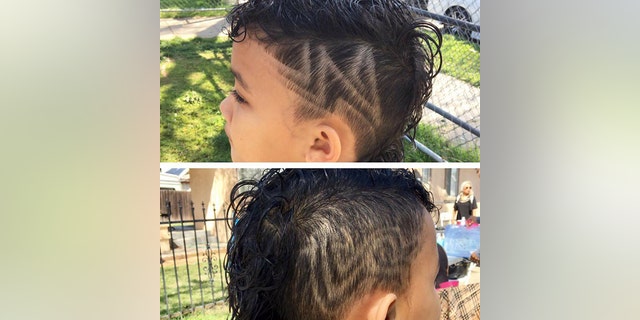 "Layla first began cutting her hair in pre-k after she saw a music video on YouTube made by an 8-year-old girl in tribute to the Sandy Hook school shooting," Tara told Fox News. "This little girl [in the video] had the side of her head shaved with a heart in it. Layla loved it and asked if she could do the same haircut, I allowed her to do so," the 30-year-old mom said.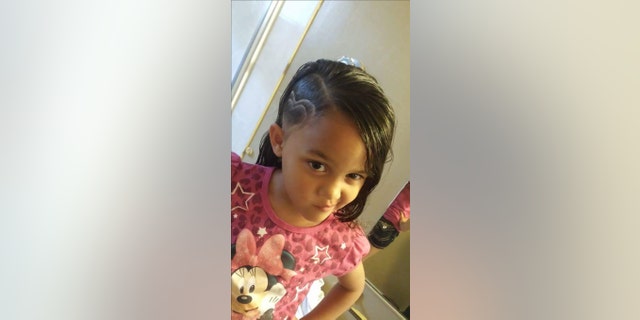 "Over time Layla continued to shave the side of her head with designs and over time she decided she wanted to cut her hair shorter," she added.
STUDENT DENIED BUS RIDE OVER 'INAPPROPRIATE' SHIRT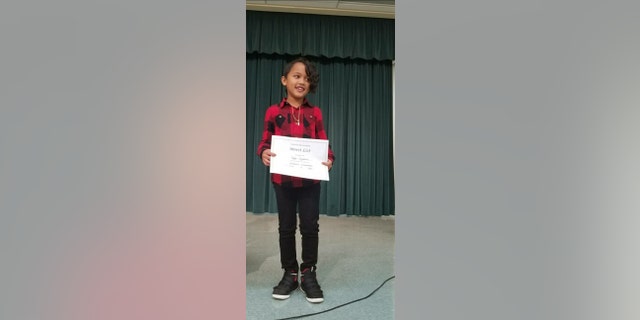 "Finally Layla decided she wanted a "fro hawk" which is what she currently has now. Through the years, her school has never had an issue with her hair nor did her previous teachers," Tara added.
That all changed for the worse on March 5.
Tara claims that soon after Layla arrived at school that day, she received a call from the school office that she needed to pick Layla up as her teacher said her haircut is a "distraction" and "she can't be in class with this haircut,"
The mom felt that something was odd about the situation, as Layla had just been transferred to that teacher's classroom a week prior due to "an incident with her previous teacher."
Informing the office staff that it was "ridiculous," Tara soon spoke with Principal Kimberly Hendricks-Brown, who agreed that "the dress code policy was ridiculous" and agreed to contact the school district.
KYLIE JENNER SLAMMED (AGAIN) FOR BLUSH NAMES 'BARELY LEGAL,' 'VIRGINITY' AND 'X-RATED'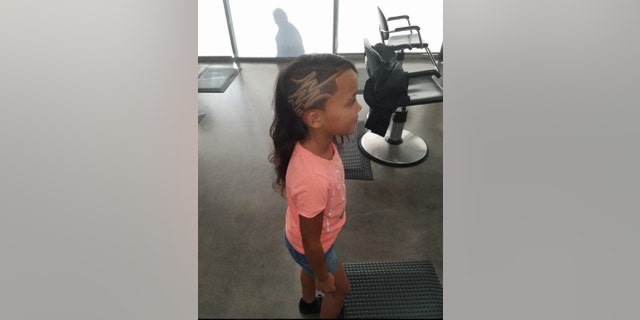 In the meantime, Tara told Yahoo Lifestyle she was given two choices: Layla could either be banned from school or face in-house suspension.
"I decided that my child shouldn't be punished for being herself or expressing herself so I did not send her back to school," Tara told Fox News. "She's attended the same school since she was a toddler — why is it a problem now?" she further mused to Yahoo.
Keeping Layla home for seven days would have classified her as "truant," according to Fresno Unified School District 's policies of three or more unexcused absences per school year. Fearing jail time or a fine for her daughter's absences, Tara reluctantly sent Layla back to school. She alleges that continuous attempts to reach the superintendent regarding dress code policies have failed, and she has not yet been able to get in contact with them.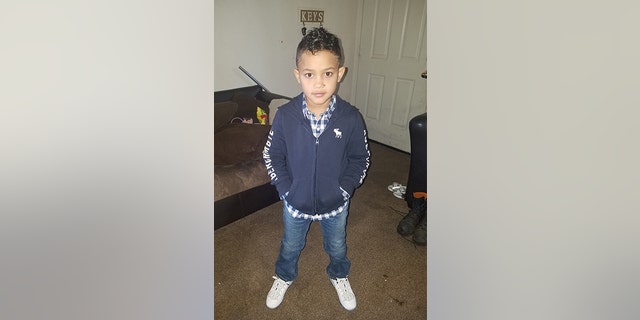 According to the school district's dress code, "hairstyles which draw undue attention, detract from the educational environment and not acceptable; i.e. unusual designs, colors, mohawks, tails, or unusual razor cuts," are banned.
Tara believes that Layla's hairstyle never would have been an issue if not for a February incident at school in which Layla claimed her male teacher "yanked her by her arm and she was scared of him," Tara told Fox News.
FOLLOW US ON FACEBOOK FOR MORE FOX LIFESTYLE NEWS
As Layla has been reassigned teachers, her mom says that "she no longer fears going to school and loves her new teacher."
However, the battle with the dress code is far from over.
"I feel that the incident with Layla's previous teacher was the cause of her hair now being an issue. It's OK for other little boys to cut their hair in a similar style but not OK for her," Tara told Fox News. "Or is it that because Layla and I spoke up about her previous teacher is this their way of 'getting us back'? I just don't understand why all of a sudden her hair is an issue."
Fresno School District did not immediately return Fox News' request for comment.