These sugar-packed 'diet' foods may be making you fat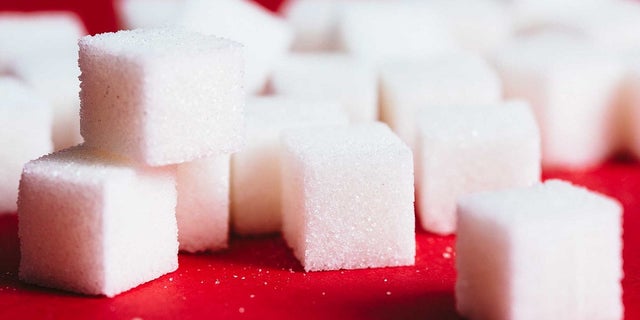 So-called "diet" foods actually cause people to put on weight, new findings suggest.
When embarking on a mission to shed pounds, chances are you'll begin to wage war on high-fat foods, instead opting for their "lighter" alternatives.
But, a new study from the University of Georgia, warns these sugar-laden "diet" foods, can cause unwanted weight gain.
Rats fed a diet high in sugar but low in fat — to mimic many popular diet foods — gained weight compared to those fed a balanced diet.
And the high-sugar diet also triggered a host of other problems, including liver damage and brain inflammation.
HOW TO QUIT SUGAR FOR GOOD
Dr Krzysztof Czaja, from the university's College of Veterinary Medicine, said: "Most so-called diet products containing low or no fat have an increased amount of sugar and are camouflaged under fancy names, giving the impression that they are healthy.
"But the reality is that those foods may damage the liver and lead to obesity as well."
But, he said the "really troubling" finding was that both groups of rats consumed very similar amounts of calories, suggesting calories aren't to blame.
Dr Czaja added: "Our research shows that in rats fed a low-fat, high-sugar diet, the efficiency of generating body fat is more than twice as high.
"In other words, rats consuming low-fat high-sugar diets need less than half the number of calories to generate the same amount of body fat."
5 LITTLE CHANGES THAT CAN LEAD TO WEIGHT LOSS
Researchers monitored the rodents' body weight, calorie intake, body composition and stool samples over a four-week period.
The first group ate a high-fat and sugar diet.
A second consumed a low-fat, high-sugar diet, while the third was given a balanced or "normal" diet.
Both the low-fat, high-sugar and high-fat, high-sugar groups showed signs of increased liver fat levels, and significant increases in body weight and body fat, compared with the balanced diet group.
Liver fat was "significant" in the high-sugar, low-fat group — mimicking diet foods.
Dr Czaja said it "is a very dangerous situation, because the liver accumulating more fat mimics the effect of non-alcoholic fatty liver diseases."
Non-alcoholic fatty liver disease is caused by fat building up in the liver.
WHY DRINKING TOO MUCH DOESN'T HAVE TO LEAVE PERMANENT DAMAGE
Serious forms of the disease can result in liver damage, similar to that caused by heavy boozing.
Rats eating the unbalanced diets also suffered chronic inflammation in the intestinal tract and brain.
Former studies in rats conducted by Dr Czaja have shown that brain inflammation alters gut-brain communication by damaging the vagus nerve, which controls sensory signals, including the brain's ability to determine when one is full.
"The brain changes resulting from these unbalanced diets seem to be long term, and it is still not known if they are reversible by balanced diets," Dr Czaja said.
FOLLOW US ON FACEBOOK FOR MORE FOX LIFESTYLE NEWS
This study expands upon the team's previous work that determined high-fat diets alter the gut microbiome, the collection of bacteria, viruses and other microbes that live in the digestive tract.
The recent study found that the unbalanced diets decreased the microbiome's bacterial diversity, and the low-fat, high-sugar diet increased gut bacteria that are associated with liver damage.