The Mother's Day Gifts Moms Want, According to a State-by-State Survey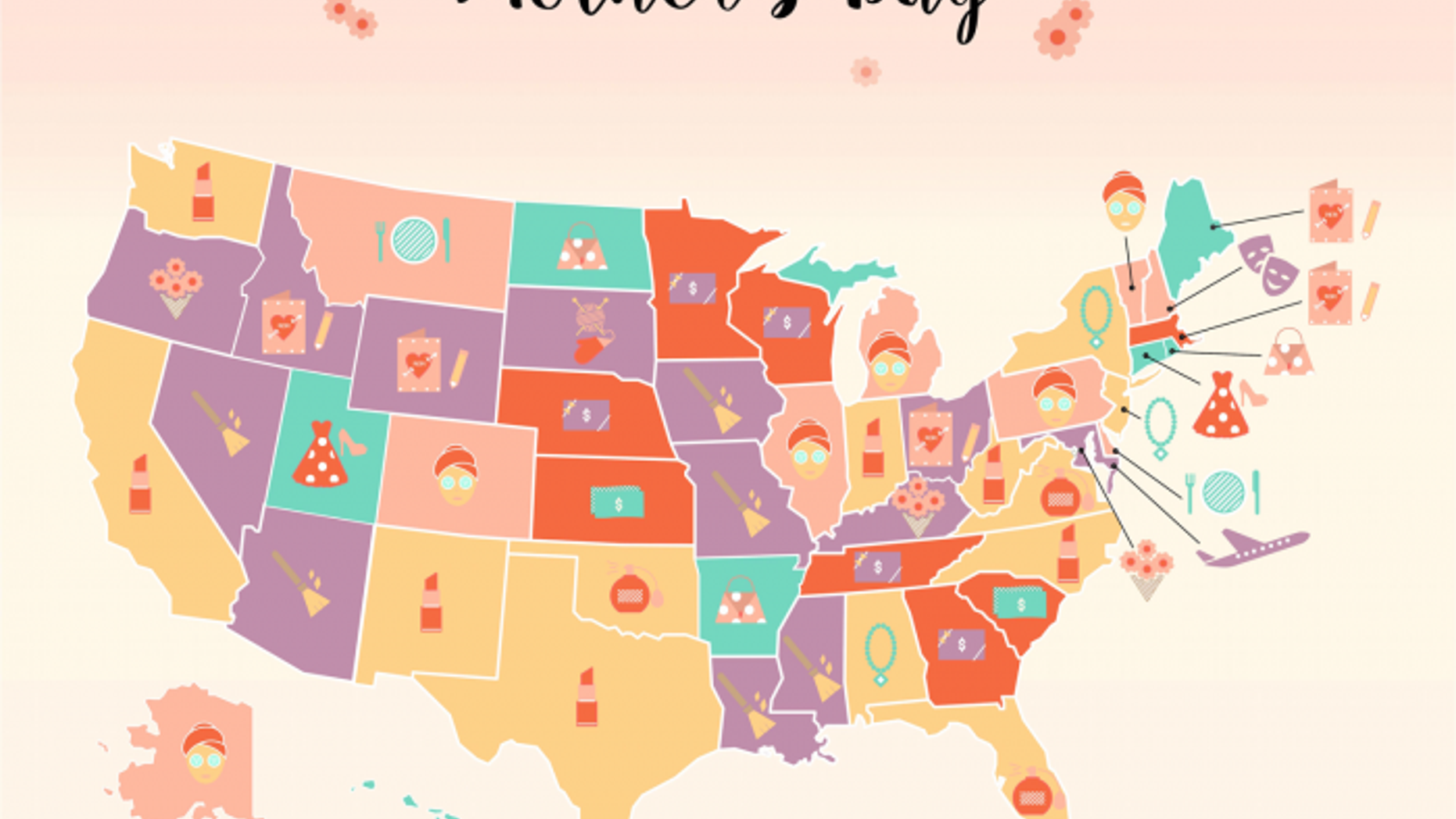 Moms can be tricky to shop for, especially if they're the kind of mothers who claim they don't want anything for Mother's Day. But here's a helpful hint for all you carefree kids out there: Your mother is lying.
Not only do our mothers definitely want something for Mother's Day, but according to a new survey conducted by the retail-reviewers at Influenster, most of them seem to agree on the types of gifts they prefer.
For example, Influenster found that 72 percent of young mothers would enjoy a "pamper" gift (think spa trips and massage certificates), while just over half would be perfectly happy with a physical gift (e.g., gadgets, cosmetics). Just under half, however, wanted "experiential" gifts (theater tickets, dinners) and only 33 percent were into DIY gifts (homemade sweaters, desserts, cards, etc.).
And for the record, only a paltry 1 percent said they preferred no gift at all.
However, it should be noted that most of Influenster's respondents were younger mothers (with an average age of 32), and that many of these moms are probably expecting their spouses or partners to supply these gifts rather than their children. (Most, however, expect both to do something.)
Keep scrolling to see what each state's moms most want on Sunday — and for Pete's sake, get to the store and buy your mother a gift.