The Daily Spike: It takes a team to make a dream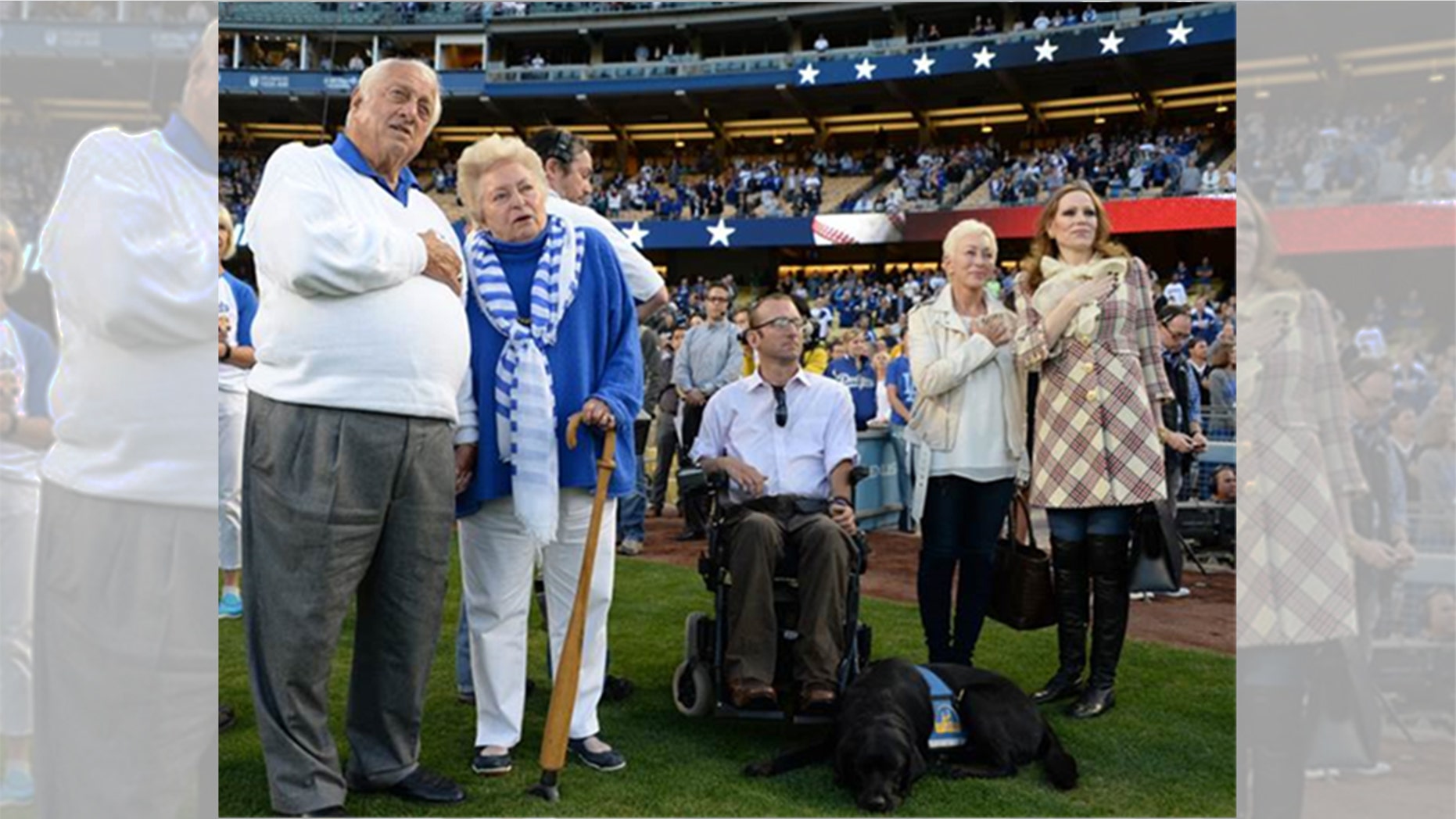 Spike, the dog I'm training for Canine Companions for Independence, hasn't been to a baseball game yet, but we plan on going soon. It's a great place to socialize the pups and get them used to crowds, loud noises and ignoring tasty food that's lying on the ground. I took my last Canine Companions pup Ollie to a Boston Red Sox game and my friends and I were amazed that he didn't eat a single empty peanut shell off the floor.
On Saturday July 28, there's a special ball game, "Field of Second Chances," between the Atlanta Braves and Los Angeles Dodgers. Canine Companions for Independence and Andee's Army, both organizations that work to promote independence for people living with disabilities, will be celebrating two key leaders at this game by naming puppies-in-training in their honor. This presentation will take place on-field at SunTrust Park prior to the first pitch of the game.
THE DAILY SPIKE: ALBIE AND THE HARRELL FAMILY ON WHY THEY CHOSE TO TRAIN A SERVICE DOG
One puppy will be named "Chance" in honor of former University of Georgia baseball player Chance Veazey and another will be named "Folty" after Braves pitcher Mike Foltynewicz. Chance is already on his way to becoming an assistance dog for someone with a disability and is being raised by a Canine Companions volunteer in Atlanta. Puppy Folty has not been born yet, but we can't wait to meet him. All of this is being made possible by Andee's Army thanks to a generous donation to Canine Companions, which will support the training of both puppies.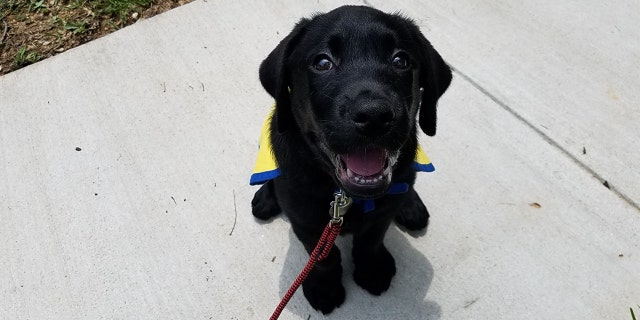 Veazey is a former University of Georgia second baseman whose baseball career ended when he sustained a spinal cord injury after an accident. For Veazey, maintaining independence became a priority after his injury – to live life to its fullest no matter what. His spirit, sheer force of will and incredible ability to spread hope to everyone he encounters make him a powerful advocate for others living with paralysis. Always a Braves fan growing up, he also has a strong connection to the Dodgers. Two of his college teammates - Kyle Farmer and Alex Wood - play for the Dodgers, and both have "Second Chance" tattooed on their arms in tribute to Veazey.
Foltynewicz is a pitcher for the Atlanta Braves, husband and a father. He's also an amazing community leader who created #FoltyFriday, a roaming pizza party where he brings cheer, inspiration, and encouragement to classrooms around the greater Atlanta area. His willingness to use his talent and platform to serve, and his love for little ones and animals, make him very deserving of this honor.
This special ball game wouldn't be possible without the passion and support of Los Angeles Dodgers former manager Tommy Lasorda and his family. Lasorda created "Team Spunky" in memory of his late son, Tom Jr., to ensure his life and legacy continue through the support of charitable efforts like Canine Companions for Independence. The Braves vs. Dodgers game celebrates this legacy with two rival teams uniting in a common goal to offer hope and independence to those in need.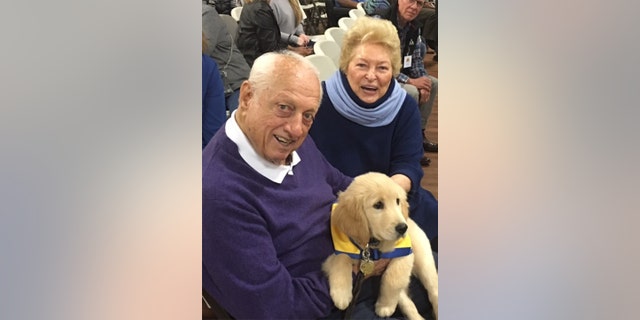 FOLLOW US ON FACEBOOK FOR MORE FOX LIFESTYLE NEWS
So if you're in the Atlanta area this weekend, raise a glove and ball to celebrate all things hope and independence. Spike and I can't make it but will be cheering for both teams. You can purchase tickets to benefit both organizations here.