The Daily Spike: Back to school for kids - and dogs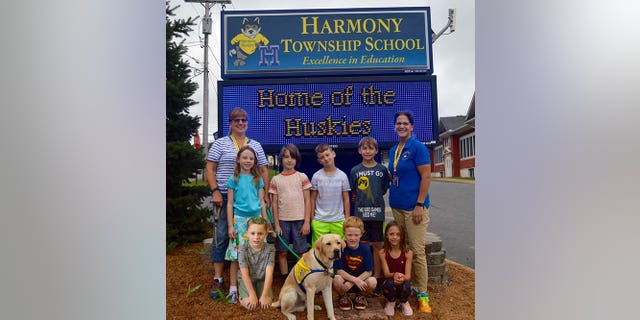 NEWYou can now listen to Fox News articles!
Is your social media flooded with photos of kids going back to school? Mine is and I love it!
It's great to see all the excited kids and hear from the proud parents as they show off their growing offspring. (Often followed by a "Mom, you're embarrassing me!" post by the aforementioned child in the comments section.)
Back to school can also be an important time for many Canine Companions graduate dogs, puppies and their raisers. Many Canine Companions dogs work at a school for their service career as did Ollie, the puppy I raised 15 years ago. These "facility dogs" help engage students in schools and special education classes.
THE DAILY SPIKE: GOOD DOGS ARE ALWAYS LEARNING, EVEN ON VACATION
Delight, a Canine Companions lab, just started his "career" this week at a school for special needs in Queens NY. His "facilitator," Assistant Principal Jamie Allen-Zic, is positively delighted by the impact he will have helping her students with a wide range of disabilities including speech and language impairment, autism, intellectual disabilities and behavioral issues.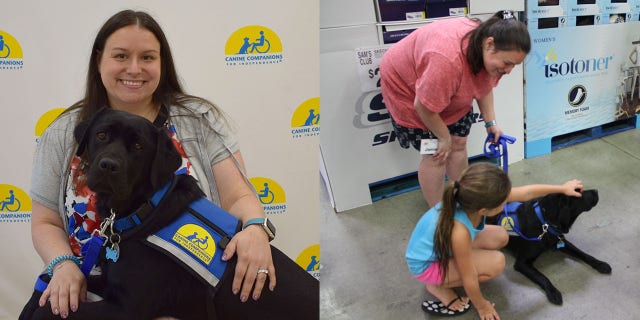 There are a number of puppy raisers that are teachers and are going back to school with their Canine Companions puppy in training. In the Northeast region this includes Susan Sommers of Frostburg MD, Sonja Haasper of Riverhead NY, Christy Fajkowski of Billerica MA, and Jane Nagy of Lehigh Valley PA.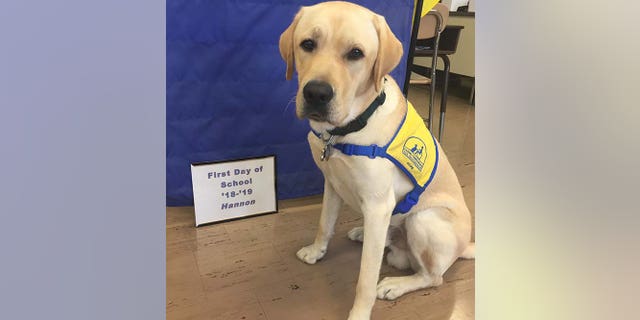 Jane is a special education teacher at Harmony Elementary School in Harmony Township, New Jersey. She's teaching language arts and math to students in grades 2 through 4 this year and her dog Hannon comes to school with her and provides great comfort to the kids at her school, even though he's still in training.
Here's her dog Hannon with Principal Ryanne Bigelli and some of the awesome kids that attend the school.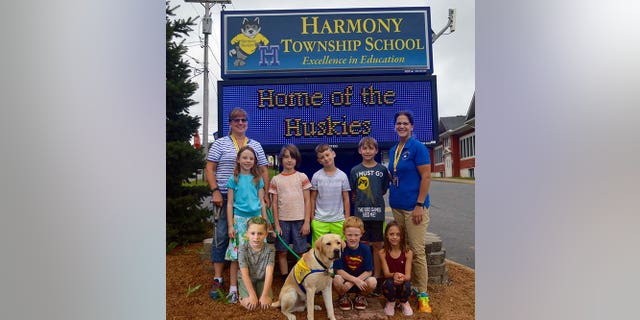 THE DAILY SPIKE: THE PROPER ETIQUETTE AROUND SERVICE DOGS AND THEIR HANDLERS
And there are currently 18 colleges and universities involved in the Canine Companions collegiate puppy raiser program.
The University of Delaware is very supportive of their puppy raising club. They even have a designated a dorm wing reserved for puppy raisers and allow the dogs to attend all classes. Way to go Blue Hens!
Okay, time to get back to admiring all the backpack wearers with their big smiles!
If you'd like to learn how you can become a puppy raiser – or start a puppy raising club at your college or university – go to cci.org.