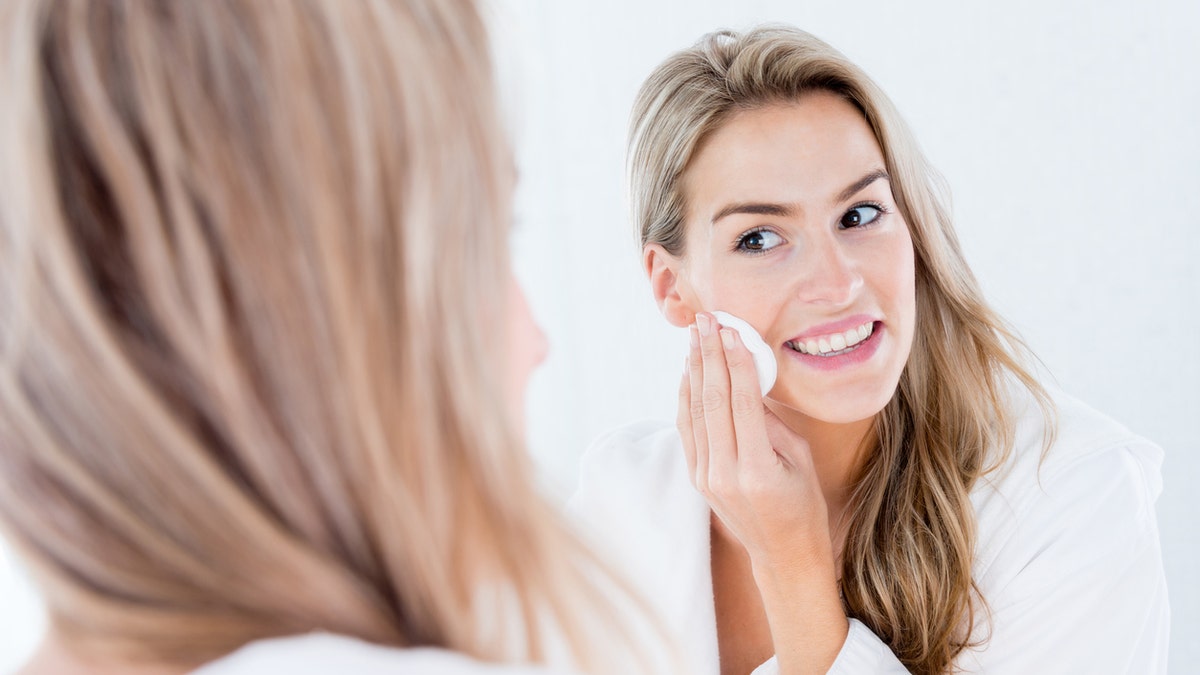 As you get older, you likely will notice parts of your skin changing color to light brown, gray or black — a common effect the beauty industry calls age spots, also called liver spots or sun spots.
"With age, and exposure to environmental triggers like UV light, our pigment-producing cells in the skin go into overdrive," dermatologist Dr. Joshua Zeichner told Fox News. "That leads to an increased production of pigments, which leads to dark spots in the skin."
AGING ISN'T KILLING US, LACK OF SLEEP IS
Those discolorations can do a number on our self-confidence, but the good news is, certain techniques can help banish them.
Fox News spoke with Zeichner and Dr. Mary Stevenson, an assistant professor in the Ronald O. Perelman Department of Dermatology at NYU Langone Medical Center, for their best tips on getting rid of age spots:
1. Use protective creams to nourish the skin.
To help return your skin to its normal color, opt for skin-brightening sunscreens. Zeichner suggested products from theAveeno Positively Radiant line, which contain soy, an ingredient that can calm and lighten age spots.
STUDY IDENTIFIES THE BEST EXERCISE TO REVERSE SIGNS OF AGING
To avoid further damage, apply an antioxidant cream with ingredients like vitamins and E, which can help reduce inflammation in the skin, Zeichner said. He explained these products can prevent interfering with collagen, a protein that prevents wrinkles, and halt further pigment production.
2. Look for over-the-counter products that can lighten dark spots.
Creams with ingredients like hydroquinone, kojic acid, niacinamide, and arbutin all interfere with pigment production, Zeichner explained.
These are all bleaching agents, but Stevenson cautioned they may not be effective for every patient, so she advised consulting your dermatologist before using one.
IS COLLAGEN REALLY AN ANTI-AGING CURE-ALL?
3. See a dermatologist for a laser treatment.
Targeted laser treatments can destroy the pigment of specific age spots, similar to how tattoo removal lasers work, Zeichner explained.
4. Go for a chemical peel.
A chemical peel is a mild acid that, when applied, damages the outer skin layer, Zeichner said. The healing process that follows eliminates some of the skin's darker pigmentation.
FOLLOW US ON FACEBOOK FOR MORE FOX LIFESTYLE NEWS
5. Schedule an office visit for cryosurgery.
Dermatologists can use liquid nitrogen to freeze the cells of your age spot, helping to destroy it, Stevenson said.
6. Remember: Prevention is always the best cure.
"The best treatment is prevention to begin with," Zeichner said. Stevenson agreed, noting that sunscreens with physical blockers like zinc oxide can help protect the skin.