Tennessee mom's school drop-off parody video goes viral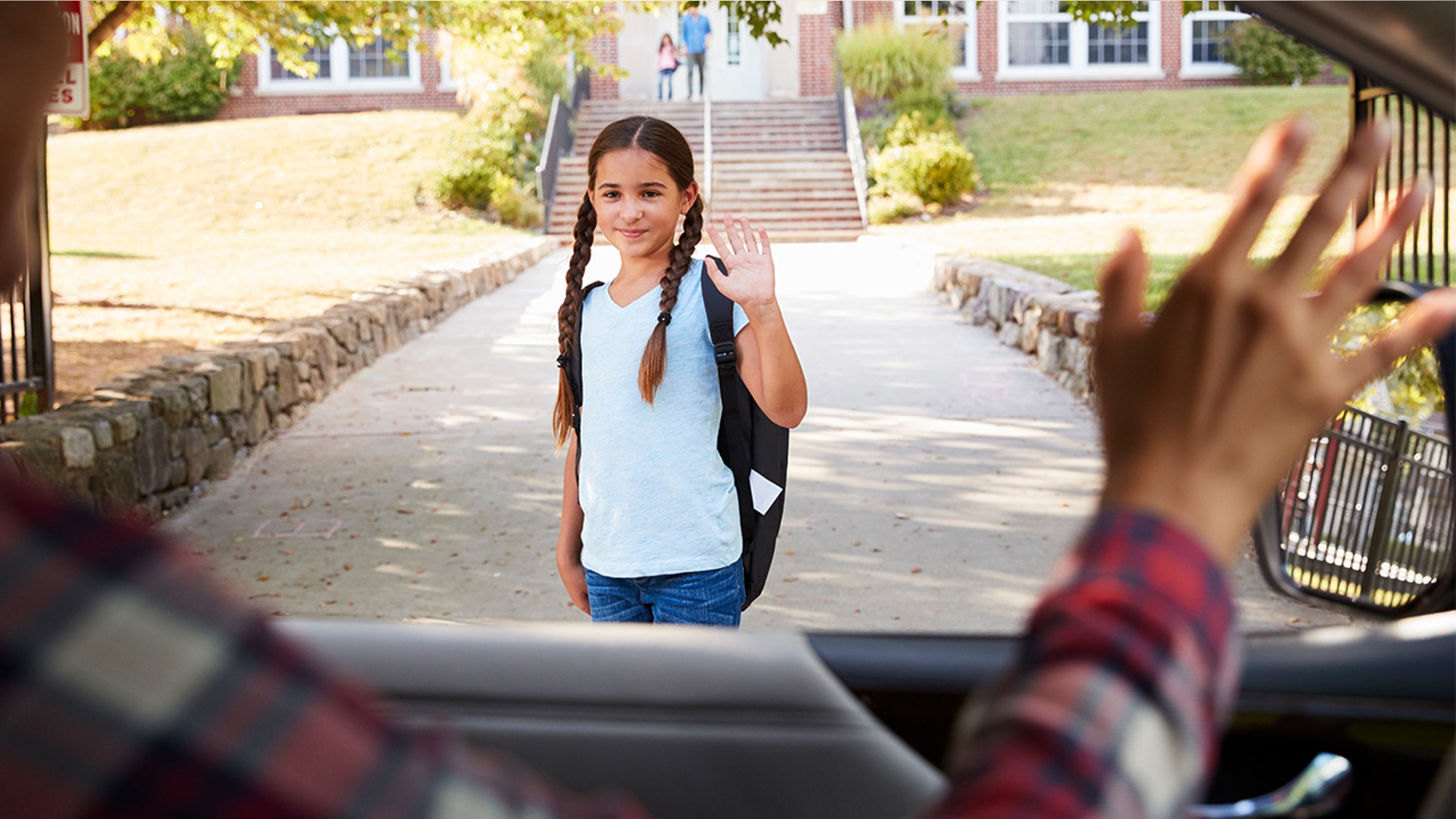 While the start of school comes as a relief for many parents eager to get their kids out of the house, for others it means having to wake up early and deal with the dreaded school drop-off line.
One mom parodied the experience in a video on social media, which people have found so relatable that it's been viewed over 7.5 million times.
Comedian Susannah B. Lewis shared the video on her public Facebook page, Whoa Susannah, which explores "drop off woes for my moms who clearly aren't morning people."
NAKED MAN BREAKS INTO LIQUOR STORE, ONLY STEALS ONE CAN OF COKE
"Look at her. She been up, dressed, worked out this morning, took a shower. Overachiever," she says of another "mom" in the video.
"Pull up to the cone," Lewis shouts.
"We've been in school a week and she's still taking pictures of him walking into this building.
"I'm about to get out, beat on her window and tell her to move up. I would, I would if I wasn't sitting here in pajamas and had brushed my teeth."
Lewis clearly isn't the only one who's dealt with these issues while taking her kids to school. Other parents shared their own frustrations and tips in the comments section of her post.
"Can't all schools just make huge signs starting at the back of the drop off area that say things like, 'get ready!' 'here we go, unbuckle!' 'last chance for kisses!' 'bags on, assume positions' 'prepare to exit the vehicle in 50 ft' 'TUCK AND ROLL!!!'....? Please?" one person suggested.
"This is so me. It is as if people see the flashing lights of the school zone and completely lose their minds!" someone else wrote.
"People at my son's school (grades 3-6) will actually put their car in park and GET OUT OF THE CAR WHILE IN LINE to open the door for their kid," another frustrated parent shared. "Your 8+ year old is perfectly capable of opening their own door and exiting the vehicle unassisted. Time to cut the cord, lol!"
FOLLOW US ON FACEBOOK FOR MORE FOX LIFESTYLE NEWS
Lewis' video had received over 9,000 comments and 95,000 shares as of Wednesday afternoon. The mother of two joked that she always goes viral when her hair hasn't been brushed and she isn't wearing makeup or a bra.