Teen takes mom to prom because she missed her own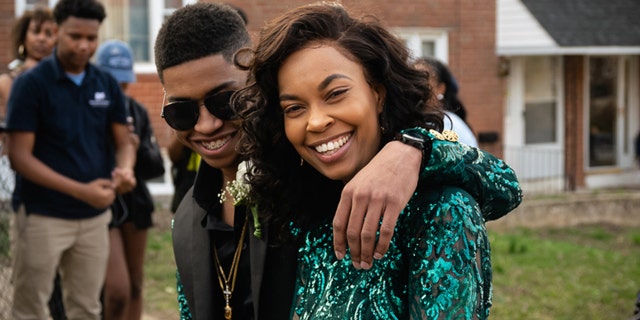 When Nassir Nbl asked a very special lady to be his date for senior prom, she could barely believe it.
"I would be honored!!" his mother Fatima recalls of her 18-year-old son's heartfelt invitation, Yahoo Lifestyle reports.
Eighteen years ago, the single mother of two from Chester, Penn., missed the opportunity to attend her own high school prom, as she was caring for Nassir, a toddler at the time.
MINNESOTA FIREHOUSE WELCOMES TEENS FOR #BLIZZARDPROM PHOTO SHOOT
"You told me that you didn't go to your senior prom because you had me six months prior, and you'd rather spend your money on your first apartment," Nassir remembers of a deep conversation he had with his mom before his eighth-grade formal. When offered the chance to make her dream come true, he was sure to take it.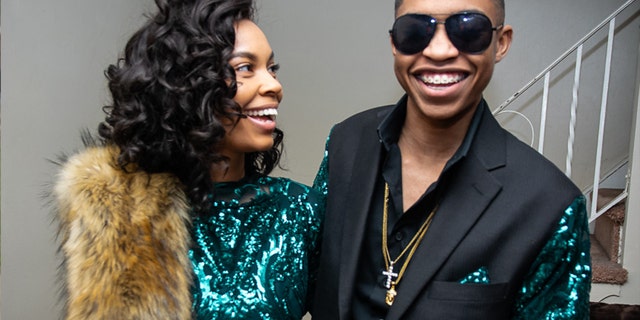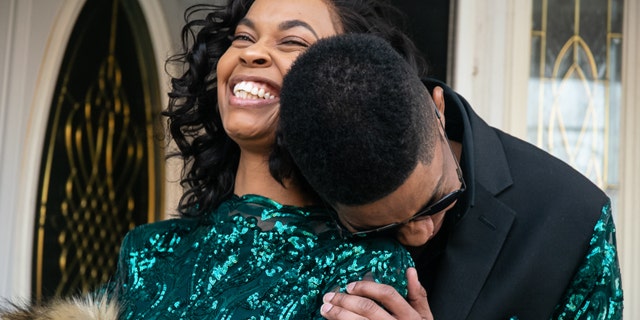 "At that moment, I knew I did a great job raising him," Fatima wrote in a now-viral Instagram post.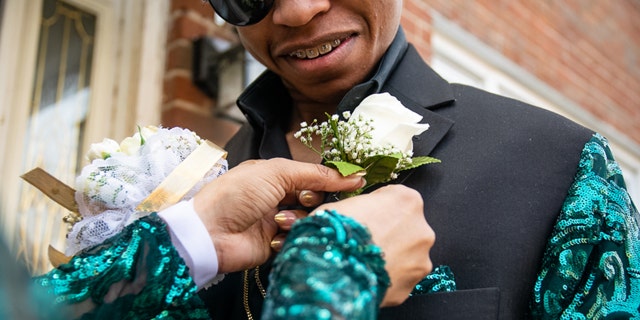 STRANGER COMFORTS HYSTERICAL TODDLER ON FLIGHT, GOES VIRAL
On April 13, the mother-son duo went all out for the Cardinal O'Hara High School prom. Fatima rocked a glitzy, turquoise, form-fitting, long-sleeved custom gown with damask detailing, while Nassir sported a black suit tricked out with sleeves matching Fatima's dress, along with green smoking slippers and aviator sunglasses.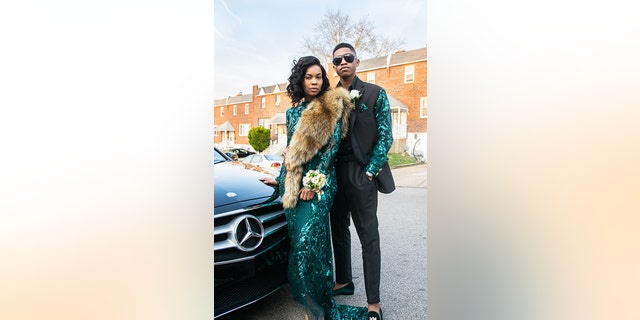 Naturally, Instagram fans couldn't get enough of how fabulous the pair looked.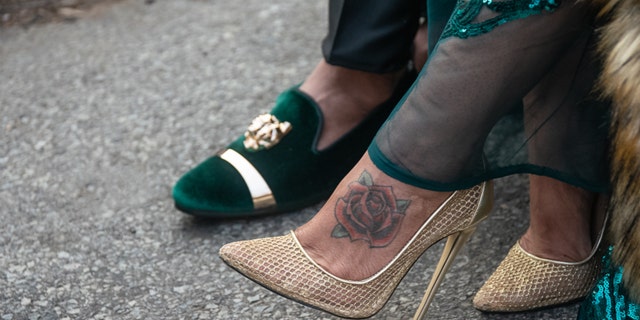 "Your story made me cry! this is so beautiful," one admirer wrote.
"Congratulations … for getting to go to the prom, and most importantly, raising an awesome son. That was awesome. I'm so happy for you," another chimed in.
"This is a beautiful story. Mom you did great!" one added.
FOLLOW US ON FACEBOOK FOR MORE FOX LIFESTYLE NEWS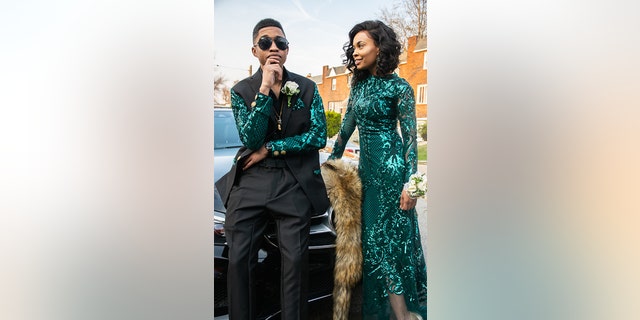 Though the big night may have flown by, Fatima and Nassir now have sweet photos that they'll surely cherish for years to come.
Coincidentally, a teen in Texas also went viral for taking his mom to senior prom, too.