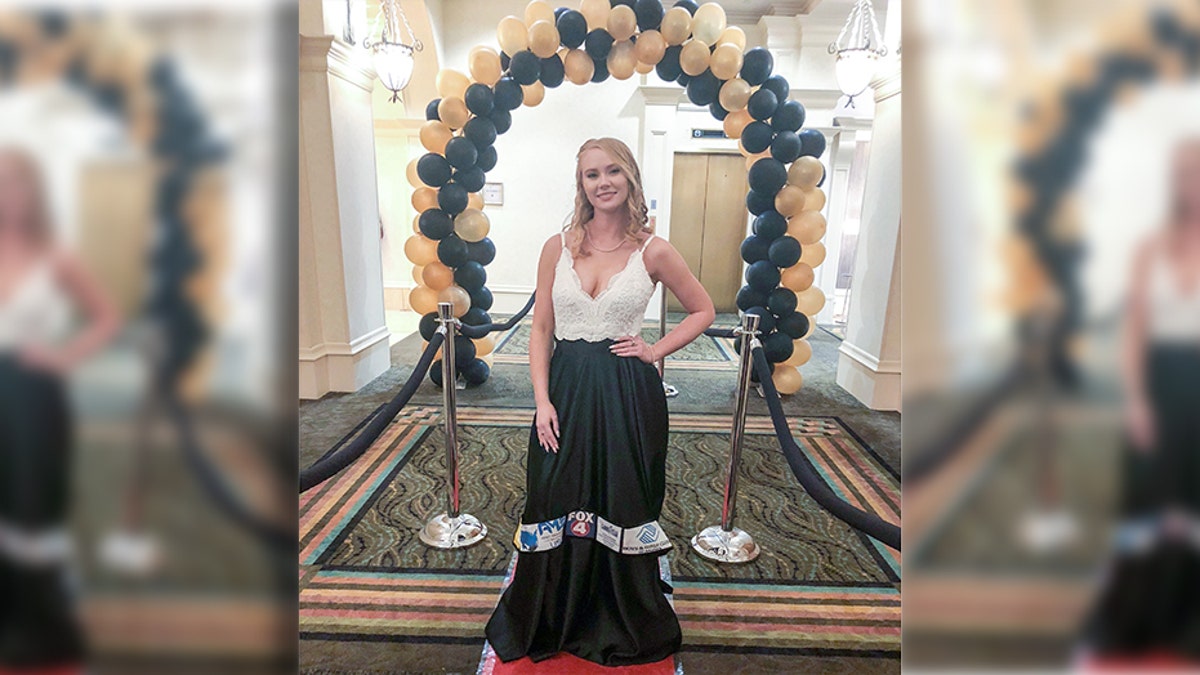 One thoughtful Florida teen rocked a one-of-a-kind look on prom night, as she sold ad space on her prom dress to raise funds for Hurricane Irma victims.
"I saw the devastation and people not having homes anymore," Aubrey Garcia told Naples News, speaking of the September 2017 storm that caused catastrophic damage in the northeastern Caribbean and the Florida Keys.
"I felt really helpless and I wanted to do something," the teen said.
The 17-year-old junior from Naples, who runs cross-country at Golden Gate High School, found inspiration for her prom dress campaign from the sport itself, as she often sees fellow runners in T-shirts emblazoned with advertisements.
DAD TAKES LATE SON'S GIRLFRIEND TO PROM AFTER TEEN DIES IN CAR CRASH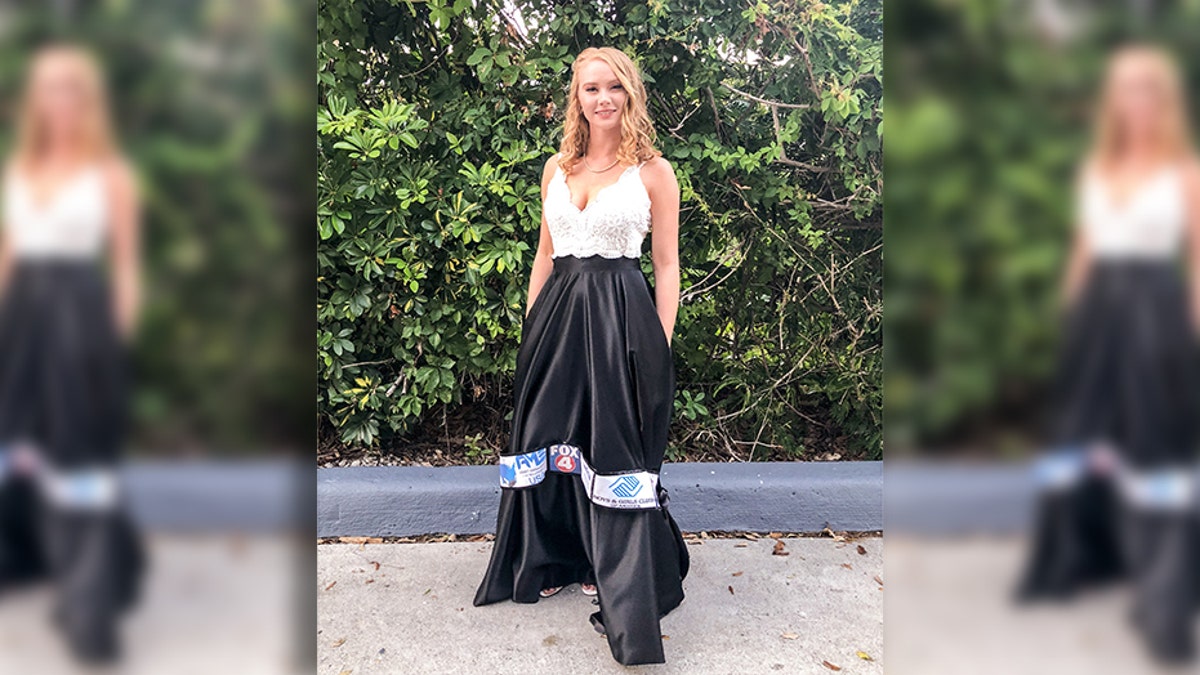 "I would see a lot of people who would advertise things on the back of their shirts and stuff like that and I thought, 'What if I did that on my prom dress?'" Garcia recalled.
After getting approval for her mission from her parents and high school, Garcia contacted around 200 companies, both big and small, for support. If they were interested in sponsoring her, she promised to feature a 4" by 4" ad for $100 or a 6" by 6" ad for $200 on her gown, with donations raised going straight toward those struggling after Irma, Fox 4 reports.
"I sent a lot of letters, emails and even went knocking on doors for donations," she said. "I sent like 200 letters — it was a lot."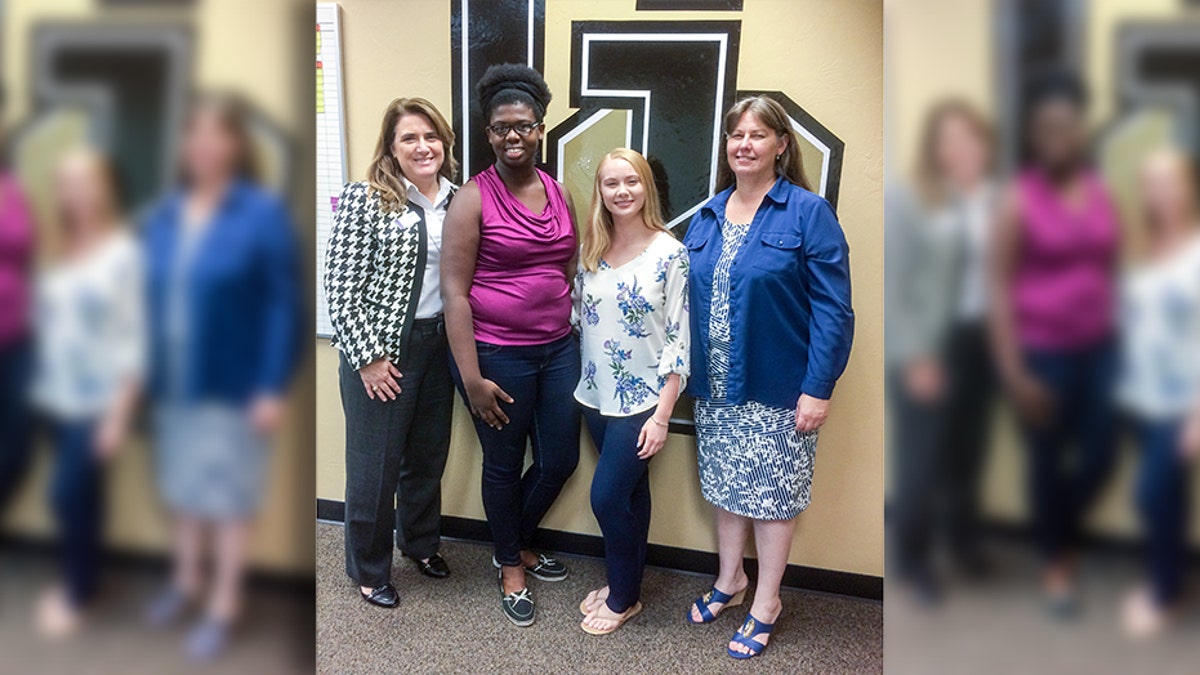 Though Garcia reported that she failed to hear back from the larger corporations, $1,550 in donations soon poured in from local businesses and groups, including Fox 4, Boys & Girls Clubs of America, Goodyear, Barron Collier Companies, Remnant Construction, the Maurizi family, S&J Renovations and Asset Management Solutions.
She decided to donate the funds raised to the Guadalupe Center, a nonprofit in Immokalee, Fla., aimed at breaking the cycle of poverty through education.
"Being able to succeed with this idea and to get the money to fundraise, like, I feel beautiful on the inside and I feel like I could show that on the outside," the teen said.
COUPLE'S DOUBLE MARRIAGE PROPOSAL GOES VIRAL
Ahead of the big dance on April 28, Garcia got to work on her gown. Purchasing a long, full black skirt and white lace tank-style top from Amazon, the high schooler used fabric paper to print the eight company logos, which she pinned on her skirt near the hem.
"It was kind of crafty. I added glitter to make it look nice," she told Naples News.
Stepping out in her masterpiece at the Hilton Naples, Garcia said her classmates lauded her look.
"They all wondered, 'Why are you wearing logos?' After they found out, though, most of them thought it was a cool idea," she said. "Everybody is so stuck on graduation and prom, and what they want to wear."
For their part, the Guadalupe Center championed Garcia's kind gesture.
"On prom night, most students are focused on their hair, makeup and transportation," Dawn Montecalvo, president of Guadalupe Center, said in a release obtained by Naples News. "She was more concerned with using that special night to create an opportunity to help others in the community. She wanted to send a strong message that we need to look beyond ourselves."
The nonprofit selected Barbara St. Fleur, a 2018 graduate of Immokalee High School, to receive the funds for a new college laptop, as hers was damaged in the hurricane. She is set to attend Arcadia University in Pennsylvania on a full scholarship this fall.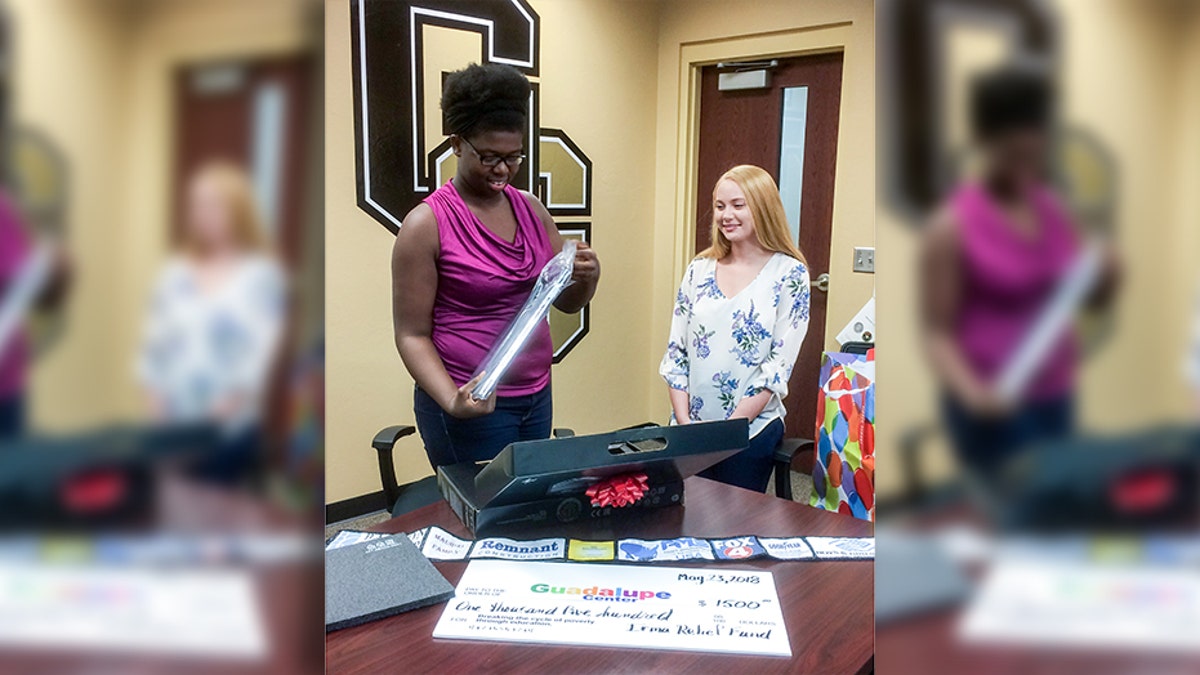 FOLLOW US ON FACEBOOK FOR MORE FOX LIFESTYLE NEWS
Garcia further told the Naples News that the rest of the money is going toward new homes under construction for people who lost theirs in the storm. She also had the honor of presenting St. Fleur with her new HP laptop last week.
"You usually don't hear about a dress or fashion unless a person is wearing something inappropriate, so for her to use her prom dress for a good cause is amazing," St. Fleur said.
Looks like you can do good while looking good after all.