Teen loaning out prom dress on Twitter sparks a social media movement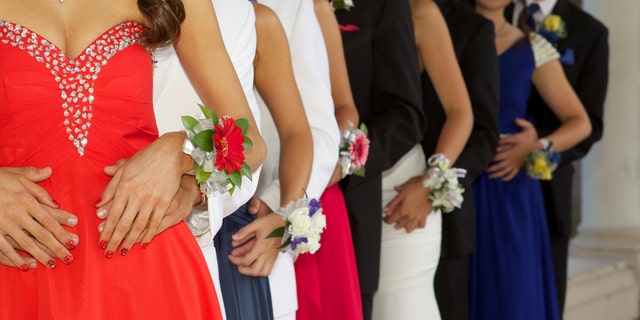 One Twitter user has sparked a generous movement online after announcing she would let "a girl in need" use her long jeweled prom dress for free.
"HI i'm willing to let a girl in *need* use my prom dress. USE FOR THE NIGHT. I need you to be in MD, specifically glen burnie or close to. I have shoes for you as well as a makeup artist if you need that as well. IM NOT CHARGING YOU ANYTHING, JUST HAVE A GREAT NIGHT!!!!!," Twitter user Mika Riddick wrote.
Along with the tweet, Riddick posted photos of her wearing the dress at her prom in 2016, which has collected more than 37,000 likes and nearly 400 comments.
MIDDLE SCHOOL BEATS DRESS CODE DRAMA WITH COMMUNAL CLOSET
The Maryland native was hoping for some response to her offer, but did not expect the overwhelming support she received.
"I didn't expect it to get this much attention at all," she said to Yahoo Lifestyle. "It's something I'd do on a normal day for anyone. I'm really happy this all happened though."
Though Riddick told the publication she had already booked the dress for one lucky high schooler, her generous spirit has gone viral and encouraged others to give what they can to help those prom hopefuls in need.
Several women – and at least one man – have taken to Twitter to post details and pictures of their old prom dresses for teenagers in their area to borrow.
Makeup artists and photographers also joined in and offered their services to prom goers who wanted to look as glamorous as possible for the special night.
FOLLOW US ON FACEBOOK FOR MORE FOX LIFESTYLE NEWS
Riddick says she hopes this movement will continue to inspire others.
"So many people are inspired to be selfless now in their everyday acts," Riddick told Yahoo Lifestyle. "I want things like this to not be so abnormal."
"As much as others are touched, they have inspired me just as much," she added.