Teen calls out 'sexist' high school dress code with cheeky yearbook quote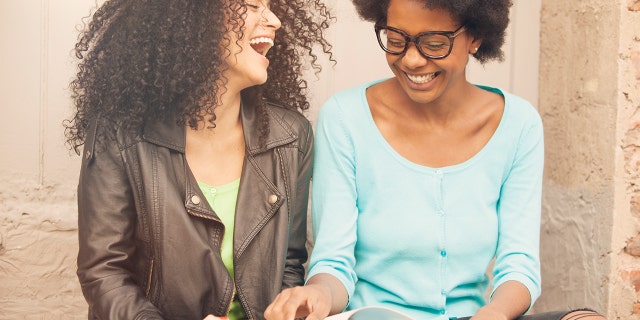 NEWYou can now listen to Fox News articles!
A high school senior was so fed up with her school's dress code, she publicly called them out in her yearbook quote.
Over the last four years, Victoria DiPaolo has been an outspoken opponent to the dress code at her New Jersey high school, which she claims is sexist. So when it came time to choose the quote to accompany her portrait, she decided to get her message across once and for all, Yahoo Style reports.
Below the photo of DiPaolo wearing an off-the-shoulder drape ran her cheeky comment: "I'm sorry, did my shoulders distract you from reading this quote?"
The 18-year-old said her decision was inspired by the ironic fact that the senior portrait outfit technically violated the dress code.
THIS COMPANY TAKES #FREETHENIPPLE TO A WHOLE NEW LEVEL
"Over the past four years, myself and many of my friends have received dress code violations for clothes that were nowhere near inappropriate. I became a bit infamous around school for fighting the administration about dress code, so I figured I'd use my senior quote as one final jab," she told Yahoo Style.
DiPaolo said she's never agreed with the dress code, which prohibits halter tops and half-shirts, sweaters and blouses that expose breasts or stomachs, as well as muscle shirts, mesh shirts, and loose-fitting tank tops. It also states "shorts and skirts should not be a distraction," according to Yahoo Style.
"I've spent hours sitting in principal's offices because 40-year-old men were offended by my back showing. They would tell me to change or go home, so my classic response was 'How much of my skin is exposed when it's 90 degrees out is more important than me receiving an education at a school? OK," she told Yahoo Style.
The senior shared a photo of the yearbook page on Twitter Friday, which has since gone viral.
She told Yahoo Style everyone at the school has been mostly accepting of her quote, sharing it on social media and getting a laugh from it.
FOLLOW US ON FACEBOOK FOR MORE FOX LIFESTYLE NEWS
"One of my teachers actually came up to me to tell me she loved my quote and thought it was hilarious. Most teachers have laughed at it. The general consensus at my school — unless you're the principal — is that the dress code is ridiculous so people have loved the quote so far," she said.
DiPaolo is set to graduate from West Milford High School next week.