Teen calls out sexist dress code rules for school yearbook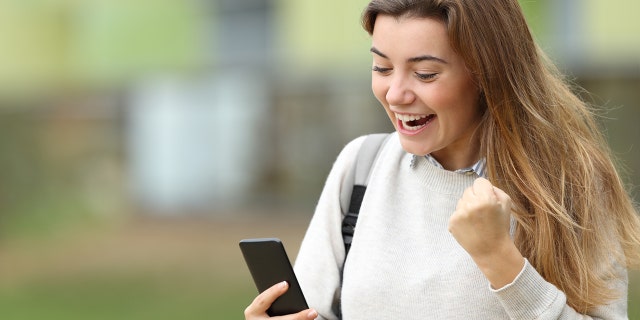 Some things about high school never change, but one Wisconsin teen is refusing to accept sexism in the dress code policies for her high school yearbook's photos as one of them.
On Sept. 25, Verona Area High School senior Eleanor Fitzwilliams posted a photo on Twitter that she intended to use for her senior picture, which she says was rejected.
CHRISTIAN WOMAN SUES MISSISSIPPI RESTAURANT OVER DRESS CODE
"Here's my senior picture. Because you can see my part of my brallette, it was "too inappropriate". Yet, here's the boys swim team picture," wrote Fitzwilliams in the post, which has since gone viral. She added in another tweet that she didn't have an issue with the swim team, but rather her school administrators.
Posing the provocative question with a side-by-side image of herself in a tank and jeans, contrasted by the bare-chested boys' swim team shot, Fitzwilliams' post has since been liked over 173,000 times, retweeted more than 33,000 times, and sparked nearly 600 comments.
The Twitterverse erupted in support for the teen, and many shared stories of similar dress code incidents. In the comments, a larger discussion began as to why many high school dress codes focus only on regulating the attire of female students.
One user even shared that she was the only member of the wrestling team that was not allowed to wear a singlet for senior photos because of her gender. It's related intances like these that have reminded Fitzwilliams that she is not alone in this crusade.
TEEN REDUCED TO TEARS OVER CHARTER SCHOOL'S DRESS CODE
"So far I have a lot of support from my peers and adults in my life; everyone's really proud of me for speaking up," Fitzwilliams told Yahoo Lifestyle. Adding that she first shared the photos "to vent", the senior added wants the post to continue to "start a conversation in my school about sexualization and dress code."
FOLLOW US ON FACEBOOK FOR MORE FOX LIFESTYLE NEWS
While school districts take various stances on the dress code policies for school yearbooks, from appropriate photo submissions to senior portrait attire, hopefully such discussions on social media can help lead to more equitable policies for all.