Team USA's 'pervy' uniforms spark criticism on Twitter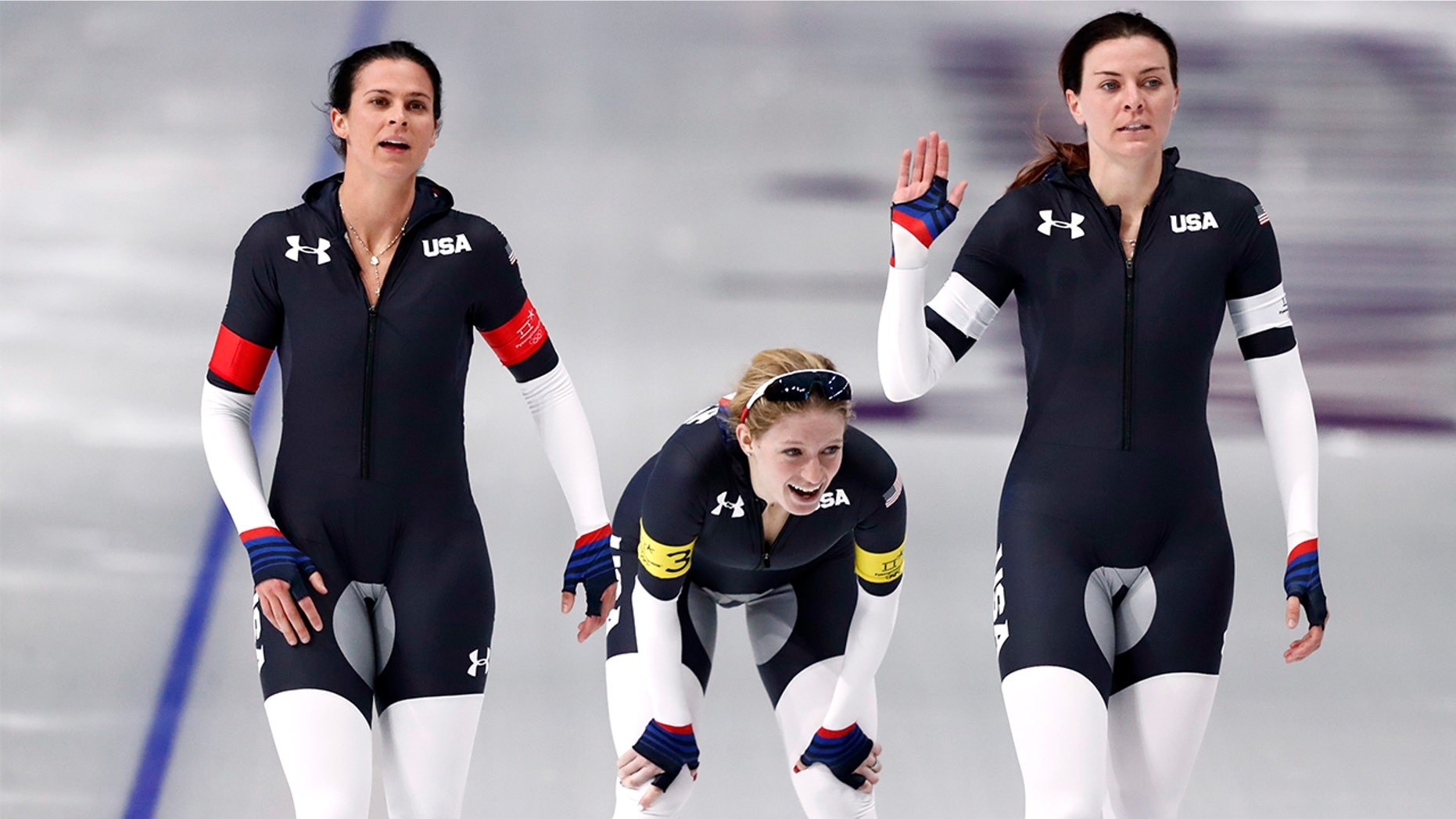 Team USA's speed skating uniform sparked a fierce social media reaction — after viewers described its "pervy" appearance.
The strange light-colored patch on the insides of the tops of the competitors' thighs drew attention to the crotch area. Even if it's not all that noticeable when the athletes are racing, the peculiar design catches the eye when they stand upright.
And it looked like on the women's outfits, there was a smaller black patch within the light area.
One Twitter user said the pattern must have been approved by the fictional "Pervy Tom the crotch ogler."
Another said: "So who designed the US speed skating uniforms? That crotch-highlighting look is a little tone-deaf."
One more posted: "WTF is with the women's speed skating outfits? Crotch bullseye with black gash in the centre. Wildly inappropriate? Who approved these?"
Under Armour, the sports manufacturing giant behind the design, explained why it had settled on the interesting look.
"The contrasting material in the inner thigh has been commonplace for all country skins for decades, to reduce friction," the company said in a statement.
"The 2014 UA skin had one panel instead of two but in testing the new skin, the addition of a second panel reduced friction even more — by 60 percent.
"The athletes love the look of the skins and how they perform and are getting compliments from other countries."