"Swan Lake" Ballet Pioneer, Alicia Alonso Turns 90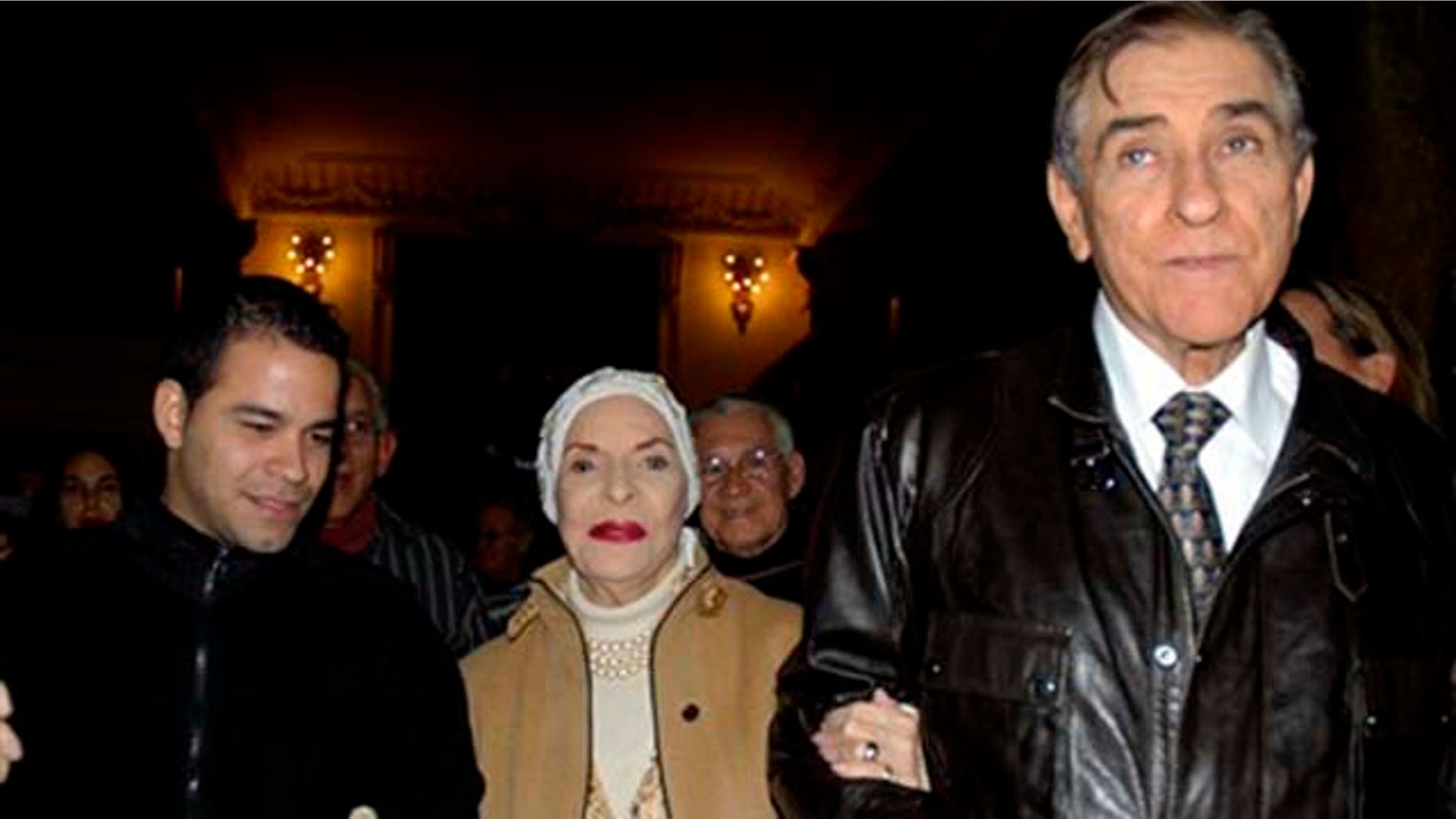 Cuba was in good spirits, as it celebrated the dance legend Alicia Alonso's 90th birthday Monday night, with an elaborate party at the gilded Gran Teatro in Old Havana.
The audience broke into a standing ovation when they saw the accomplished dancer who is considered a living legend of international ballet and a national treasure in her native Cuba
Dressed in a sweeping camel cape and her hallmark headscarf turban — in white with a sprinkling of sequins — the grande dame smiled down on her admirers and waved regally.
Alonso continues to lead the Cuban National Ballet, despite much adversity with an eye ailment that has left her nearly blind.
Out of the Alicia Alonso Ballet Company, which she founded in 1948, came two of her proteges, star dancers Viengsay Valdés and Yadil Suárez, who opened Monday's program with an emotional interpretation of "ParAlicia," a choreography dedicated to Alonso.
The program also included performances by soprano Johana Simon and singers Polito Ibañez and Ivette Cepeda, and wrapped up with a Cuban jazz session by the group Ernán López-Nussa y Habana Report.
Born in Havana on Dec. 21, 1920, Alicia Ernestina de la Caridad del Cobre Martínez Hoya began studying ballet at age 9. When she was 15, she married another ballet student, Fernando Alonso, and they moved to New York, where she danced with Ballet Caravan, now the New York City Ballet. In 1940, she joined the Ballet Theater of New York, which became American Ballet Theater.
She was soon promoted to the role of principal dancer, winning special acclaim for her interpretation of the roles of Giselle and Carmen and for her legendary performances in "Swan Lake."
Her eyesight failed early in her career, and she danced many of her famous roles while partially blind, guided on stage by her partner's placement and by the stage lights.
The program at Monday's gala was filled with tributes from dance luminaries worldwide.
"From the moment I saw her on stage for the first time, I've dreamed only of dancing with her," read one, from Russian icon Rudolf Nureyev.
"The ballerina is extraordinary, the character no less so," read another, from the late French choreographer Maurice Béjart.
But perhaps the most lavish praise came from two devoted fans eager to catch a glimpse of their idol.
"Alicia's a treasure, she's unique and marvelous, and we're so proud she's Cuban," said Felicidad Carbó, a 50-year-old airport worker whose printed sweat shirt and cutoff shorts contrasted with the evening finery worn by many in the audience.
"She's really an inspiration. It was because of her that my daughter started dancing."
As Alonso appeared at the top of the marble staircase on her way out of the theater, 11-year-old Antoinette Avilez Carbó squealed with glee.
"Mama, it's her," she said, her dark eyes twinkling. "She's so beautiful."
The Associated Press Contributed to this Report. 
Follow us on twitter.com/foxnewslatino
Like us at facebook.com/foxnewslatino