Starbucks' new summer menu includes strawberry Frappuccino, chicken chorizo egg bites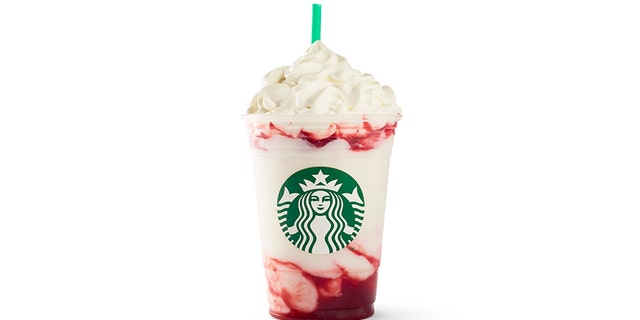 Starbucks announced several permanent and limited summertime menu items on Monday.
"Starbucks is putting a flavorful spin on three customer favorites that will also become part of its permanent menu for participating stores in the United States and Canada," the coffee giant announced in a release.
One thing that's here to stay: the Serious Strawberry Frappuccino.
The company says it "begins with a swirl of strawberry fruit puree, followed by the Strawberries and Crème Frappuccino base, which is a blend of ice, milk, and our strawberry infusion blend. The beverage is then finished with another layered swirl of strawberry puree and vanilla whipped cream."
The Chicken Chorizo and Tortilla Sous Vide Egg Bites, which feature "antibiotic-free chicken chorizo, chipotle salsa and corn tortilla strips," and the Kitchen Sink Cookie will now permanently be on the menu, too. You can get them on Tuesday.
WHATABURGER APOLOGIZES AFTER MANAGER DENIED SERVING PLAINCLOTHES DETECTIVE CARRYING GUN
If you're looking for other treats, Starbucks said its Frosted Doughnut Cake Pop, the Confetti Sugar Cookie and Summer Berry Swirl Croissant are limited-time items.