Starbucks baristas form 'support group' in preparation for Pumpkin Spice Latte season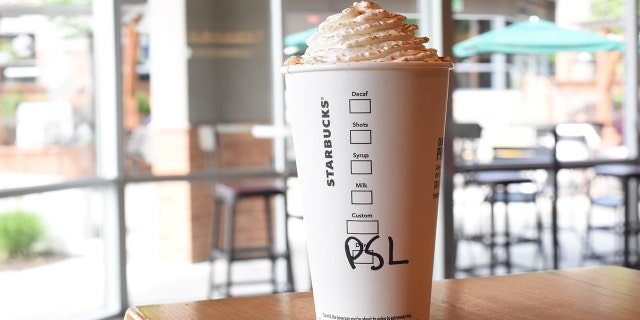 It's almost the most wonderfully frenzied time of the year - the grand return of the PSL, or Pumpkin Spice Latte, to Starbucks menus everywhere. As fans of the fall favorite patiently await the pumpkin, cinnamon, nutmeg and clove laden espresso beverage, one group is dreading its arrival: Starbucks baristas.
"It's coming. God help us all," wrote Reddit user AppKerman, along with a photo of a heaping two-quart tub labeled "Pumpkin Spice flavored sauce," which had just been delivered to their store.
THE TRUTH ABOUT INSTANT COFFEE
Conversation then exploded on the thread as users claiming to be baristas discussed the good, bad and ugly that they see in customers who order Pumpkin Spice Lattes. The post quickly transformed from a venting space to a support group as the baristas exchanged advice and words of encouragement in preparation of serving the quintessentially autumn drink and all the madness that comes with it.
DUNKIN' DONUTS MIGHT BE CHANGING ITS NAME, STARTING WITH CALIFORNIA LOCATION
In solidarity, other Redditors employed by the coffee shop have posted photos of the flavored sauce waiting on the shelves for the fall 2017 debut, too. "Brace yourselves" read the Snapchat caption of one photo. "It's here," announced another.
FOLLOW US ON FACEBOOK FOR MORE FOX LIFESTYLE NEWS
Following suit of years prior, Starbucks has yet to announce an official arrival date for the beverage. However, a competitor is wasting no time playing coy. Dunkin Donuts announced it will roll out its fall menu on August 28. We'll be ordering our coffee with extra pumpkin, please.