Solar eclipse 2017: What precautions should pet-owners take?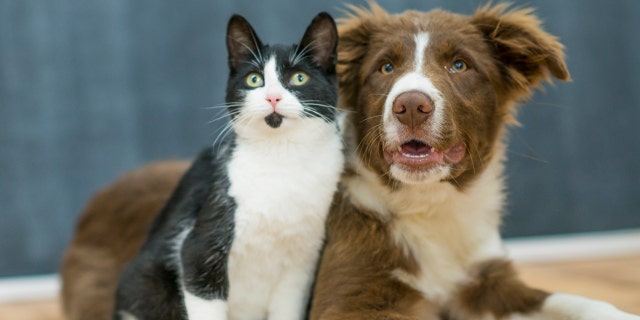 While you've certainly prepared your special glasses, cameras or moon pies for today's total solar eclipse, one thing has probably escaped your checklist — ensuring that Fluffy and Fido are safe to experience the event, too. Whether you're the proud owner of an animal that's tiny or titanic, precautions should be taken, seeing as your four legged family members cannot wear specialized shades.
PETS MAY NOT IMPROVE KIDS' HEALTH DESPITE PREVIOUS FINDINGS, ACCORDING TO NEW STUDY
According to the 2017-2018 National Pet Owners Survey by the American Pet Products Association, 68 percent of U.S. households, or about 85 million families, own a pet. When the moon sails across the sun later today, a partial eclipse will be visible to everyone in the lower 48 states, and a total eclipse will be visible over a 70-mile wide area from Oregon to South Carolina.
While animals will detect light and temperature changes during today's solar show, pet parents shouldn't fret about their animals staring down the sun, even in the path of totality. Basic reflexes deter them from doing so. Rather, human reactions are what will startle them through the shadowing of the sun.
"I do not expect unusual behavior — like pets going crazy — unless their owners get real excited during totality," said Edward Guinan, a professor of astronomy and astrophysics at Villanova University, to petMD. Further, there's no need to keep them shuttered in the dog house or kitty shelter.
"It is not a concern, letting them outside. All that's happened is we've blocked out the sun, it's not more dangerous. So I think that people who have pets want to think about that.," said Angela Speck, co-chair of the AAS National Solar Eclipse Task Force, during NASA's Total Solar Eclipse Science Briefing in June.
FOLLOW US ON FACEBOOK FOR MORE FOX LIFESTYLE NEWS
"I'm not going to worry about my cat," she added.