Slashing Health Care Could Impact Half of U.S. Latino Children, National Council of La Raza Says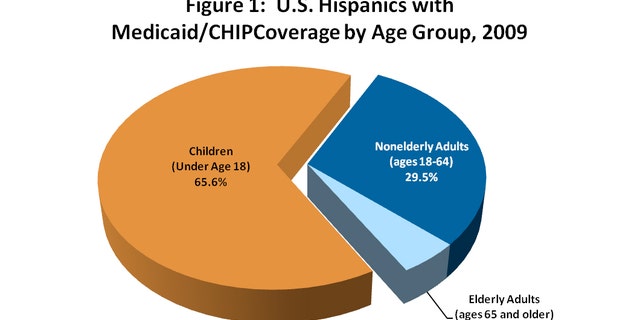 As congressional leaders and President Obama meet today in the hopes of ending circular arguments about debt ceilings, tax hikes and budget cuts, Latino advocates want one fact to be front and center: slashing healthcare spending could impact up to half of this country's Latino children.
Latinos are among the largest recipients of Medicaid and the Children's Health Insurance Program. Because one in four Latinos rely on public health assistance and children make up the largest recipients of these benefits, activists are launching an effort calling upon government heads to spare cuts to services.
The National Council of La Raza and other groups yesterday held a one-day call- and Tweet-in campaign to begin a show of strength. Their efforts to engage and inform Latinos about the budget and what cuts will do to healthcare coverage will continue through the summer.
"These budget cuts could have a devastating impact if you just start eating into the services or the actual coverage," said Jennifer Ng'andu, Deputy Director, Health Policy Project, NCLR.
Partisan measures are stalling budget talks. Republicans insist on limiting tax increases, forcing Democrats to make steeper cuts to costly programs such as Medicaid.
Alfonso Aguilar, executive director of the Latino Partnership for Conservative Principles, says that in order to deal with the debt, the country needs health care reform. And he said the cuts don't need to have an extremely negative impact on the community -- they can be smart measures.
"If you want to reform (health care) but your way of doing it is raising taxes, that's going to be a problem as well," said Aguilar. "Latinos will be hit by that too."
The number of children receiving government health assistance is surprisingly high, but reflects the increase in the population. Between 2005 and 2009, there was a boom in the number of Latino children under 18. The number of kids increased by 15 percent in those years.
In that same time period, when the economy took a nosedive, the number who received Medicare or CHIP grew from nearly 40 percent to 50 percent.
Leaders from Families USA, who has partnered with the National Council of La Raza to raise awareness about the potential impact of limiting health services, have said besides population growth, the reluctance of employers to provide healthcare for dependents has driven the increase in child health coverage.
"Medicaid is the key lifeline for Latinos across the country," said Ron Pollack, executive director from Families USA, an organization for health care consumers.
These health care assistance programs are financially bulky and make up the largest share of the federal budget. Because of this, they routinely draw attention during negotiations. But this year, advocates are especially concerned. The scope of the money that needs to be raised — the most recent proposal indicates around $3 trillion — is leading activists to brace for steep cuts, though few specifics have been released.
"Even without details, it's hard to see how they will come up with savings without cutting services and coverage," said Ng'andu. "If we cut health services and health insurance and patients can develop more serious conditions and become more sick, and we may have higher health costs as a result."
Soni Sangha is a freelancer based in New York City.
Follow us on twitter.com/foxnewslatino
Like us at facebook.com/foxnewslatino