Signaling Safer Times, Ciudad Juarez To Get New Visitor Information Center In Texas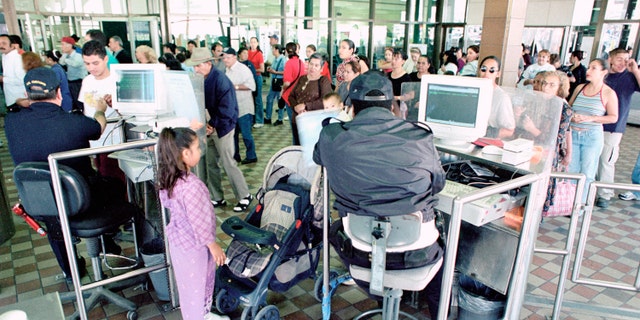 For the first time ever, Ciudad Juarez will have a visitor information center in Texas, along the border.
The opening of the center marks a broader effort by border cities to bring back tourists scared off by drug cartel violence.
Ciudad Juarez, in particular, became known as Mexico's murder capital because drug cartels turned into the front line of their fight over smuggling routes, according to the local ABC News affiliate WFAA.
But the violence has declined, and the U.S. State Department's Mexico travel warning has eased for parts of Ciudad Juarez, WFAA reported.
"That's the message to get across to the U.S.: We're alive and well, and you can have fun, do business and it will be good," said Jose Arturo Ramos, who oversees projects with Juarez's local government.
The center is situated in the El Paso Saddleblanket Company, where many people flock for souvenirs.
Lucas Wells, manager of the store, said many visitors sought information about Juarez.
"We get so many people all over the country, every day. And people are really hungry for that information," said Wells, according to WFAA. "There was no place on this side of the border to get it."
Visitor center plans call for offering information about restaurants, shops and vans that can shuttle people across the border starting in the summer.
"I think it's a great idea," said Mario Lara, a traveler from Houston, according to WFAA. "As long as it's safe, it needs to happen," said Lara.
But while the U.S. State Dept. has eased travel warnings regarding Ciudad Juarez, it continues to advise travelers to be careful and vigilant if they go there.
"Exercise caution in traveling to the business and shopping districts in the northeast section of Ciudad Juárez and its major industrial parks, and the central downtown section," the agency says, adding "U.S. citizens should defer non-essential travel to other areas."
Follow us on twitter.com/foxnewslatino
Like us at facebook.com/foxnewslatino