Should you wash your workout clothes after every gym session?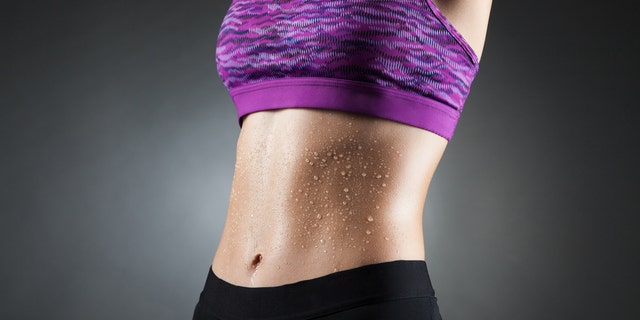 You've got a hot yoga class coming up and your favorite leggings and tank are in the laundry. You have no clean sports bras, but you're heading to spin class today. How bad is it if you pull them out and pop them back on?
Well, you should probably find something else to wear, Quenby Erickson, DO, board-certified dermatologist of Erickson Cosmetic Dermatology Laser & Medspa in Chicago, told Fox News.
Sure, there's the fact that they may be smelly. (If so, why are you trying to wear them again?) But "the main problem with re-using previously sweaty gym clothes is that the combination of the sweat, dead skin cells, and bacteria becomes a cauldron of mildew and bacteria growth that have time to grow and can transfer back to your skin," she said.
A DUMBBELL WORKOUT TO TONE ALL OF YOUR TROUBLE ZONES
The proliferation of bacteria can lead to acne — she most often sees breakouts pop up on the back. At worst, it may contribute to a staph infection. "It's not uncommon for MRSA to be lurking in gyms, which is an antibiotic resistant bacteria that can cause very serious infections," Erickson added. (There aren't studies that address this very topic, she noted, but the even small possibility makes washing those clothes a must.)
Aside from tossing your clothes in the laundry after every exercise session, make sure you shower right after your workout — rather than grabbing a bite to eat or running a bunch of errands. It's not great for your skin to hang out in sweaty gym clothes either. If you're prone to body acne, use a benzoyl peroxide or alpha hydroxyl acid wash, Erickson recommended. You should be enjoying smooth skin in no time.
FOLLOW US ON FACEBOOK FOR MORE FOX LIFESTYLE NEWS