Sheen-Inspired Tiger Blood Drink Goes on Sale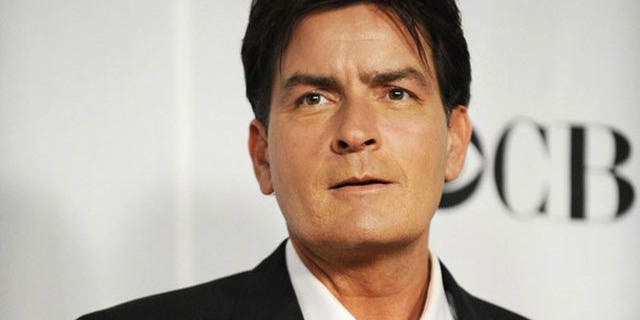 Harcos Laboratories, a maker of novelty products such as a "Zombie Blood" energy drink and a "Nuclear Energy Powder," began selling an energy drink Tuesday inspired by Charlie Sheen's proclamations that he has "tiger blood" and "Adonis DNA."
"Tiger Blood Energy Potion," the company's website says, is "made from 100% passion specifically to make your brain fire in a way that's not from this particular terrestrial realm." The drink is packaged in a pouch resembling blood bags used by medical facilities and contains 80mg of caffeine.
Sheen, who was fired Monday from the hit CBS sitcom "Two and a Half Men," has made frequent references to tiger blood on his Twitter account, and said tiger blood was in the bottle he was swigging from Monday night when he waved a machete on a Beverly Hills rooftop and declared himself "free at last!" in response to his firing.
Hawking the drink in the style of Sheen's recent bizarre rants, broadcast on his "Sheen's Korner" web series, Harcos declared: "You're welcome to take more drugs than anyone can survive. Be different, have a different brain, and a different heart. When you feel Tiger Blood in your veins, you'll realize dying's for fools and that can't is the cancer of happen."
However, the firm's website goes on to point out that "this product does not do any of the above," adding: "Also: Don't do drugs. Seriously."
A single pouch of Tiger Blood sells for $4, with an "Epic 4-Pack" available for $15.96.