Sharks bringing U.S. and Cuba together in preservation effort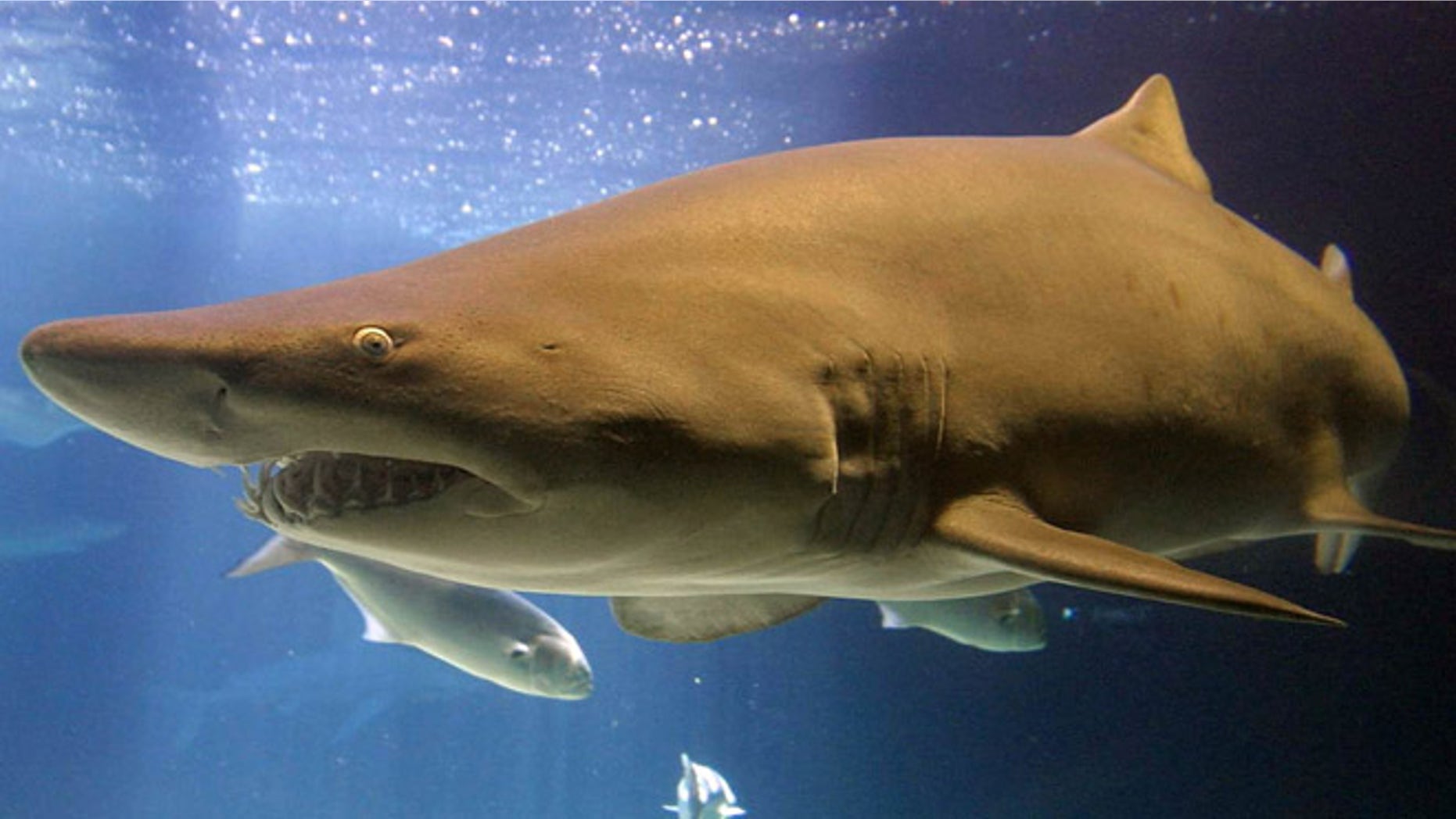 When it comes to sharks, Cuba has much to gain from their preservation — the issue is how to get the fishermen on board.
Cuban waters are home to one-fifth of the world's 500 shark species, and fishermen there are concerned about how the recent political changes on the island could lead to measures that impact their livelihood.
Worldwide there are increasing efforts by environmentalists to prohibit the sale and possession of shark fins, which are considered a delicacy in parts of the world and are believed in some therapeutic traditions to provide health benefits.
Historically, the island nation has voted against initiatives aimed at protecting sharks. Yet last year, the island's government and the U.S. developed an environmental pact to safeguard the region's biodiversity in the Florida Keys and Cuba.
"A tsunami of tourism poses real challenges to environmental protection and biodiversity conservation to Cuba. If you have too many people diving on a coral reef, it can impact the area," said Daniel Whittle, senior director of the Oceans Environmental Defense Fund.
"Tourism broadly can take a toll on natural resources – from cruise ships to marinas and pleasure boats — all of that can result in environmental impact," he told Fox News Latino.
The recent pact calls for the protection of fish and coral reefs around the Florida Keys as well as Cuba's Guanahacabibes marine preserve, home to more than 200 species of fish, 40 species of corals and 1,000 species of mollusks.
The fishermen in Cuba, who are already banned from harvesting just shark fins – or "finning," a common practice in other regions that is also prohibited by the U.S. Shark Conservation Act – are concerned that the future plan would limit the number of sharks they'd be able to catch.
"Cuba will be most successful when fishermen are part of the solution. It's critically important to get fishermen involved and incentivized to buy-in to the conservation efforts," Whittle told FNL.
Some ideas, he said, have worked in other places; one is encouraging fishermen to be dive guides or recreational fishing guides.
Even though the shark population has been decimated globally, Cuban fishermen argue that they use the entire shark: the fins, which are exported to Asia, the meat and the liver, which can be turned to oil for medicinal purposes.
In July, a group of Cuban officials and scientists will meet in South Florida to work with U.S. National Oceanic Atmospheric Administration scientists to study reefs around the Keys and the Flower Garden Banks National Marine Sanctuary in the northwest Gulf of Mexico.
"We want to be able to continue opening more doors and learn more about our colleagues," Billy Causey, NOAA's National Marine Sanctuaries regional director, told the Miami Herald. "Havana is 40 miles closer to my office than I am to the Miami airport. It's amazing that we know so little about one another, and we're so close together," he said.
With a burgeoning tourism business in Cuba, trips to Cojimar, the small fishing village east of Havana known for inspiring Ernest Hemingway's "The Old Man and the Sea," receiving tourists daily, local environmentalists in Cuba understand the importance of responsible fishing.
Some ideas currently in development, according to Whittle, are creating fishing co-ops and "fishing turfs," that would provide fishermen with complete access to specific areas.
Even if Cuban fishermen have a tough time adjusting to the restrictions, everyone agrees that without it and without making sensible changes, there'll be nothing left to fish.
"Tourism can be a net benefit for sharks. It can establish new marine reserves, and cement the idea that they're worth more alive than dead," Whittle said. "I like to think that if [Cubans] are smart about it, tourism can be the driver for conserving sharks much like it is in Costa Rica."